Like it or not, football fans are going to have to live with the reality that Video Assistant Referee (VAR) is here to stay.
This video-assisted revolution in the way the game is played an officiated has been around at the top of the game for a couple of years now, with FIFA having moved to step up the use of technology for the ongoing Women's World Cup in France.
While VAR has its numerous supporters, these are matched by a weight of numbers who suggest it has cost the game a sense of spontaneity and joy, with matches regularly held up by minutes while an official in a truck makes a call unseen to those thousands in the stadiums.
There is no doubt that there have been successes for the system – there already is far less tugging in the penalty box at corners and set pieces, for example – though even advocates of its use are not universally convinced that it is being implemented in the correct manner.
With that in mind, here are four suggestions on how to improve the use of technology.
---
Also see : Womens World Cup Bracket, Gold Cup Standings, Copa America Standings.
#5 Stick to clear and obvious errors
Traditionalists would argue that the entire weight of refereeing a game should be placed on the shoulders of the referee and his assistants. With so much money and pride now riding on the modern-day matches, and surrounded by an unprecedented level of media scrutiny from all over the globe, this is a weary – and somewhat unjust – burden for a small collective to bear.
Inevitably, split-second decisions will be called incorrectly but for supporters who are purists of the game, these calls add to the joy and the circus of the match.
No longer is this the case, however. Those from afar can summon the referee when he or she has missed the slightest indiscretion in the penalty box, conjuring up a match-altering decision from the most innocent defensive slip.
In FIFA's media release before the 2018 World Cup, it stressed that only "clear and obvious" errors would be overturned on subjective calls; clearly, this is not the case.
While major indiscretions, such as an off-the-ball elbow or the referee missing a blatant foul, undeniably deserve to be punished, let's stop fretting over the little stuff and at least leave a little corner of the game to the traditionalists who take pleasure from the natural chaos of the sport.
#4 Speed up the process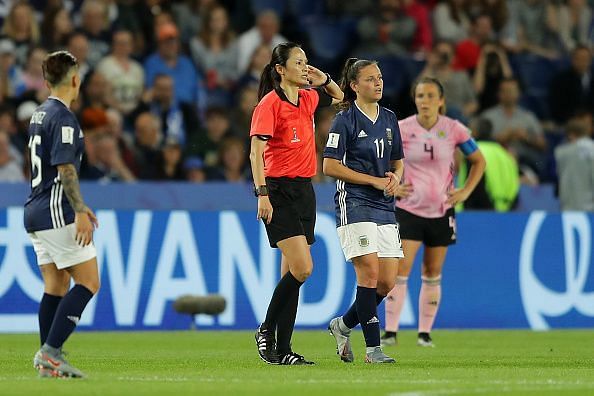 This proposal is the easiest to implement and one related to the suggestion of punishing only "clear and obvious" errors.
When a referee elects to view a VAR call, they can take a painstakingly long period of time to make a call. For example, there was an eight-minute delay in Argentina's 3-3 Women's World Cup draw with Scotland on Wednesday between referee Ri Hyang-ok to view an incident and the penalty kick finally being scored.
Although there were two separate issues involved in this, as well as heated dispute from the Scots, there is little doubt that such a prolonged hold up is to the extreme detriment of the game.
The solution is a simple one. Allow the referee an allotted time period in which to review the incident – for example 30 or 45 seconds. It should only be played in real time but could be seen from a variety of camera angles.
If the referee cannot make up his or her mind that they have made an error in that timeframe, clearly the error – if there even was one – is not "clear and obvious" enough to merit the initial call being overturned.
That way, there is much less of a delay and the spectacle is a more satisfactory one for fans. Easy.
#3 Relax the scope of VAR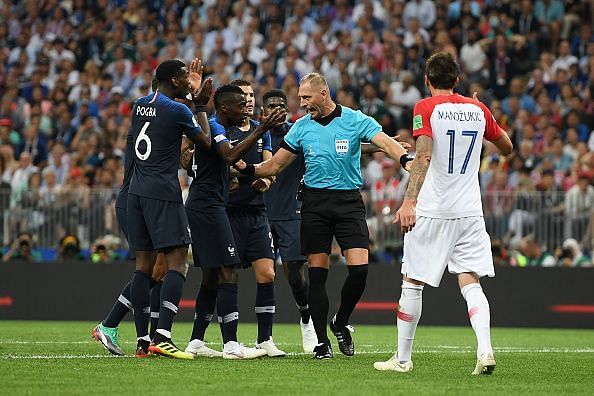 VAR can only be used to check offences in four circumstances: goals and offences leading up a goal, penalty decisions and offences leading up to a penalty, direct red cards and cases of mistaken identity.
While this may not seem excessive, in reality, FIFA has left the interpretation so open it means that officials have tremendous scope for checking a variety of incidents for even the most pedantic of reasons, even if they have not been spotted by those they are supposed to benefit.
The interpretation of handball has been transformed thanks to VAR. When once an innocent ricochet of an arm in the box would have led to 'play on', now the inevitable outcome is a penalty, regardless of intent, with the 2018 World Cup in Russia littered with such decisions.
It now seems that matches played with VAR are to the tune of an entirely different rule book.
#2 Build in tolerance for human error on 'factual' calls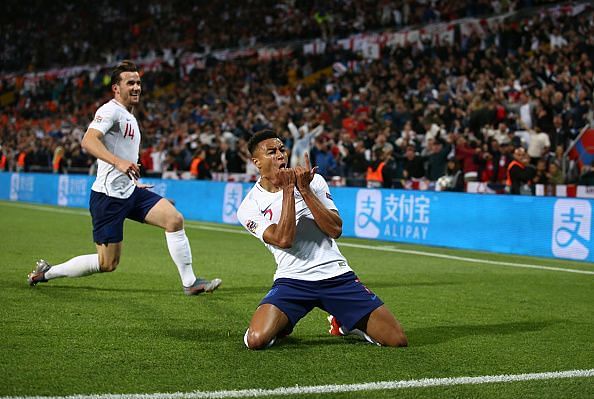 This, admittedly, is the most controversial of these suggestions.
Whereas there are many grey areas in footballing officiating due to the subjective nature of the laws, this is based around binary calls, which can be proven using video cameras.
Offside is one such situation: either a player is offside or they aren't. There is no middle ground.
Was the purpose of VAR's implementation really to judge that Jesse Lingard's big toe rendered him offside after he had scored what he thought was the goal to fire England into the Nations League final by defeating the Netherlands?
It seems pedantic to suggest it was.
Such marginal calls – being made literally by millimetres – are littering the modern game.
A case in point arrived in the Women's World Cup on Tuesday when France's Wendie Renard saw her late penalty against Nigeria rattle off the post. The French captain turned away disappointed only to be given an improbable reprieve when the referee immediately put her finger to her earpiece and pointed to the spot again.
The reason? Nigeria goalkeeper Chiamaka Nnadozie had not been on her line when the kick was struck. Replays showed that she had indeed strayed, though her back foot was perhaps an inch away from it.
No-one had seen it and no-one had claimed for it but the stickler for the rules in the video operation room.
Scotland similarly suffered 24 hours later against Argentina, with their keeper a similarly meaningless amount over her goal line. Both teams were eliminated as the second kicks were scored.
Although FIFA had previously stressed it would be enforcing this law to a greater extent during the competition, the use of it now seems draconian.
The laws of the game should be in place to uphold the spirit of the game and ensure the safety of the players.
This draconian interpretation of the law seems to satisfy only pedants and penalty takers.
If cricket can build in a tolerance for error in LBW decisions, perhaps football should look at doing the same for the finest of calls.
#1 Use a challenge system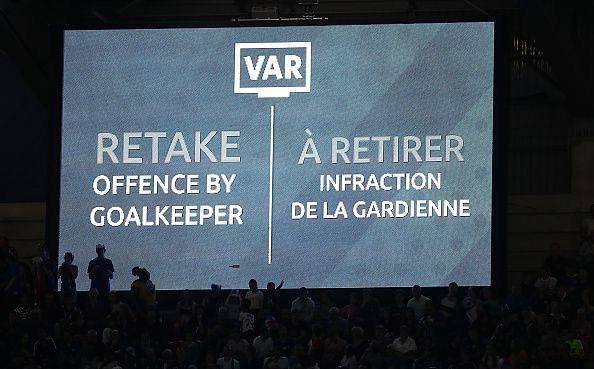 Sports where video technology has been successfully implemented – cricket, tennis, American football, etc. – have all instigated a challenge system.
Typically, teams or players are given a set number of opportunities to protest an on-field call in the space of an allotted period of time. Appeal successfully and keep that chance for another moment, but if you fail it is frittered away.
In football, the exact number of challenges would need to be experimented with, but three over the course of a match seems reasonable.
By giving control over what decisions are reviewed to the participants, whether it's the player or coaching staff, it allows the spirit of the game to be maintained as it negates the influence of the outside source that the video assistant referee is not to be but on too many occasions is.
It also adds a tactical dimension to the game. Do you use a challenge if you're not absolutely sure your forward was tripped in the box three minutes into the game? Do you save a challenge for the last seconds, when it may be the difference between victory and defeat?
If FIFA adopted this system, it would seem feasible – contrary to my previous suggestions – to open up any refereeing call to television scrutiny and to allow marginal factual calls to be made by video. After all, there would be some science behind the decision to challenge as opposed to what appears to be a lottery system that is currently in place.
Should teams want to take a chance on using a precious challenge over a throw-in on the halfway line then let them. Just make sure the resolution to the appeal is a swift one.