Video: Zlatan Ibrahimovic snubs journalists, tells teammates to ignore them and calls himself 'the boss'
3.34K //
04 Feb 2015, 19:31 IST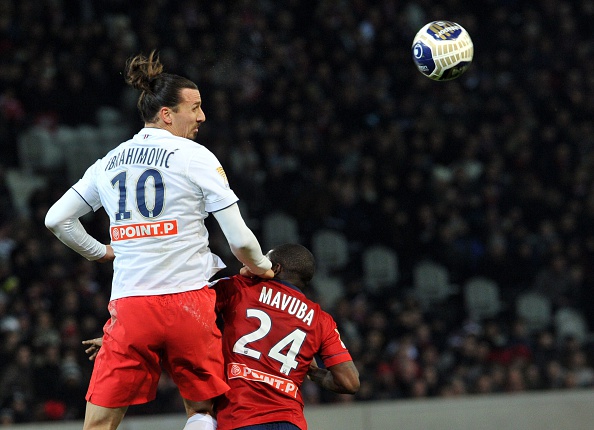 Last week, we saw Zlatan Ibrahimovic making fun of an opponent, after that it was a referee at the receiving end, then came the turn of a reporter who asked him an absurd question, and this time it was a group of journalists who were bossed by PSG's enigmatic star Zlatan Ibrahimovic.
PSG defeated Lille 1-0 in the semi-finals of the French Ligue Cup, thanks to a goal from Maxwell, and following the match, Zlatan instructed his teammates not to speak to the media as he led them through the media center at the Parc de Princes.
PSG have had an up and down season so far, and they face a fight to retain their Ligue 1 title, as both Lyon and Marseille are having great seasons. With all the speculation regarding the club and how they have been performing, Ibrahimovic seems to have decided to galvanise his team, albeit in a highly interesting manner.
So, this is what Zlatan said to his teammates: "Follow me, follow me. Nobody talks."
Journalists – Why nobody talk Zlatan?
Ibrahimovic- "Because I'm the boss."
Watch this hilarious video here: