Video: Cristiano Ronaldo calls a journalist unintelligent following Real Madrid's 0-4 loss
6.10K //
08 Feb 2015, 16:26 IST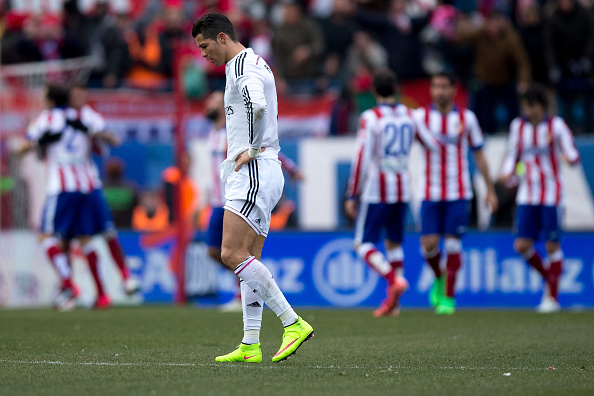 Coming back from his two-match ban, one would think that the hunger of goals that Cristiano Ronaldo has always been associated with will see him lead Real Madrid to a victory against Atletico Madrid. However, things didn't turn out to be as the Portuguese would have perhaps wanted them to be as he had to see his side lose to the Rojiblancos in a humiliating 4-0 defeat.
Ronaldo, being Real's key player, was to be blamed, and was eventually blamed, and tension continued even after the match when he confronted a TV3 journalist over a question about his sending off during their match against Cordoba on January 24.
According to Inside Spanish Football, it was TV3 journalist Sebas Guim who had upset the Ballon d'Or winner for asking questions that were not related to the match. The video below shows the incident, but in Spanish.
Translation of the complete conversation:
Sebas Guim: What did you mean to say when you brushed off the badge against Cordoba?
Ronaldo: Do you want to talk about today or about Cordoba, that was three months ago now.
Sebas Guim: But I want to know what you wanted to say..
Ronaldo: What do you want me to say? If you were an intelligent journalist you'd asked me questions about today's game.
Sebas Guim: (Inaudible)
Ronaldo: You're not intelligent. No. Sorry.
Watch the conversation here: