Warrior sign Everton star Marouane Fellaini
879 //
01 Dec 2012, 15:58 IST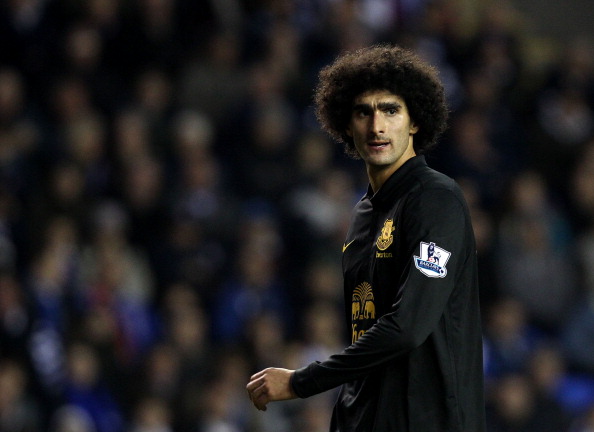 Warrior continues to shake up the football world with the signing of world class Everton and Belgian midfielder Marouane Fellaini. The long-term partnership will see Fellaini wear boots from Warrior's first ever football boot collection, Skreamer. He will debut the boots on the field of play during the Manchester City – Everton match today.
Currently one of the English Premier League's most prominent players, the 25-year-old powerhouse has carved an impressive on-pitch career since moving from Belgian side Standard Liège to Everton FC in 2008. With Everton FC currently flying high in the top five of the EPL, Fellaini is helping to spearhead the club's re-emergence as a Champions League contender.
Marouane Fellaini says the decision to partner with Warrior was an easy one.
"I chose Warrior because my approach to the game and desire to win is the same as theirs," said Fellaini. "It's a brand that does things differently to the others and I really like that. We are a great fit and I'm excited about the chance to influence a new generation of young footballers alongside Warrior."
Ben Haworth, global sports marketing manager for Warrior Football, describes the partnership with Fellaini as a landmark in football history.
"For Warrior to sign one of the most exciting and talked about players in world football is an incredible coup," he said. "Fellaini possesses everything we look for in a Warrior player; he's got flare, he has incredible power, he takes risks, he changes the game – there are only a handful of players left in the sport that can truly do that. We're proud to add Marouane to our artillery."
Haworth says there is more to come from Warrior, with further team and player announcements to be made over the coming weeks.