Was the Chelsea outing worth it, AVB?
1.30K //
08 Mar 2012, 14:05 IST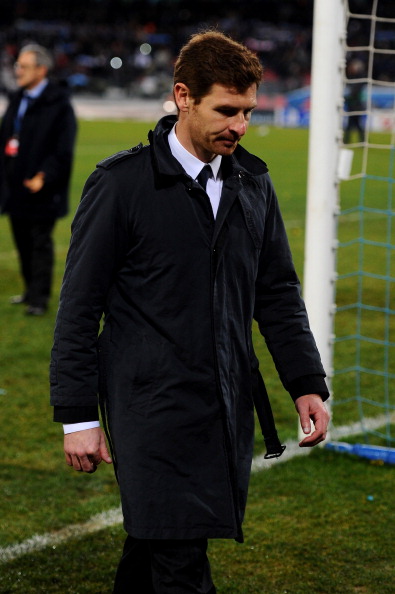 I might be the umpteenth person to have a say on the issue : The sacking of Andre Villas Boas.
But, from his point of view, was it really worth it?
When Villas-Boas was appointed, there was an air of optimism around Chelsea. After all, he had just won an unprecedented quadruple in his first (and only) season in charge at Porto. And how did he land the Porto job? After a few good months with a certain 'Academica'. Apparently, Roman Abramovich thought that going on an unbeaten season in a league like Portugal and winning the Europa league with Porto would deliver him the champions League  in his first season in-charge! So he might have thought Villas-Boas will be an instant fix, having been a part of Chelsea/Inter backroom staff under Jose Mourinho previously.
One of the very first words of AVB as Chelsea manager were: "Evolution, not revolution."
Roman also might have realised that the squad needed a major overhaul, and appeared to give AVB much more backing than his more illustrious predecessors. However, his own mistakes has put him to the sword
Mistake 1 – Benching Lampard. I know you people will have a go at me here, but shouldn't he have built a rapport with the players first? Drive it into the seniors' heads slowly that their time is running out? But he has done it all too quickly, like a revolution, not evolution. Once he had Lampard against him, there was not much he could do. Probably, most players would have heard his instructions with half an ear to what he was saying in the dressing room. After all, he was the same guy who showed them training videos when Jose was there. Who would have take him seriously?
Mistake 2 – Part of the blame goes to the club as well – the handling of yougsters. When you spend 18 million for Romelu Lukaku, with all the talk of him being the next Drogba, you must play him. If not regularly, then at least once in a while. But all we heard about Lukaku, was when he played in the reserves, fully knowing that he is just making up the numbers. Then, we got Josh McEachran. He has to be the most promising and quality youngster on Chelsea's books. With Chelsea getting too slow and too predictable, a bit of youth, pace and quality would have done no harm. But what did AVB do? Bench him, and then the club loaned him to Swansea. There are  more young players as well – Bruma, van Aanholt, Bertrand, Kakuta,  who haven't got a sniff of first team action. When the aim of his appointment was to inject some pace and slick into the Chelsea team, why loan them out (except Bertrand)? In January, Bamford and Kevin de Bruyne were signed, but again, immediately loaned out. AVB was beginning to crack.
Mistake 3 – Not putting the hammer down and strengthening his position. If the plan was to phase out seniors or to clear them altogether, why didn't he do it immediately? Had he gone to Lampard, or Drogba, or Terry, or any senior for that matter, and told them on the first day: "we are selling you," and cleared out the squad in his first few weeks and bought more players in the mould of Juan Mata, wouldn't it have given an impression of  "Yeah, there is a boss at Chelsea?" Why did he single out only Alex and Anelka?
Verdict: Winning the Europa League and going unbeaten in the domestic season is no joke. Obviously, he has talent and understands football. But I guess the lure of money might have got to him. Obviously he would have known Chelsea's history with managers being ruthlessly sacked. But when Roman came calling, there was only one answer.
Had he stayed on with Porto for another season, even matched the previous season's achievements, it would have raised his credentials even more. But he chose to take a risk which just didnt pay off. He was the right man at the right club, but was caught between the players and the fans. His credentials have just taken a huge hit.
He had the ideas and philosophies, but like all his predecessors, wasn't given time to prove himself. I guess had he been given another season, he would have got the hammer down and done wonders.