Wembley bids for finals of Euro 2020
587 //
07 Dec 2012, 15:42 IST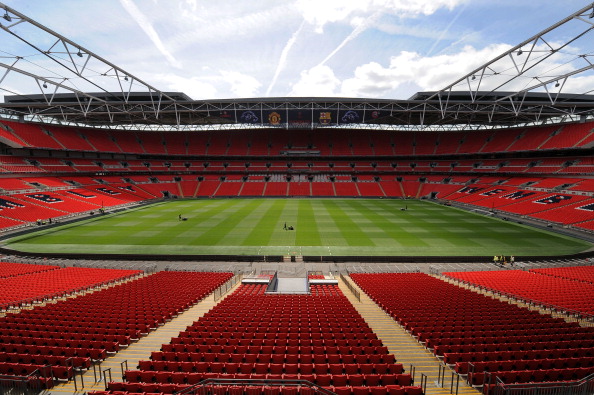 According to various news sources, Wembley will be bidding for both the semifinal and final of Euro 2020, after UEFA announced on Thursday that the tournament will be played in thirteen cities across the continent.
Meanwhile, the Scottish FA has said that it will consider Hampden Park, Ibrox or Celtic Park in Glasgow as possible venues for the final. But Wembley is believed to be the favourites to host the final of a first major tournament since the stadium reopened in 2007. They are supposed to host the Champions League Final later this season and this gives them an edge over the other venues.
"Clearly Wembley is incredibly highly thought of by Uefa and it is something we will push for," said David Bernstein, the FA chairman. "Uefa want to hold the semi-finals and the final on the same ground, or in the same city, and I think we would be on their shortlist, but there would be some strong competition. The public want it and we'd want it and it would be wonderful to have it here."
UEFA took this decision in Lausanne on Thursday, despite opposition from Turkey, which had bid to host the Euro alone.
UEFA told that Euro 2020 will coincide with the 60th anniversary of the European Championship and one or two countries might not be able to bear the financial burden of the competition.
The sports body also insisted on giving an opportunity for smaller countries to host the games because of the lack of infrastructure in those nations to host an entire tournament.
"A Euro for Europe follows an initial idea by UEFA president Michel Platini," said Gianni Infantino, the UEFA general secretary. "The response has been extremely positive from all the national associations."