West Brom vs Arsenal: 5 things to take away
2) Arsenal still have a long way to go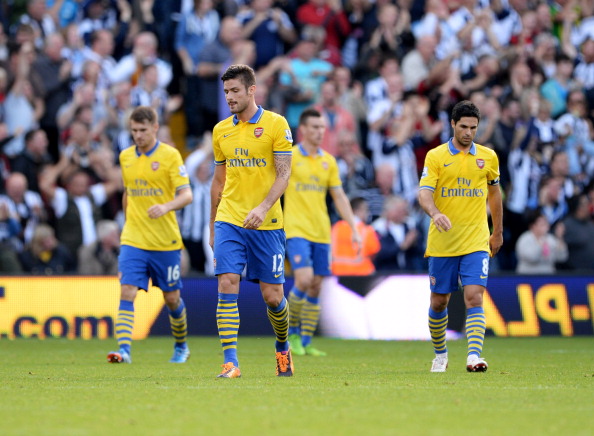 Arsenal have been the best Premier League team by far this season, both on the domestic front and in Europe. Their performances in the Champions League against Marseille and Napoli have underlined the ambition of the club. On the domestic front, apart from the opening day defeat at the hands of Aston Villa at the Emirates, Arsenal have been very impressive.
They have carried over the imperious form they showed at the end of last season, and have deservedly found themselves top of the pile after 7 games played. But still, there were glimpses of the old Arsenal, from the mid-2000′s at the Hawthorns on Sunday. Arsenal looked comfortable on the ball, and moved it around very well, but struggled to break down an organised West Brom defence, one that was ably complemented by the holding midfielders; but more on them later.
Their solitary goal came from a very good passage of play, but Boaz Myhill was beaten by the deflection off of Jonas Olsson rather than the shot by Jack Wilshere. Going forward, Aaron Ramsey, Jack Wilshere, Mesut Ozil and Olivier Giroud showed some very good interplay, but found the final ball into the area either blocked off, or not present at all. Arsene Wenger will need to analyse where his team needs to improve, but the points of improvement are not that many.