West Ham United vs Liverpool: Strikerless Reds look to Shelvey
749 //
08 Dec 2012, 18:44 IST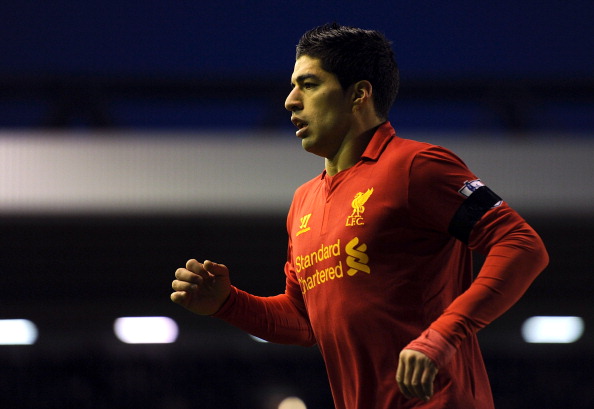 Last time at this juncture of the season, at least in matters of availability of strikers, there were options. Granted they might not have been firing on all cylinders, but at least there was the option. The current situation though is much dire and for a club of such stature, it reflects poorly on the owners and the support department when Liverpool have no striker for this fixture. Instead, Liverpool will be relying on young Jonjo Shelvey to fulfil the role of a striker. Using the blueprints of Barcelona FC and Spanish National team, Liverpool will be looking to emulate the false no. 9 role.
While the Spanish and Barcelona teams used it to baffle opponents, Liverpool are looking at it as a stop gap measure till Suarez serves his suspension. Rodgers' team though will be buoyed by the mid-week result where Liverpool qualified under trying circumstances courtesy of a Henderson goal. Shelvey has found the back of the net 4 times already this season, albeit in Europe, so it's not all gloom and doom for the Liverpool supporters.
West Ham though will be uplifted, especially by the result last time around where they thumped Chelsea, and they will be firm favourites at Upton Park. Allardyce has combined the physical aspect of his team with a certain shrewdness which has left them climbing up the table consistently. Though not pretty to watch throughout a game, there will be moments when the current West Ham team will play pretty football and they have been getting effective results as well.
Rodgers will know that and the presence of an extra midfielder in the team isn't too much of a negative point as it will give Liverpool a certain solidity. The return of Lucas, accentuated with the extra midfielder, will give the Reds a certain coherence, and if they combine Rodgers' mantra of fluidity and pass and move, then they just might be able to unhinge the West Ham machine which so effectively mowed down Chelsea last time round.
Suarez-less and striker-less is what Rodgers may not have expected when he took over the job in the summer. Liverpool though would do well if they can get in strikers at the start of the January transfer window, and unlike last time, it is pretty much sure that Liverpool won't leave it till the last day of the transfer window this time around.
Foe the time being though, a win at Upton Park will be an unexpected bonus, as let's face it Liverpool are not the out and out favourites for this fixture. Given the circumstances and the striker situation, a positive result is what Liverpool will be happy to take back.