What Chelsea need to watch out for against Manchester United
968 //
10 Mar 2013, 20:24 IST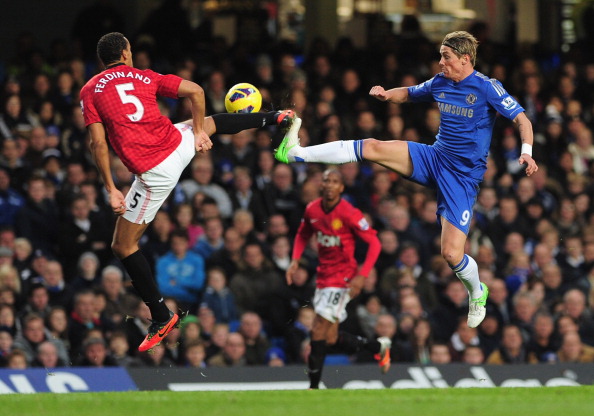 Chelsea play Manchester United at Old Trafford in the quarter final of the FA Cup. Manchester United haven't had a taste of FA Cup glory since the 2003/04 season, making it nearly a decade since the Reds lifted the trophy. Chelsea, on the other hand, are reigning champions and have won it 4 times since United's win 9 years ago. Surely Chelsea are a side to be reckoned with on paper, especially in this competition given their terrific record in the past decade. However,  looking at the circumstances that come into play in this clash, it looks as if there is a lot that Chelsea need to watch out for.
1. Transition in United's defense
If there's something that has changed drastically in the second half of the season for United, it has been their defensive display. In the first half of the season, United managed only 5 clean sheets in all competitions whereas they already have a tally of 6 in the current half. The team looks all the more sound at the back which can be attributed to various reasons. Captain Nemanja Vidic's presence at the back would be a boost for any side, let alone Manchester United. He provides a solid shape to the defense, and displays immense courage as seen from his desire to go into a challenge against anybody. The first half of the season saw several errors in defense. The mistakes look to have been eradicated to an extent. Adding to the defense, De Gea has been in sublime form lately. The Spaniard has had a number of clean sheets recently and has made some fantastic saves. His performance in the first leg of the Champions League clash against Real Madrid was more than just commendable.
2. Bouncing back from defeat
The memories of United's defeat to Real Madrid a few days ago are still very fresh in the minds of the players and supporters. Some would say that the defeat was a morale blow for United. But, in my perspective, the players can harness this to their advantage tonight. The way the Reds bounce back after bad results has been seen on numerous occasions. Giggs expressed his shock after United's loss. In his interview, he linked the way he felt after the Madrid match to the last seconds of the 2011/12 Premier League season. The way to overcome something like this is to get on the pitch and put up a strong performance.
3. Wayne Rooney
The week has been full of speculation over Wayne Rooney's future. Some say that Rooney's days at Old Trafford are numbered after Robin Van Persie stole much of the spotlight. It is also reported that Rooney was unhappy with his omission from the starting line up against Real Madrid and that his relationship with Sir Alex has never really recovered from late 2010. It has been confirmed that the striker will feature in United's starting line up. Rooney could make a statement with a memorable performance tonight and silence the critics.
4. Tactical prowess
Sir Alex is a tactical legend. He demonstrated this once again when he put out a side in which he chose Danny Welbeck over Wayne Rooney. One would expect to get only a fraction out of  Welbeck as compared to Rooney. When you make a decision like that at such a high stage, that too against Real Madrid, it can kill your team. However, this was not the case. Welbeck's inclusion looked like a masterstroke once the match went underway. United managed to defeat Real Madrid tactically at least. The probability of Sir Alex mastering Rafal Benitez tactically is large, particularly when you consider that Benitez has not been with Chelsea for a very long time.