What exactly do Roman Abramovich and the Chelsea fans want?
3.53K //
18 Mar 2013, 15:06 IST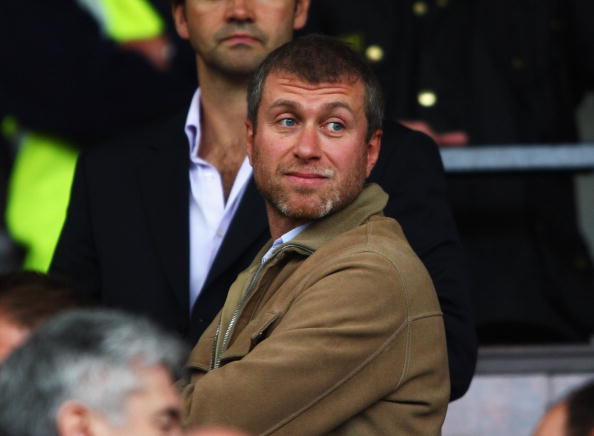 Resigned bemusement has become Rafa Benitez's default mode. His Chelsea team eased to a 2-0 victory over West ham United on Sunday and so climbed to third in the table, above a wobbling Tottenham Hotspur with a game in hand. Three days earlier, they'd reached the quarter-final of the Europa League by beating Steaua Bucharest and, four days before that, they'd come from 2-0 down to draw with Manchester United in the FA Cup quarter-final.
Chelsea could easily end this season winning the FA Cup and the Europa League and securing an automatic spot in the group stage of the Champions League, yet it feels like another dead season, long ago written off as another year of transition. Benitez will leave, some other patsy will be brought in at great expense, and the familiar Chelsea soap opera will carry on.
The overt abuse of Benitez – which was never the unanimous activity some portrayed it as – seems to have faded since the manager's outburst at Middlesborugh and there is now an uneasy détente, rather like two feuding flat-mates who have agreed just to get along until the lease is up. Benitez cannot win – as the reaction to his game-changing substitutions at Old Trafford showed; rather than praising him for shaping a fightback, many criticised him for picking the wrong team to start with. But neither, really, can he lose: nobody would blame a manager for losing in the circumstances in which Benitez has found himself.
All of which leads to the wider point of what Chelsea really want to be as a club. Suppose Chelsea do finish up with two trophies this season – would that represent a good season? Do Roman Abramovich and the fans agree on what a good season is? Would those successes somehow be tainted by the identity of the manager? And if Chelsea did win silverware, would that vindicate the rotation policy to which Benitez is so committed and which has provoked so much criticism?
Abramovich seems to regard the Premier League as a given – he has  sacked every manager who failed to deliver it, usually before the start of the next season, although Jose Mourinho did last until the September – and, as far as it's possible to tell, he sees the Champions League as the real goal. Which, of course, makes it a wonderful irony that when his side finally won it, it was under a manager he saw as a stop-gap and whom he clearly didn't trust. But if winning the Champions League won't bring satisfaction, will anything?
Presumably, the aim is some sort of Barcelona-model, with a team comprised of stars from its youth academy playing brilliant intuitive football that brings multiple titles, but it will take an enormous amount of time to achieve that and there is nothing to suggest Abramovich has the patience for that. And so, the churn of managers goes on, the short-termism goes on, and the likes of Benitez will keep arriving, picking up the cheque in the knowledge that while winning is nice, it doesn't really seem to change anything at the club.