Real Madrid, the defending Spanish and European champions, are expected to win every competition they are a part of. This season is no different as manager Carlo Ancelotti will be looking to grab at least two major trophies.
The UEFA Champions League is a competition that Los Blancos have an amazing record in and the defending champions will hope to repeat their heroics from last season. Ancelotti will also try to end the club's Copa Del Rey drought.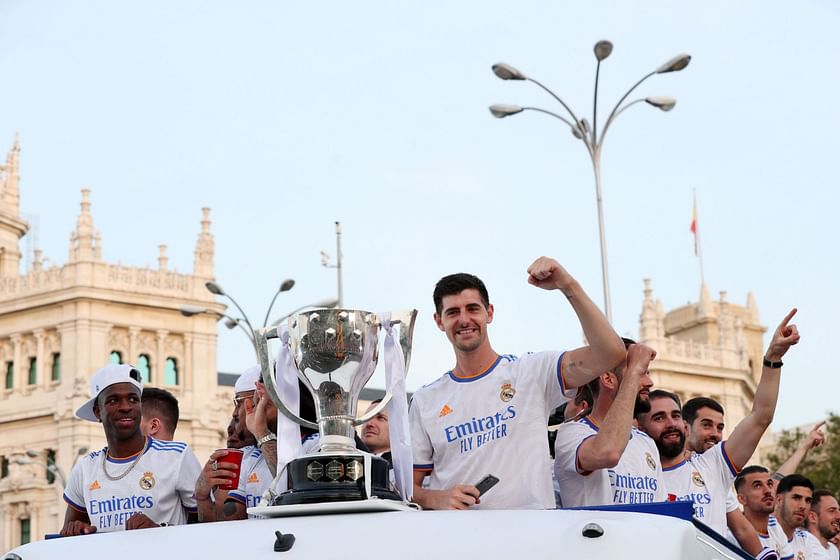 Copa del Rey
Madrid's supporters would love to see their team lift the Copa del Rey trophy this year. Los Blancos have won it just five times in the last 40 years; even the famous three-peat team failed to win the Copa Del Rey.
This year might be a different story as they are already in the semifinals of the competition. FC Barcelona, Athletic Bilbao, and Osasuna are Madrid's potential opponents in the last-four. The draw will take place on January 30.
Real Madrid could also get a chance to defeat their biggest rivals, FC Barcelona, in a cup final. Los Blancos were humiliated by Barca when they lost by three goals to nil in the Supercopa de Espana earlier this month.
UEFA Champions League
Real Madrid had one of the best runs in the UEFA Champions League last season as they defeated all the top teams in the tournament to win the title for a record-extending 14th time.
Their performances this season have been satisfactory as well, as they topped their UCL group. Madrid will face Liverpool in the Round of 16 in a rematch of the 2022 Champions League final, which Los Blancos won 1-0. The first leg will be held on February 21 at Anfield.
La Liga
La Liga has seen a drop in quality over the past few years since Cristiano Ronaldo and Lionel Messi left the league. Barcelona and Real Madrid are in contention for the league title this season.
Real Madrid won La Liga comfortably last season with a 13 point advantage over Barcelona. This year, however, they are trailing Barca by six points (albeit with a game in hand).
Although Madrid comfortably defeated Barcelona in their La Liga fixture, they have dropped points on too many occasions. Barca are showing no signs of slowing down, so Real Madrid need to be at their very best in order to stay close to their arch-rivals.
Players who need to step-up
Vinicius Junior and Ballon d'Or winner Karim Benzema are the biggest offensive weapons for Real Madrid. They will have to keep playing at the same level as last season if they want their team to reach the same heights.
Vinicius Jr. showed some signs of concern in the initial parts of the season, but the winger is back to doing what he does best. Benzema has been rusty since his injury before the World Cup. He has scored nine goals in La Liga, four fewer than Lewandowski's 13. It will be difficult for him to win the Pichichi trophy at this pace.
However, he is slowly gathering momentum and his goal against Atletico Madrid in the Copa del Rey quarterfinal will surely give him a confidence boost. Thibaut Courtois is in great form, just like last season, which was his personal best.
Real Madrid's current form
Los Blancos have seen a sudden dip in their form since the World Cup break. They were beaten by Villarreal and FC Barcelona in the space of a nine days. Real Madrid had unconvincing wins against Real Valladolid, CP Cacereño, and Valencia.
They did win 2-0 against Athletic Bilbao away from home, which is a big achievement considering their recent form, and came back from a goal down to make it 3-1 against Atletico Madrid.
There are some issues that Ancelotti needs to resolve as soon as possible. Vinicius is isolated far too often on the left flank and Ferland Mendy should be doing more to help him in attack. Also, Rodrygo deserves to be getting more game-time, especially after his terrific display against Atleti.