What is going on at Chelsea?
912 //
22 Nov 2012, 21:42 IST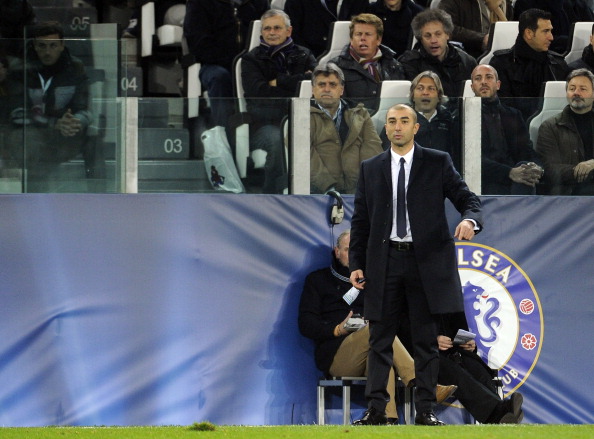 Yesterday morning, Chelsea Football Club announced via social networking site Twitter that manager Roberto Di Matteo had been sacked while later in a official statement on their website. Yes, Roberto Di Matteo, the man who brought the UEFA Champions League and FA Cup trophy home. Three losses and two draws in the last five matches in all competitions is surely not acceptable at a club like Chelsea, but yet sacking someone just three months into the 2012-13 season is just "crazy". That is what many football experts have been saying, with Rio Ferdinand describing it as "madness". The success that Di Matteo achieved in such a short space of time was incredible, and Newcastle United boss Alan Pardew said that the sacking of Di Matteo was "unfair" when asked in an interview. Pardew added: "As far as I am concerned, he has done absolutely nothing wrong. His philosophy was to perhaps change the look of the team, which he has tried to do – that doesn't happen overnight – and he's won two competitions in less than a year, so it's unbelievable." Chelsea Football Club also stated then that Di Matteo's replacement would be announced soon.
Earlier today, Chelsea Football Club announced via social networking site Twitter that Rafa Benitez had been appointed as the interim manager till the end of the season. They later announced the news at a press conference and on their website. Sources say that the Chelsea fans don't want Rafa Benitez as the manager of their club. It is said that Rafa flew from Abu Dhabi to London yesterday to finalise the deal after Chelsea owner Roman Abramovich talked on the phone with Pep Guardiola and offered him a blank cheque which Pep refused. The former Barcelona manager's agent had clearly stated that his client was not ready to work until the summer of next year.
Rafa Benitez joins the club on the eve of the match against the champions and league leaders Manchester City. It is going to be a very difficult starting week for Rafa, as he has an a mountain to climb in order to beat the champions in the first match, and later ensure qualification into the next round of  the UEFA Champions League. The former Liverpool boss said that he was ready for the challenge and was delighted to be handed a chance to work with Fernando Torres again, who achieved so much success for Liverpool under Rafa. The Chelsea fans should at least be happy because Rafa and El Nino have done so much together in the past and have been very successful.
But what's on the mind of the Russian owner is what remains a mystery, with two managers sacked in the last eight months and the job given to an interim manager. Well, we can only assume that the Russian is behind the big fish Pep Guardiola. Roman Abramovich has stated in many interviews saying that he would love to see Pep takeover the job at the Bridge. Well what happens is something that only time will tell. But right the focus is on how Rafa Benitez performs as Chelsea manager and what happens in the January transfer window, with Chelsea reportedly ready to buy Atletico Madrid star Radamel Falcao for about £50 million.