What should Chelsea do with Lukaku?
1.37K //
02 Nov 2012, 23:24 IST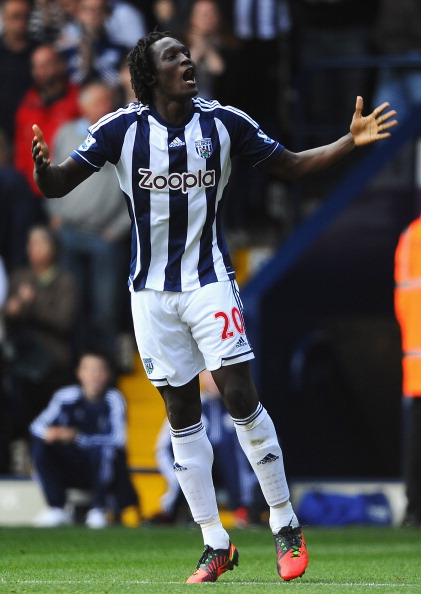 I am really excited about the rumors about Radamel Falcao moving to Stamford Bridge amid reports of a deal of 50 million pounds already being agreed between Chelsea and Athletico Madrid. Should they turn out to be true, then we will have a fantastic strike force with Torres, Falcao and Sturridge. But one man I feel for, is Romelu Lukaku.
Signed from RSC Anderlecht in the summer of 2011 by Andre Villas Boas for 18 million pounds (yes, the price is big, but Chelsea had to pay that much to beat other bidders), Lukaku managed only a handful of appearances under AVB, and also criticized the club over his treatment. Obviously not the most advisable thing to do, but put yourself in his place – you have supported  the club since childhood and dreamed of playing alongside Lampard, Drogba, etc and when you sign for them, you find yourself surplus to requirements. Lukaku vented his frustration at the right time. He impressed in pre-season games before sealing a season-long loan move to West Bromwich Albion, managed by Steve Clark, a man with former Chelsea connections.
And he has hit good form for the Baggies, already scoring 3 goals in the limited starts he has got.
Now, there is a clause which allows Chelsea to recall him in January if they want. Assuming that they sign Falcao and keep Sturridge, they surely will not recall Lukaku from his loan spell in January. Signing Falcao will surely be celebrated,  but may only prove to be a short term fix. When Lukaku returns in the summer, Chelsea will have four forwards vying for one starting spot – not an ideal situation to have. Now obviously Falcao and Torres will be the first choices, which would leave Sturridge and Lukaku on sticky ground.
So the best thing for Chelsea to do in January would be, to NOT sign Falcao. Yes, you read it right. You may call me mad, and make memes ("one does not simply" refuse to sign Falcao and keep Lukaku, and so on). Torres has been given the assurance of starting almost every game this season, and his performances continue to be dodgy. Thus, there is a strong case for more involvement of Danny Sturridge,who, if I remember correctly, has almost always scored whenever he has played this season. Signing another superstar striker (Falcao) would further limit Sturridge's chances and might be the end of Lukaku at Chelsea. So, it brings us back to square one – why did Chelsea sign Lukaku? They did so, because they saw him (do they, still?) as "one for the future". When that "future" is going to arrive, is not exactly known. Lukaku, if given some time on the pitch, can be an absolute treat to watch, as seen from his appearances for West Brom. If given more chances in the Blue shirt, he can easily turn out to be the replacement for Didier Drogba.
Chelsea currently have two forwards – one of whom is known to be extremely selfish, and the other, still not performing at his peak. The change in style has been easy on the eye, "MAZACAR" wreaking havoc in opposition defenses. But, suppose, there arises a need to chase the game, salvage a draw, and if the opposition is dealing very well with the Holy Trinity, then a team needs that alternative gameplan – a Plan B. Throw in a big, strong center forward and launch the ball to him. This is exactly how Chelsea should utilize Lukaku. As a plan B.
Finally, I would like to sign off by expressing this. Chelsea are short of forwards and must recall Lukaku from his loan spell. Though it would mean more bench time, it would give them an alternative option in attack. Putting FFP aside, just imagine – What if spending another 50 million pounds on another striker again does not prove to be a masterstroke? Roman, you have a decision to make!