Why Chelsea's Marco van Ginkel is the next Frank Lampard
2.23K //
05 Jul 2013, 19:08 IST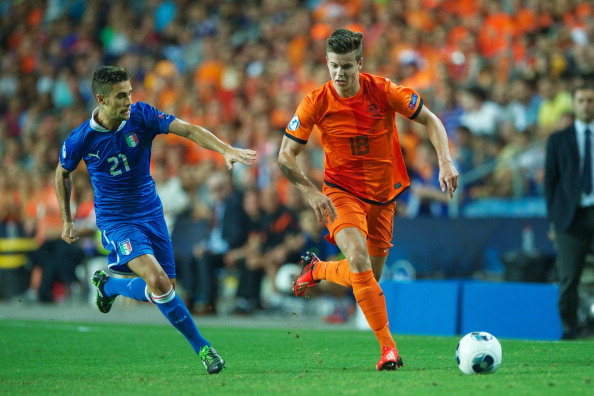 Chelsea's £9m signing of 20-year-old Dutch midfielder Marco van Ginkel shows just how committed the club are to their movement towards youth and towards playing stylish, quick paced, winning football. The signing of Van Ginkel has generally been reported as Chelsea signing who they hope to be their next Frank Lampard.
This comparison is spot on, so it seems a perfect time to analyse exactly why Chelsea think they have signed their long term successor to Frank Lampard. Jose Mourinho personally persuaded van Ginkel to come to Chelsea on the guarantee that he would see significant first team football sooner rather than later.
With Frank Lampard now 35 and with only a one year contract, in all likelihood Chelsea will be looking to van Ginkel to be their main goal scoring midfielder from 2014/15 onwards. So why is the young Dutchman being talked of as the new Frank Lampard and can he live up to the billing?
Much of this will depend on exactly how Jose Mourinho sets Chelsea up tactically. If he reverts back to the 433 system that he played before going to Real Madrid, then van Ginkel will absolutely have license to burst forward from midfield to get goals, exactly as Lampard did in the Chelsea-Mourinho years. This would see Mata and Hazard flanking either Lukaku or Schurrle, or possibly a new striker, in a front three with the drive and goals of van Ginkel combined with the elegant passing and footballing intelligence of Oscar and the industry of Ramires in a midfield three that possesses many of the same qualities as the Makelele, Essien, Lampard trio that was so dominant between 2004-06.
Van Ginkel cuts a similarly striking presence as Lampard on the field, standing at 6'1. He has the kind of frame that could hold a little more muscle, and in the same way as United did with David de Gea, Chelsea will need to bulk him up a bit so that he can withstand the rigours of the Premier League. Once he has done that, he will have the strength and power that is easily identifiable with Lampard's game.
Another physical trait that the two share is superb physical fitness. For all the jokes about Lampard carrying a bit of timber in his younger years, he's never had problems with injuries. Sure, the odd one here or there, but he's pretty much been bullet proof in his career, at one point playing 164 consecutive games for the club.
Van Ginkel seems to have a similarly sturdy and athletic body. He has played 28, 38 and 41 games in three seasons including an initial easing in period and has not suffered muscular injuries. van Ginkel seems to have the make up to give him Lampard like reliability, and that is very important.