Why Di Matteo should not have been sacked
1.27K //
22 Nov 2012, 23:41 IST
Chelsea have almost been eliminated from the Champions League after some toothless performances. I want to make it clear at the very outset that Di Matteo cannot take the blame completely for the disastrous football.
The decision taken by Roman Abramovich to dispense with the services of Roberto Di Matteo has come completely out of the blue. Here are a few reasons I feel why he should not have been sacked.
1. Show him some respect, he just won you the Champions League!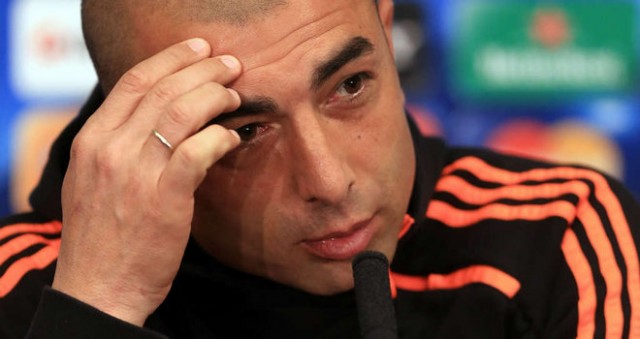 True, Chelsea may be on the brink of an embarrassing group stage exit. But does that count as a strong enough reason to sack the manager? Considering the fact that he just won the Champions League, Di Matteo should have been allowed more time. Abramovich persisted with Villas Boas for 8 months into the season, so why dispense with Roberto just 3 and a half months into a new season? Isn't there always a next time? It just does not make sense.
Logically, considering his past achievements, shouldn't he have been given more room for error? Instead, Chelsea find themselves with Rafael Benitez now, on an "interim" basis till the end of the season, though rumors suggest that it actually is a 7-month contract. So expect Benitez to go as well, if results do not improve!
2. No Player Discontent
Compare the mood of the squad now to the one a year ago. Results were not up to the mark, but that is all the similarity there is. The difference? A year ago, with AVB, reports came out almost every other day about squad discontent. Alex and Anelka were banished from the first team squad, and senior players like Lampard and Cole were  unhappy about being benched regularly. AVB used tactics that were just not working, and this clearly frustrated the players – the senior ones in particular. 50 million signing Fernando Torres found himself more on the bench than on the pitch.
With Roberto Di Matteo, the situation seemed to be one of contentment. Almost every player was happy. Testament to his man-management skills is the way he motivated and steered a squad heading nowhere to its most remarkable achievement. This has been well documented. Juan Mata has twice said that Di Matteo "gets into the players' heads and really fires them up to do well, to continue believing, to never give up". The way he handled Fernando Torres, when he seemed very unhappy and disillusioned when he learnt he was not going to be among the penalty-takers (Champions League Final) and convinced him to stay and back him, speaks volumes about his motivational skills. Up to the time of writing, no player has ever come out and said he was unhappy under Roberto Di Matteo's reign. This counts as one of his biggest plus points.
3. Is there a better manager out there available?
Sadly for Di Matteo, the media vultures regarding Pep Guardiola replacing him just refused to go away. As of now, they still persist, even after Rafa's appointment. So, was Roman convinced that if he dispensed with Di Matteo, he would get the Spaniard? And has his plan gone horribly wrong now? Pep has been maintaining his version perfectly clearly all long – he will not accept any offers till next summer. Was Roman so sure about convincing him on a U-turn? Pep will clearly stick to what he has always maintained. Barring Pep, there appeared to be no one else in the market.
Has the owner acted in haste? The appointment of a manager who has been out of work for close to two years now, one who has a history of bad blood with Chelsea, and is no better than his predecessor, questions the need to sack Di Matteo in the first place. When there was no other manager out there to convince over taking up the job, Roman has just thrown away what he had – a club legend who also happened to achieve the 'Holy Grail'. An absolute shocker of a decision.
4. November slump not his fault
Turn to the statictics, and you would find Chelsea in the middle of an alarming slump every November. Scolari's reign extended well into January and he was replaced by Hiddink. Ancelotti managed to arrest the slide and got the side back on track by January. But the damage had already been done, and he was fired at the end of the season. How AVB fared is all well known. So why fire Roberto Di Matteo so prematurely, when much higher profile managers have been given more time?
5. The Fernando Torres factor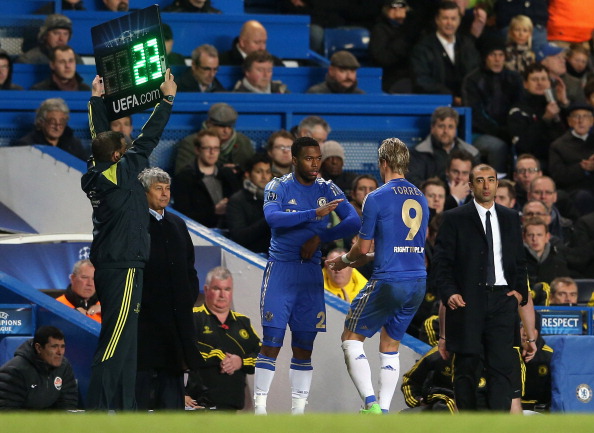 More than anyone else, the owner wants to see his prime investment fire on all cylinders. Three managers tried to do it and out they went, one after another. So the player in question now finds himself with a manager he loves – perhaps, he may even be the happiest man in West London now. But the whole ideology is wrong. Sack managers one after the other for failing to get the best out of an ill advised signing? Thumbs down from my side. If the player continues to misfire, inspite of all backing and assurances, after two years, then he must be the one to go. The action of making such a severe change just to suit one player is a sign of desperation.
6. He could have been Chelsea's Fergie
There was an aura of invincibility developing around him. You would feel the same if you happened to see the latter stages of the Champions League last season. The serene spectator on the bench, watching the script he helped write unfold, the calm demeanor of the man somehow cast a spell on Chelsea fans, like this writer. Many felt he was really in for the long haul when he was given the job on a permanent basis. Had Roman persisted with him, he could have got the team out of their slump by Christmas and scripted another remarkable campaign. There was something Fergie-esque about him.
So what do you Chelsea fans out there think? Was the decision to sack Roberto Di Matteo correct?