Why do girls watch football?
28.78K //
19 Oct 2012, 15:12 IST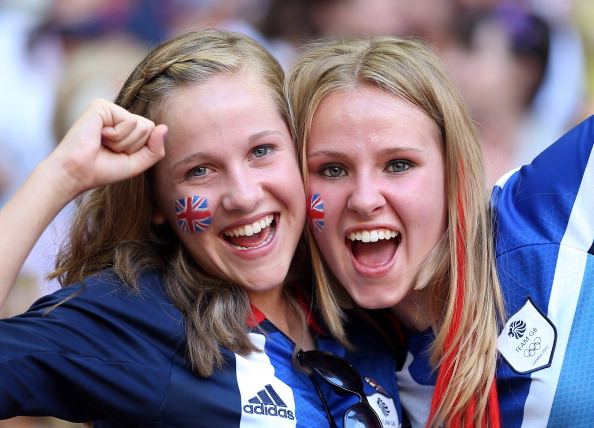 Being a female football fan, you're faced with certain prejudices, the most common one being "Girls watch football only for eye-candy." This is not going to be a post to prove those comments otherwise, because I would be lying if I said that Aaron Ramsey's name in the starting line-up doesn't do anything to me, but rather be an insight into the reason why I watch football in the first place.
I believe there are reasons to everything we do. Some might be as simple as 'everyone in my family watches it so I grew up in a house where the El Clasico was a legitimate excuse to stay up late on a school night', or maybe 'I love playing the sport so watching it would only give me inspiration to try and pull off that Cruyff turn in my next game' or the not so unusual 'my boyfriend forced me to watch it and now, even though we're not together since he supports Spurs and I realized what a douche he was, I react worse than when I'm pms-ing when there's an international break'.
My story is a little different. I am not going to disrespect the game by saying that I started watching it when I was bored. If anybody does something because they're bored, they should go take a nap instead. Boredom is not appreciation. Football is an art. If you're standing in a gallery and staring at a painting without really getting the flow of the curves or the strokes of the brush, you're insulting yourself along with the masterpiece. Football should be appreciated. Those 90 minutes or more of the ball's symphony are breathtaking. There's so much to football than it just being a buffer till your show comes on TV.
I started watching football from the EPL Season 2010-2011 to fill a void in my being. I was at a point of time in my life where I had nothing substantial going on for me, nothing to root for or to look forward to. Football in some odd way has helped me focus. It's similar to that Katy Perry video where she joins the army and sings: " This is the part of me, you're never gonna take away from me." There is something about holding onto something that you don't have any control over, like having the belief that watching a match and supporting your team can make or break the outcome of the game.
On a more general level, I think these pretty much cover the rest of the reasons that add to the presence of the game twice, sometimes thrice depending on the fixtures, a week in my life:
#1. I don't feel guilty when I go on a carb overload with a pitcher of beer.
#2. Fan-girl screams are polished and perfected with every second in the box.
#3. I can be one of the guys. Also, football is a brilliant conversation starter with most boys. If you do not watch football, I instantly presume you're boring or ugly or both.
#4. Twitter trends make much more sense.
#5. I can skip boring social outings or dinners at my cousin's cousin's cousin's place by simply saying: "I have a match, and it's important."
#6. Cute football merchandise equals to more shopping!
#7. Losing a match is an added excuse to burn and rev stuff up, since our other excuse can only be used once a month.
#8. Matchday always has the scope of ending fruitfully, especially if you and your boyfriend support either teams.
#9. Because being a WAG gives you a certified hotness quotient and we all know no footballer would date a girl who couldn't differentiate between the game and his anatomy.
#10. Most footballers are super fine! Fine, I give in, I tried to last as long as I could.
Tweaking Bill Shankly's quote :
"Most girls believe shopping is a matter of life and death, I am very disappointed with that attitude. I can assure you football is much, much more important than that"