Why haven't we seen more of Marko Marin?
1.22K //
01 Mar 2013, 00:55 IST
Chelsea announced the agreement with Werder Bremen for the transfer of German winger Marko Marin even before the 2012 summer transfer window began. The transfer fee, 7 million pounds, was a paltry amount when one considers Chelsea's spending standards. This singing, the first of a host of new play-making midfielders being signed by the club, was an indicator of things to come – not-so-tall players (Marin stands at just 5'7″) who had pace, passing range, and trickery. Marko Marin had had his best season when he worked alongside Bremen's mischief maker Mesut Ozil in the 2010-11 season. He had already gained a reputation for his flair by then. The nickname of 'German Messi',  given by the Werder Bremen fans, showed how much had already been expected of Marko. Following Ozil's departure to Real Madrid, Marin was expected to take over as the team's primary attacking threat, but 2 disappointing seasons later, his ability was being doubted. Maybe a change of scenery was needed, and when potential European Champions Chelsea came calling, there was always going to be only one answer.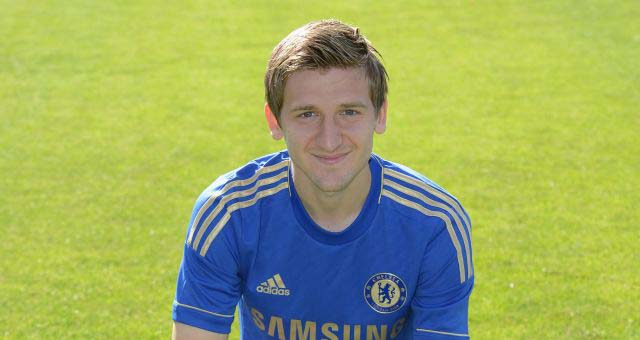 A lucky break, possibly. At just 23, he had achieved all that he could with Bremen, being one of their most important players and a potential star (although gradually waning), and naturally, a move to a bigger club was just the right step up the ladder. Chelsea came in with the appropriate offer. Signing for Chelsea usually increases pressure on the player, as he is expected to perform instantly and endear himself to the crowd (or more compulsively, the owner perhaps?). Thus Marko Marin arrived in the summer under a great deal of expectations and was expected to justify his nickname instantly. For doing that, he needed to start regularly. But why is it that he hardly gets game time these days? What could be the reasons for his sporadic appearances?
Where has it all gone wrong for the 'German Messi'?
Is it due to the physical nature of the Premier League?
The Bundesliga is among the top leagues in Europe for sure, but the level of physical play in it may have still not reached the level the English league is notorious for. Back in Germany, Marin had already garnered a reputation for being injury-prone, so one might have thought he was going to be a misfit in England. More deep thinkers would have wondered whether he could get through a 'cold, wet night at Stoke' unscathed (usually a reality check in England for a foreign player's physical competency) or survive a classic center-back slide tackle elsewhere. Being quite a small player, these doubts were obvious. So was he going to be a misfit?
The only way these initial doubts could have been answered was, if he had been given enough opportunities from the beginning to prove himself. In other words, he had to appear regularly. He appeared in all of Chelsea's pre-season games and the signs were good, and he was expected to feature in the season's opening game. This was when he suddenly 'disappeared'. Though the word looks slightly out of place, it bluntly sums up the happenings of the future months. He was either injured due to some reason or the other, or was deemed not good enough to make even the bench by Di Matteo. He had to wait till mid September to make his competitive debut, and when did make it against Wolves as a substitute in a League Cup game, the match had already been won. Almost three months and a manager later, he made his first Premier League appearance, again as a late substitute. He could not make any impact though, as the match ended goalless at home to Fulham. He had to wait a further 6 weeks to make his first Premier League start (in the shock 1-0 loss at home to QPR), and could not make an impact then either. He finally opened his Premier League account recently in a 4-1 win at home to Wigan, but again, this was a just cameo appearance. The ensuing celebration perfectly displayed the amount of pressure that he had bottled up, and he chose to let it all out in one go. Since making his debut against Wolves, Marin has been a constant on the bench, and usually, an unused substitute (though he has been coming off the bench much more frequently now).
So why has Marin not played as regularly as fans expected him to?
To begin with, the official statements from Chelsea say that he was injured before the first league game of the season, and was expected to be out for a few weeks. If that line of reasoning is to be believed, then he only returned to full fitness in the middle of September. Since then, there have been no reports from Chelsea's website about any injury to Marko Marin. Now if we eliminate injury as a possible reason for his handful of appearances, then what other possible alternatives can we infer? Only the following arguments seem plausible – that he is either not good enough to start because the players around him are superior to him, or he does not fit the formation.
Currently, Chelsea has Victor Moses, Yossi Benayoun, Eden Hazard, Oscar, and occasionally Ramires and Ryan Bertrand, playing in the wide position in the front three of the now almost irreplaceable 4-2-3-1 formation. So where does Marko Marin feature in the pecking order here? What is the basis for prioritizing? Is it fitness, is it trickery, is it pace, is it strength, or some combination of these?  In Marin's case, that question seems to be unanswered still. Most probably, neither Benitez nor Di Matteo bothered to look into the issue, and there lies the crux of the problem. Perhaps a better understanding of where he stands with respect to his team-mates would have helped govern the number of appearances he made. In case that assessment has already been done, then it leads to the conclusion that the players around him are better than him currently, which is why he is deemed not good enough to start when the manager can choose to pick from a fully fit and fresh squad.
Another possible culprit could be the formation. The 4-2-3-1 that Chelsea play relies on the wide players of the attacking trio cutting infield; the width is provided entirely by an overlapping full-back. Thus the wide players in the trio do not exactly hug the touchline, or to put it in much simpler words, they are not employed as classical wingers. Instead, they function as wide attacking midfielders. Now, Marin's preferred position is on the wing, as an out-and-out wide player who has only one thing on his mind – to cross the ball. Thus the formation being employed is not suiting his strengths, and this has probably contributed to the problem at hand. It would be interesting to see what happens when loaned wingers like Kevin de Bruyne return to the squad in the summer, as it would pose the same set of questions again.
Lastly, and perhaps this is too speculative a reason, he may be too fragile for the English League. If he was often getting injured in the Bundesliga, then one can only imagine what kind of damage the Premier League is capable of inflicting on him. Then this begs the question of why Chelsea actually bought him in the first place. To warm the bench and make up the numbers? Maybe. Or, on a more positive note, to use as an impact player in games against the not so physical teams, where his flair can be allowed to shine without the resistance of a physical duel?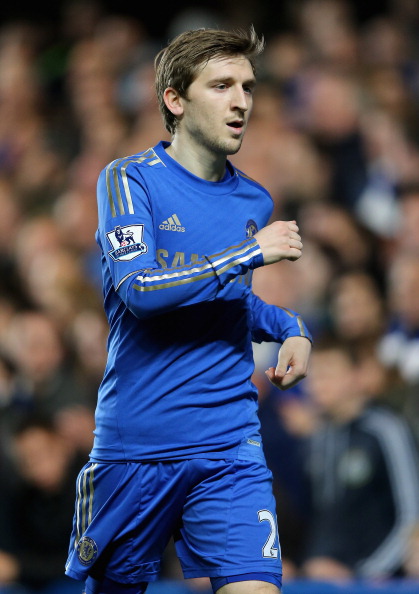 I may have got this all wrong, and the speculation may be too premature. Possibly, Marko Marin is gradually being phased into the team to become a regular in future, perhaps there is a long term plan in his case. The couple of goals that he has scored, especially his flying header against Wigan, certainly advertise his attributes, like his intelligence in finding space and finishing a move. For now though, the signs are confusing.
So what can be expected of Marko Marin in the future? Is he being phased in gradually, or is his position a complete mystery to the manager and himself? The 7 million pound player, once destined for success, is stuck at a club where nobody, probably not even himself, has got a clear idea of where he stands. So where will Marko Marin be next season? At another club on loan, at another club permanently, at Chelsea as a regular, or will it be more of the same?
Why exactly the club signed Marko Marin has to be the second most intriguing debates of the season for Chelsea fans (no prizes for guessing the first!). Maybe we will get an answer in the future. For now though, only one question engages our mind – Marko Marin, perpetual bench-warmer or a potential superstar?