Why Luis Suarez won't join an English club
1.96K //
16 Jul 2013, 21:09 IST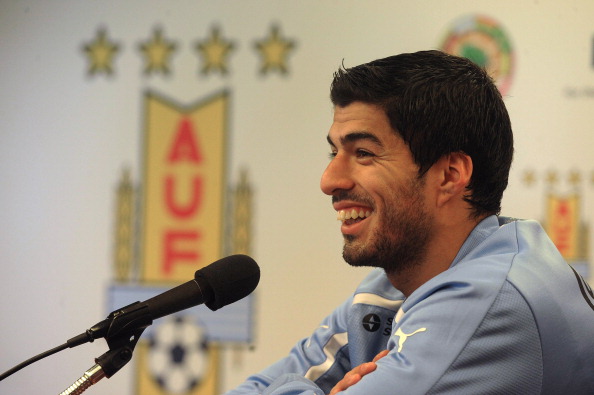 As the Summer Transfer window rolls on, many of the transfer sagas have reached their eventual end. One of the unfinished ones is that of Luis Suarez. The Uruguayan shocked the Liverpool fans all over the world when he confirmed his desire to leave Liverpool at the end of May.
Since then, he has been linked with clubs like Bayern Munich, Chelsea, Real Madrid and even Arsenal for once. The Bayern Munich link has faded away because Guardiola had clarified that his only target was Thiago. Arsenal have surprisingly become one of the favorites to sign the mercurial striker along with Real Madrid. Chelsea are the dark horses in this battle.
One of the sources in England had reported recently that Arsene Wenger had launched a record £30m bid for Suarez which was rejected by Liverpool; it further stated that Wenger would be willing to meet the £40m asking price. The Kop fans would have been even more dismayed by this news because it would be hard for them to see their former hero terrorize their defenses in the Premier League with his obvious skill.
If he joins Arsenal or Chelsea he will turn into a villain for the people of Liverpool. It would be a complete betrayal by the 26-year old. But I just wanted to remind everyone about what he had to say when he confirmed his desire to leave:
'My reason for leaving is my family and my image, I don't feel comfortable here anymore,' he said in a television interview while on international duty with Uruguay.
'It is a difficult moment for me, my coach and my colleagues know that they [the media] didn't treat me well. In England they talk about many things and in some ways I feel uncomfortable.
'Because of the paparazzi I could not go in my garden, I could not go to the supermarket.'
'The straw that broke the camel's back was my mistake,' he added.
'I had a hard time, very hard, and the things that have been said are lies. One has limits and the family also suffers.
'I have a daughter and I do not want to hear bad things about her father.
He clearly said that he wanted to leave the Anfield club because of the media in England, which are arguably a model of hypocrisy and criticism. According to my weak geography, Arsenal lies in England and so does Chelsea, so why in the world would Suarez leave his dream club and join a bitter rival and face the same media; from whom he wants to run away.
He wants to leave England because of the media and hence, he shouldn't be joining any other club in England. He does want to stay in Liverpool but he is helpless, he respects the club and the fans alike and the fans can expect some loyalty by him. So linking him with another club in England is beyond my logic and you know Arsenal, they start out with eyeing big names and end up nowhere near them. The latest rumor that Higuain is ready to snub them must be worrying and hence, the bids for Suarez.
I can assure the fans of Liverpool that he won't be joining any other English club. However, his departure is still in the offing. The potential suitors are Real Madrid and let's consider Bayern Munich. Napoli have been touted as the dark horses too, as they begin their search to find the ideal replacement for another Uruguayan Edinson Cavani. While the departure of the Liverpool talisman is imminent, the fans of Liverpool should not be concerned about the thought of him joining an English rival.