Will Roman Abramovich fire Fernando Torres?
1.12K //
30 Nov 2012, 17:24 IST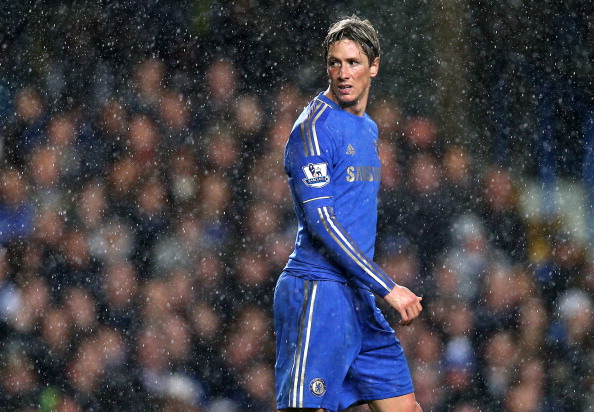 Roman Abramovich, the big spending Chelsea owner had high hopes from Fernando Torres, so he did not even think twice when he signed the Spanish striker from Liverpool for GBP 50 million, thus establishing him as the sixth most expensive player in history. But, to the disappointment of Chelsea fans, Torres has not delivered in Chelsea blue, where he has played 60 matches, scoring only 11 goals. Abramovich is someone who wants results immediately, else he takes no time to show anyone Chelsea's exit door, but he has been very patient with Torres. But for how long?
Roman has been a big fan of Fernando Torres ever since his Liverpool playing days, where he used to score goals galore and the same was expected from the former Liverpool hitman when he joined Chelsea, but Abramovich has only been disappointed with his performances. In spite of coming up with such poor performances, Roman has shown faith in the player and has always wanted the striker to play as Chelsea's goalscorer. In the recent Champions League match, he was left out by Chelsea's manager Di Matteo on the bench, which Abramovich didn't like. Hence, many see this as the most important reason for Di Matteo's sacking as well.
Abramovich has thrown the last roll of the dice by announcing Rafael Benitez as the manager for Chelsea, who has got the best out of the Spanish striker when he was playing for Liverpool. If Rafael Benitez cannot bring Fernando Torres back to form, then no one else can. Benitez has taken charge for two games so far at Chelsea, where the team has failed to score a single goal, forget Torres. Benitez has promised to work with Torres for his improvement, but he has himself said that he is not the old Fernando Torres.
But Rafa Benitez has known the player since his playing days in Spain, so he could play a pivotal role in re-igniting Torres' career, which seems to be hanging in the balance with below par performances. Torres' confidence seems to have taken a serious dip after wearing the Chelsea blue, but one has to remember that Fernendo Torres was not firing for Liverpool as well when he signed for Chelsea, so this run of form has started from the latter stages of his Liverpool career.
So, with January transfer window coming up next month, Torres has got to get himself cracking or face the consequences – the dreadful exit door. He has little time to re-ignite himself else, he will be fired from Chelsea, as they would not want to have a striker in their squad who fails to score goals on a consistent basis. The ball is now in Torres' court.