Winning the Champions League would be a dream end to Juventus spell: Andrea Pirlo
1.85K //
05 May 2015, 13:59 IST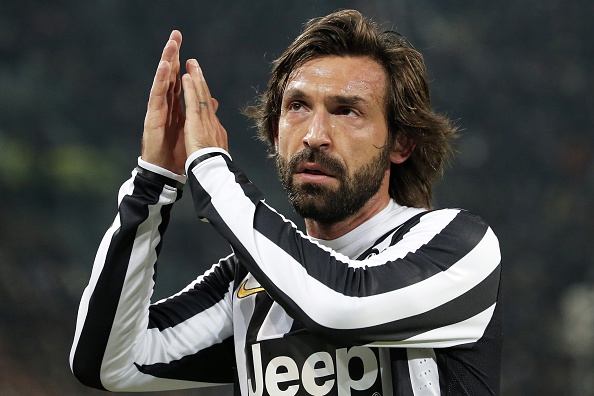 Andrea Pirlo has a year remaining on his contract with Juventus, but might be tempted to leave the Italian champions for the fourth consecutive year if they go on to clinch the Champions League title this season.
The 35-year-old joined Juventus in 2011 from Milan when many claimed that he was past his best. Needless to say, he has proven them wrong with his incredible contribution to Juventus' dominance of the Italian Serie A and the Old Lady's re-emergence in Europe.
Speaking about his decision to leave Milan, he said, "I wanted a club with important ambitions like mine and I just found the perfect one."
The Italian midfield maestro is preparing to take on Real Madrid in the Champions League semi-final first-leg. Ahead of the game, he reflects on how a Champions League triumph in Berlin wouls be the perfect way to end his dream run at Juventus.
Pirlo said, "I hope this winning cycle will end with a Champions League triumph," he said. "It would be a dream end for my spell here and a great day for everybody at the club. Yes, if we win it, I might move abroad because Juventus will be my last team in Italy."
He drew more focus on the game as he said, "We have deservedly reached the semi-finals; we can compete with any team now – it will be 50-50 against Madrid. Even if other teams have great players who are more used to playing at this level, even if they have made more expensive signings to arrive here, we have nothing to lose, especially if we play with intelligence and courage.
"We saw Atlético Madrid last year: they had not spent as much as other top clubs but still managed to reach the final and were so close to winning it. We will try to follow their example and do even better. We are not favourites but we will certainly give it a try to go as far as possible."
The Olympiastadion, Berlin is the same place where Pirlo became a World Cup winner with Italy in 2006. He will attempt to play there once again, this time for Champions League glory. This time it will be his old ally Carlo Ancelotti who will attempt to stifle him.
The former Milan player will come face to face with his former coach Carlo Ancelotti in his quest to coveted European success. "Ancelotti was like a father to me," Pirlo said. "We spent several years together. He changed my position on the pitch, we lived unforgettable moments and won so much together."
As Pirlo travels to Spain to face Real Madrid, he spoke about the time he nearly moved to the Spanish giants in 2006.
"Fabio Capello wanted me there and Milan had some problems with the Calciopoli scandal. The deal was ready, almost done, but then I decided to stay at Milan and I'm happy I did so, because then we won the Champions League that season. I have no regrets for not having played in other top leagues like La Liga or the Premier League. I'm Italian and I have played with the three top clubs in the country, I'm more than happy with my career."
Nonetheless, Pirlo has the utmost regard for Real Madrid, who he calls the "most important club in the world".
The man fans call Il Professore knows well the task that lies ahead of him. "I hope to have some space against Madrid, some freedom," Pirlo said. "But it's not that important. I have played for years with a man marking me closely for the entire game and I have always done well anyway. I'm used to it."
Real Madrid will be without key midfielder Luka Modric but Pirlo believes they can cope without him. He said, "Madrid have several players who can do this role, even from other positions, like Kroos and Isco for example. And then there are more attacking players, like James Rodríguez, who move deeper and sacrifice themselves for the good of the team. This is the most important factor of all. And that's why I love players like Iniesta and Xavi, who have great talent but always put the team first."
Perhaps, for Juventus it will be business as usual against the Galacticos. As the Juventus fans proudly wear on their t-shirts – "Keep Calm and pass it to Pirlo".