World Cup 2018: Predicting the winners from each Round of 16 clash
663 //
30 Jun 2018, 00:27 IST
FIFA World Cup 2018 is off to a flying start! The group stage has finally come to an end, and to term it 'thrilling' will be sort of an understatement. Needless to say, the tournament has been chock-full of upsets and shockers with a number of red-hot favorites failing to step up to the plate.
The script of the initial episode could not have been any better. But the real competition is yet to begin. After two thoroughly entertaining weeks, we are finally entering into the knockout stages with only 16 out of 32 teams left in the tournament.
Of course, the biggest thunderbolt is the absence of the defending World Cup champions - Germany. Die Mannschaft crashed out of the World Cup after their appalling 2-0 loss to South Korea in their third and final World Cup 2018 encounter.
Also Read: World Cup 2018: 3 reasons why Germany crashed out
Here are the teams that have managed to qualify for the Round of 16:
Uruguay (winners of Group A)
Russia (runners-up in Group A)
Spain (winners of Group B)
Portugal (runners-up in Group B)
France (winners of Group C)
Denmark (runners-up in Group C)
Croatia (winners of Group D)
Argentina (runners-up in Group D)
Brazil (winners in Group E)
Switzerland (runners-up in Group E)
Sweden (winners in Group F)
Mexico (runners-up in Group F)
Belgium (winners in Group G)
England (runners-up in Group G)
Colombia (winners in Group H)
Japan (runners-up in Group H)
Having said that, we take a look-see at each upcoming fixture and predict the winners of each match.
---
#1 France vs Argentina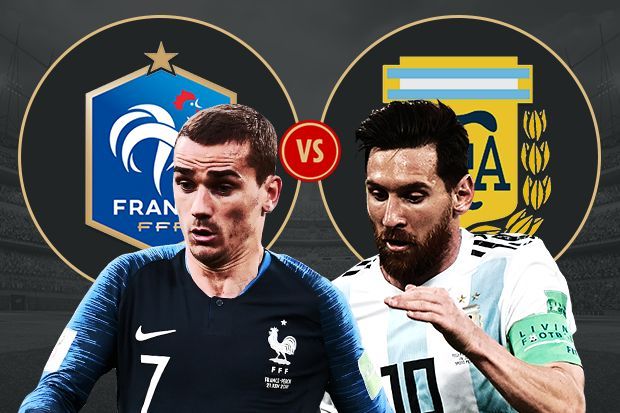 The clash between France and Argentina will be the first blockbuster knockout tie of the World Cup which will take place on Saturday.
Unlike many other title favorites, France did not face any major hurdle in passing the group stage as they finished first in Group C ahead of the likes of Denmark, Peru and Australia. Out of the 3 matches, Les Bleus prevailed in two and ended their fixture against Denmark in a scoreless tie.
On the contrary, Argentina had to overcome many stumbling blocks on their journey. La Albiceleste opened their World Cup campaign in a majorly unpromising fashion as Iceland pulled off a 1-1 draw against them.
However, things were expected to pick up, but a 3-0 drubbing at the hands of Croatia virtually killed their hopes. All the same, they secured a last-minute progression courtesy of Nigeria's win against Iceland and Rojo's winner against Nigeria.
It goes without saying that the clash is expected to be a cliff-hanging contest as both the sides are important contenders. Nevertheless, France will in all likelihood outclass Jorge Sampaoli's side if the lineups and recent performances are anything to go by.
P.S - A sincere apology to all Lionel Messi fans.