Bayern Munich midfielder Xabi Alonso names his dream Champions League XI
88.51K //
14 Feb 2015, 17:03 IST
The former Real Sociedad, Liverpool and Real Madrid midfielder has already established himself as one of the legends of this game still providing exceptional control in midfield at the age of 35.
Speaking to the Daily Mail, Alonso was asked to pick his all-time favourite Champions League XI, and it is a pretty strong one too with the perfect balance of attack and defence.
Among the surprise exclusions, his former teammate at Real Madrid, Iker Casillas has failed to find his place in Alonso's pick of players as he opted for his current teammate at Bayern Munich, Manuel Neuer ahead of his Spanish teammate.
Defence
Manuel Neuer
"I have played with some fantastic goalkeepers, but he is the best. It isn't just the ability he has to make saves, but how good he is outfield and the fantastic composure that he always shows on the ball."
Philipp Lahm
"Such a great player for Bayern, his leadership and qualities have been missed while he has been injured. Hopefully we will have him back for some important matches before the end of the season. He is comfortably one of the top five defenders of the last 10 years."
Sergio Ramos
"When Sergio is mentally on the top of his game, then I think he is the best there is. He is a leader, he gives everything, and as a player in midfield he is the sort of defender that makes you feel very comfortable being behind you."
Carles Puyol
"So important for Spain's success at the Euros in 2008 and then was even better when we won the World Cup in 2010. So dependable at the back, and then scored that winning goal against Germany in the semi-final."
David Alaba
"One of those players who I think does not get the recognition outside of Germany and Austria he deserves. Maybe the most complete full-back in the world who can attack and defend brilliantly. When I joined Bayern it was him and Neuer who impressed me the most."
---
Midfield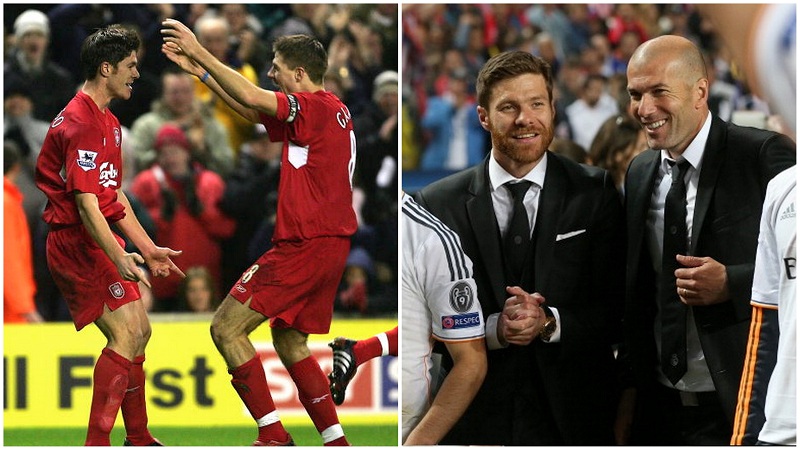 Steven Gerrard
"He is a great friend and has been a big influence on my life. As a player it is about so much more than his obvious ability. It's his behaviour, his leadership, the values that he stands for and what he represents as a captain."
Xavi
"Such an intelligent player, and proof that you don't have to cover 100 miles to be effective. So much of Spain's success was because we played with so many midfield players, and Xavi was at the centre of everything."
Paul Scholes
"In Spain you would not believe how well respected he is by professionals and journalists. Maybe because he was quiet off the field he never got the right praise in England because he likes to keep a low profile. Technically he could have played in any league in the world."
Zinedine Zidane
"I played against him when he was at Madrid and also against France, then of course he was part of the staff when I was playing for Real. At his peak he was on a different level to anybody, he made the most difficult of things look easy."
---
Attack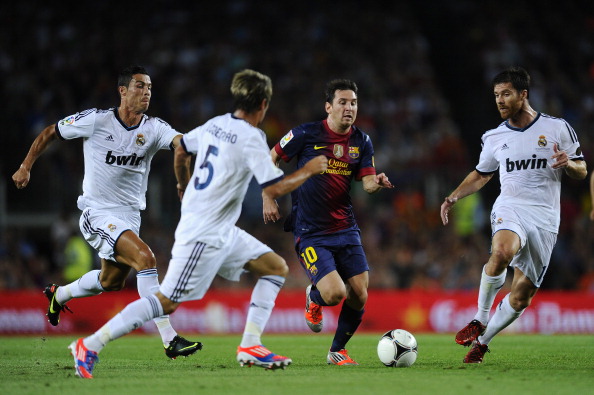 Cristiano Ronaldo
"If you looked at his goalscoring record for Real Madrid and you hadn't witnessed it yourself, then you just wouldn't believe that it is possible. I have been privileged to play with some amazing players, but he is the best."
Lionel Messi
"To have two players like Messi and Ronaldo in the same era is pretty rare. The individual brilliance that they are capable of sets them apart. It is no surprise that they have won so many Ballons d'Or between them."
---
Related video: How many of you remember his half way line goal against Newcastle?