Yaya Toure to leave Manchester City?
892 //
20 Mar 2013, 13:58 IST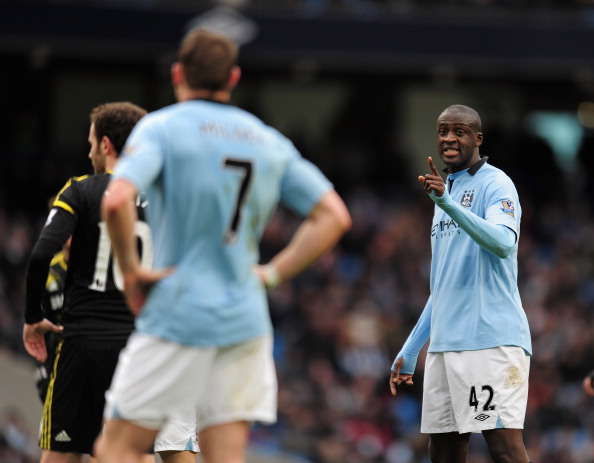 Manchester City have been informed by Yaya Toure's agent that the Ivory Coast midfielder will leave the club if he is not offered a new deal by the end of the week.
Toure has been talks with the club over a new deal and hopes to settle the issue during the upcoming international break.
Dimitri Seluk, who is Yaya's agent has claimed that the Ivory international is interested in leaving Manchester City.
"If he signs a contract in the next three or four days, okay. If not, we will not wait any longer and will start negotiations with different clubs," said Seluk.
Seluk went on to say, "I do not feel he will stay at City. This is not about money. He wants to leave because of many reasons. He is one of the best players at Manchester City but does not feel the respect of the staff. Only Roberto Mancini respects Yaya." 
He insists that his client, who currently earns £220,000 a week, is not looking for a pay rise.
The 29 year old is currently on international duty for the World Cup qualifier against Gambia, and is demanding the 'small details' of his new contract be ironed out.
Seluk concluded by saying, "It's not normal to have negotiations for six months about a contract. They have been talking about small details all this time. Maybe if the owner speaks to Yaya, maybe he doesn't know the details."
Source- ESPN