Fortnite Chapter 4 is here. This means that the title now has a new island, a fresh Battle Pass, and more. Given that it is very early in the season, earning XP is very important since the Battle Pass rewards are out there waiting to be claimed. Fortunately, a new glitch has been discovered that boosts the acquisition of experience points.
Challenges are the best method of getting XP, but they don't do enough. That's where XP glitches come into play. These usually involve Creative maps or exploits, but this new one is different. It also awards much more XP than any Creative bug typically does.
Thanks to the new discovery, players can earn up to two billion XP, which will go quite a long way toward unlocking Battle Pass rewards in Fortnite Chapter 4 Season 1. Here's how to use it to your advantage.
---
Fortnite's latest glitch grants unbelievable amount of XP
This XP glitch was publicized by FNBRIntel on Twitter. It requires a Discord account to work, so you will need to have one. You can also try getting access to a profile that can be linked to your Epic Games account.
The first step to making this glitch work is joining a particular group. This can be done using this link: https://discord.com/invite/AKbot. When prompted, accept the invite.
Subsequently, access the 'announcements' channel, which can be found on the panel to the right. Then, send a message to the "AK" bot after clicking the "@ak" text. The message you want to send is: ".login."
Eventually, you will receive a response with a prompt to log in to your Epic Games account. After that, you will need to follow the instructions the bot gives you. You'll need to click a new link, where a code will be given to you. Copy this code; keep in mind that it will only be active for 30 seconds. You can reload the page for a new code if necessary. Head back to the Discord tab where you sent the ".login" text and click the button that asks you to submit a code.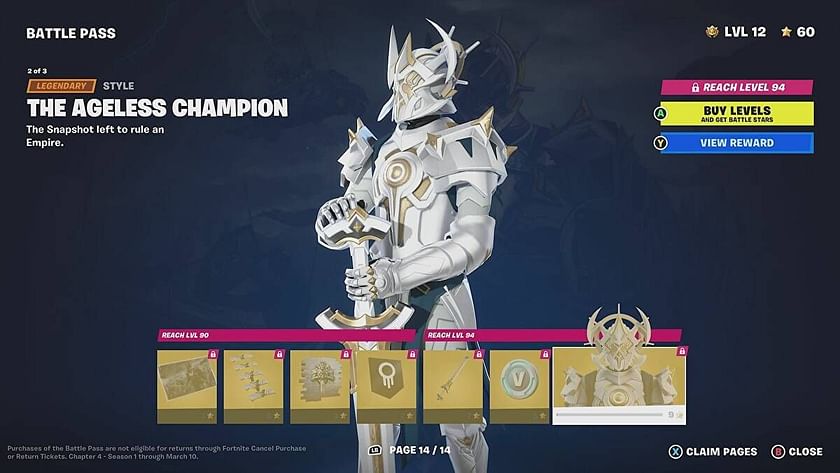 After that, follow the instructions and do what the bot suggests. It will ask for the /supercharged code, which will activate supercharged Fortnite XP on the Epic Games account that was logged in to previously.
The bot may send a message saying you have XP to spend. Do so, and then your Epic Games account color should turn back to purple, which signifies normal XP acquisition.
After that happens, simply use the supercharged command again, and it should restart the supercharged activity and begin granting a ton of Fortnite Chapter 4 Season 1 XP.
Keep in mind that this is a glitch, which means Epic Games doesn't like it. It may get patched or not work every time. This is not a foolproof way to get XP, the only ones that are offered directly by Epic.
Edited by Soumyadyuti Ghosh