With each new season of Fortnite comes a new method for players to harvest XP and level up their Battle Pass faster. Loopers can't wait to show off their high account levels as the new season begins by quickly completing the Battle Pass and unlocking all available cosmetics.
Players may only legitimately level up and get XP by completing quests. However, since Chapter 3, the community has been discussing and making Creative XP maps.
Fortnite players are known to randomly enter custom-made maps and use the island's secret "AFK XP" button to rack up unlimited amounts of XP without ever playing. Epic Games strongly advises its player base against using any vulnerabilities to obtain a gameplay edge, as there is no validity behind such an approach.
Since the start of the current season, players have been grinding for long hours on these XP maps to level up more quickly. A new XP glitch map has been discovered in Fortnite Chapter 4 Season 2, which may provide up to 500,000 XP to players.
---
The latest XP Glitch map grants players up to 500,000 XP in Fortnite Chapter 4 Season 2
Popular glitcher GKI has released a new glitch map for Fortnite Creative that demonstrates a way for players to get XP while away from their computers. Like his previous XP maps, this one requires users to input a Creative island code before they can begin playing.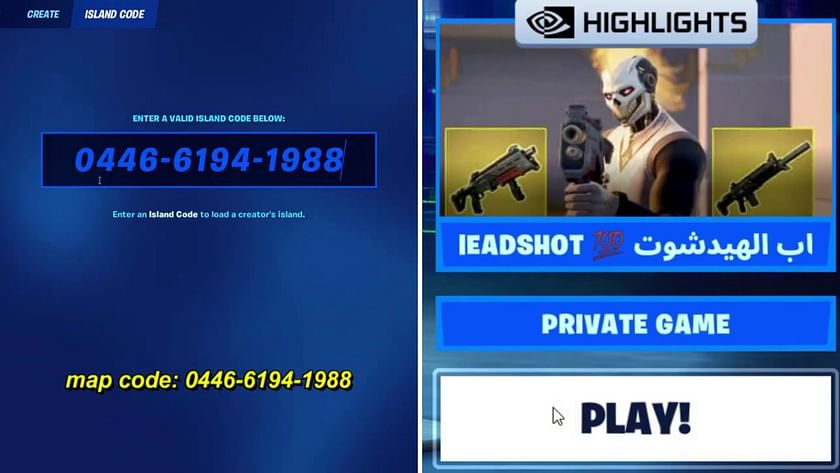 To begin with the glitch, players must input the code 0446-6194-1988 on the Island Code page while selecting the game modes. After the map screen opens, click on play. Then in the main lobby, go to a private game and hit the play button to jump into the Creative island.
When you first spawn, select Start Game to enter the main room. Once there, continue towards the Matchmaking Screens and direct your attention to the area above them to locate the two concealed buttons. If you see one that reads "Infinite XP," select it first; doing so will immediately begin awarding you AFK XP.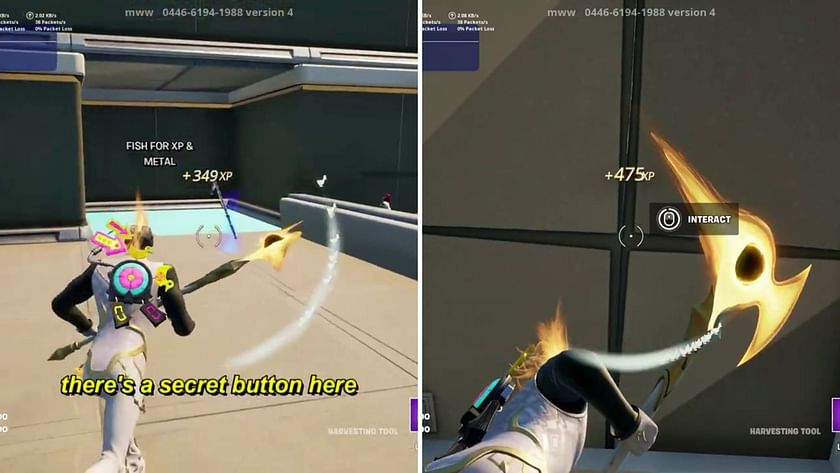 After engaging with the second one, you'll be brought to the XP Shop. While inside, head to the section labeled "Fish for XP & Metal." Once there, look right above the water for a secret interact button.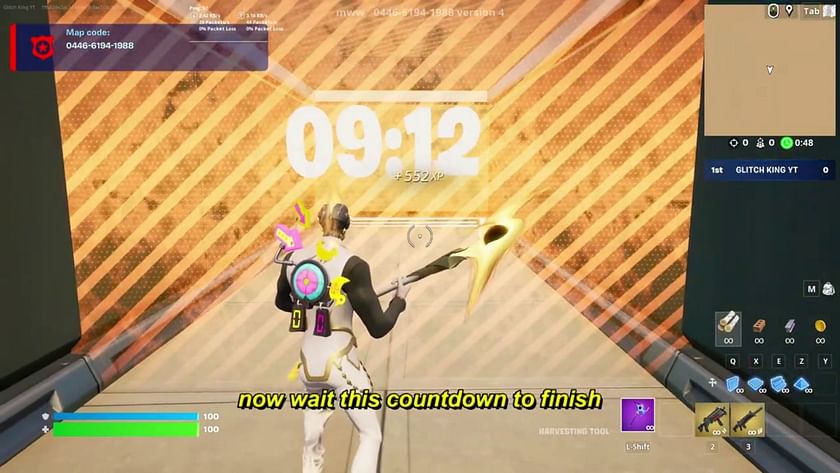 Use it to enter a secret room housing a 10-minute countdown screen and two hidden buttons. After the timer expires, press either of the two buttons.
After using it, you'll be teleported back to the area with the two matchmaking panels and have a significant amount of your Fortnite XP boosted. Afterward, return to the XP shop, where you initially activated the hidden button above the fishing area.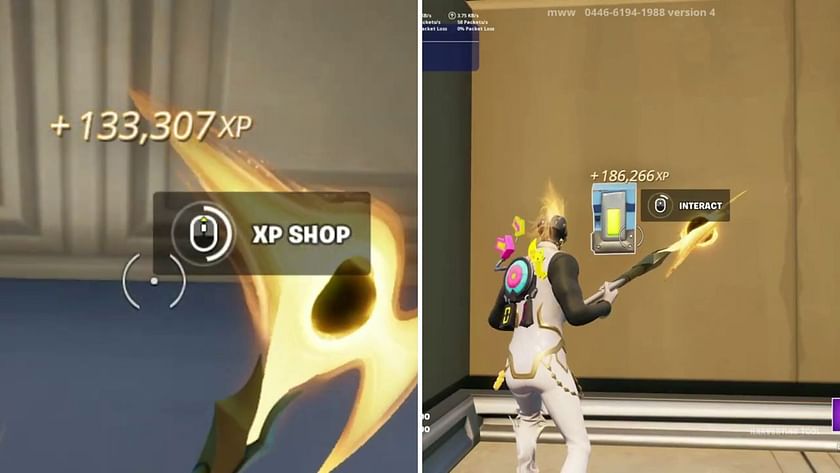 When you return to the hidden room, use the second button to increase your XP even further. While in the XP Store, engage in activities such as fishing or killing chickens to earn more XP, or continue to jump in the Bouncers area while away from your computer to continue farming XP.
---
Players who adhere to the instructions above can earn up to 500,000 XP from the map. They can take advantage of this bug to quickly advance through the ranks of their Battle Pass in Fortnite. Epic has strict anti-cheating policies in Fortnite, and using such loopholes might get your account banned or deleted.
However, as the number of hackers and cheats in Fortnite continues to rise, Epic is actively striving to improve its anti-cheat technology and bar potential hackers who create an unfair playing field.