A new leak has surfaced that may provide insight into Fortnite Chapter 4 Season 2's theme. The season is still a few weeks away, but what it will potentially look like is beginning to take shape.
The latest leak suggests a theme possibly relating to spring. Popular leaker HYPEX discovered the info and went on to discuss it via their Twitter handle.
HYPEX tweeted:
"SEASON 2 INFO: There's an upcoming Season 2 location called 'Throne Rome' but with other info as of now except the fact that it has quests tied to it. And there's an upcoming 'Spring' challenges set which could also be timed with Season 2's release."
Given that Chapter 4 Season 2 will begin right around spring, and its entirety will likely last during that season (at least in the Northern Hemisphere), a spring theme makes a lot of sense.
Spring is about rebirth and renewal, so that could play a role in the storyline as well. The island has just undergone a rebirth of sorts as it is entirely new, allowing it to flow directly from Season 1 into Season 2 with relative ease.
HYPEX also mentioned a Throne Room location, which likely hints at an upcoming boss or at least part of the storyline. Chapter 4 Season 1 has been exceptionally medieval, so the throne room seems like a sound extension of that idea.
Based on those two leaks, in all probability, Season 2 won't be a massive departure from its predecessor. Chapter 4 Season 1 completely reinvented the game, but Season 2 will likely just continue with the vibe its previous season had.
Epic Games hardly misses an opportunity to do novel things, and a seasonal change (both in-game and IRL) is the perfect time. Depending on what happens with the conclusion of Season 1, there could potentially be many changes.
As always, this information is based on leaks. Despite the reliable nature of the leaker who presented them, as of this writing, they cannot be treated as facts. There's a good likelihood that these end up coming true, but until they do or until Epic Games confirms any of it, this information has to be deemed speculative at best.
---
When does Fortnite Chapter 4 Season 2 arrive?
Fortnite Chapter 4 Season 1 arrived in December, so it's not all that old. Nevertheless, the game continues to march forward, and Chapter 4 Season 2 is its next stop. The current tentative date set for that is March 10.
Be that as it may, that can change, as Epic has been known to push things back if needed.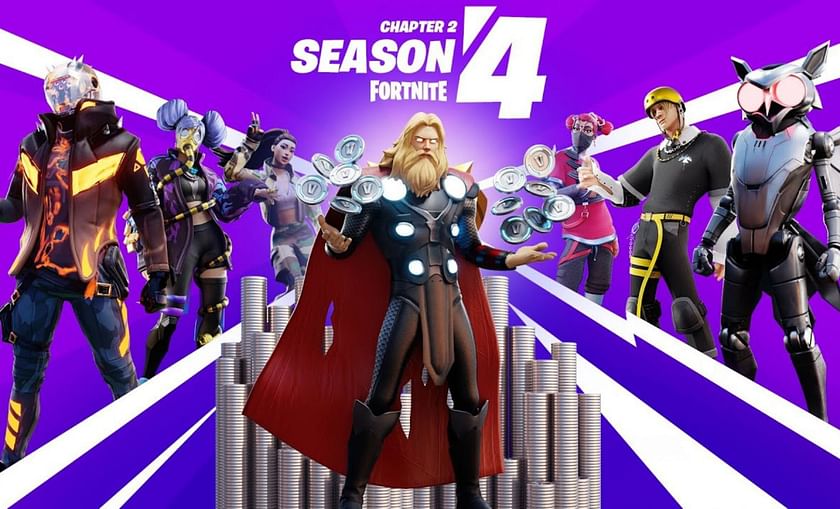 As it stands, the end of Season 1 will likely be March 9, and the following day will see the update and the new season.
For what it's worth, the first day of spring comes just 11 days after the tentative release date for Fortnite Chapter 4 Season 2, so the thematic leaks seem sensible.
The Battle Bus is heading into Fortnite Chapter 4 Season 4 soon! Check out the final Fortnite item shop today!
Edited by Ritoban "Veloxi" Paul