Fortnite Chapter 4 Season 3 is just around the corner, with the game's developer Epic Games adding the finishing touches to the new season and releasing it in early June. If everything goes according to plan, the next season of the popular online game should be out on June 9. In the meanwhile, a teaser for the season has been released, seemingly confirming previous leaks regarding the season's theme.
A few weeks ago, some Fortnite leakers revealed that the upcoming season would feature a tropical vibe with additions like a volcano and jungle on the new map. While the authenticity of these leaks is still uncertain, they are likely related to this theme, as hinted in the teaser.
Besides map changes, Fortnite Chapter 4 Season 3 will bring a new Battle Pass and possibly new gameplay features. Unfortunately, it doesn't look like Epic will release a live event leading up to it.

---
Fortnite Chapter 4 Season 3 will have a tropical theme, new teaser suggests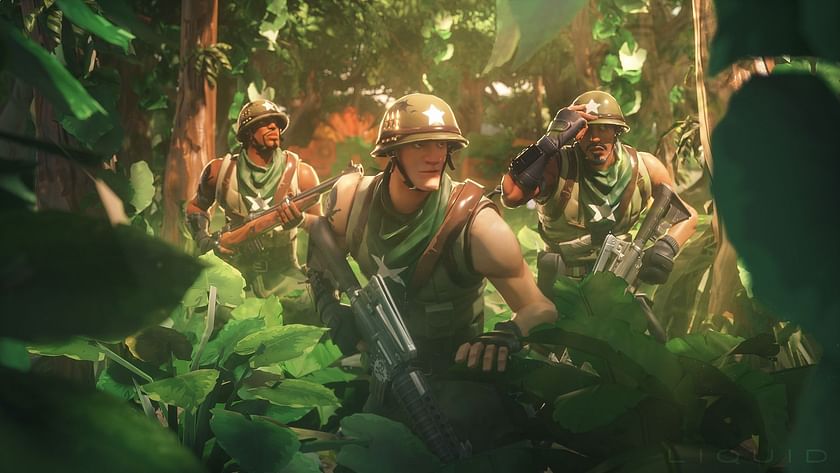 With Fortnite Chapter 4 Season 3 around the corner, players wonder what Epic Games has prepared for them this time. However, it appears that the leaks regarding the theme of the season were legitimate.
The first teaser for the new season shows bright colors, matching the tropical theme leaks. The teaser was posted by Hypex, one of the most reputable Fortnite leakers, well-known for posting accurate information and leaks.
The next Fortnite season won't be the first with a volcano or a jungle. However, releasing a tropic theme makes a lot of sense due to the summer. Epic has released several summer events in the past, and Fortnite Chapter 4 Season 3 will likely have one as well.
With the next Fortnite season just around the corner, more leaks are expected to surface. Moreover, Epic Games may also announce some changes before the season is out.
Edited by Dinesh Renthlei