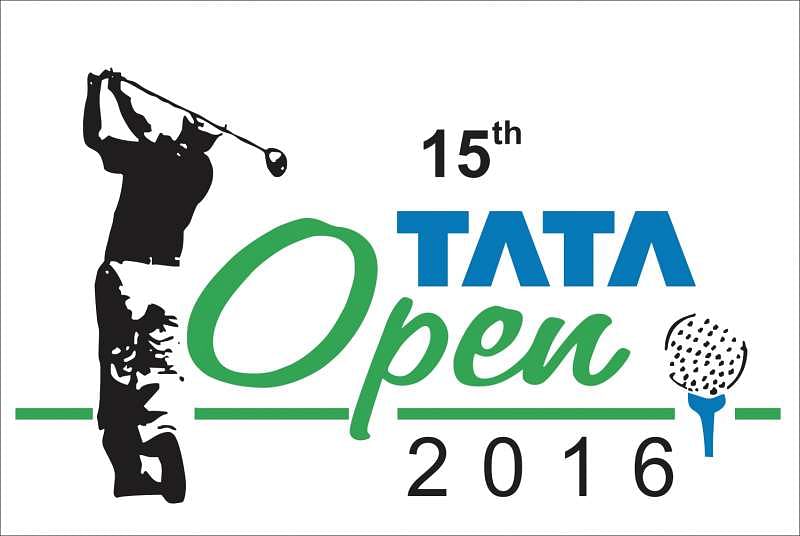 Shubhankar Sharma led from start to finish and posted a third win of the season on the PGTI at Golmuri Golf course in Jamshedpur on Sunday. The 20 year old golfer held off a late challenge from Rashid Khan and won the 15th TATA Open in an emphatic manner.
He shot a final round of 4 under-67 to take his tournament tally to 20 under par-264 and finished a shot ahead of Rashid Khan who shot 6 under-65 at the crucial penultimate tournament ahead of the Mcleod Russel Tour championship where the Rolex rankings will be decided.
Shubhankar took home the winner's pay cheque of Rs. 11, 25, 000 and in the process, moved up from fourth to first in the Rolex rankings/order of merit. Heading into the final event of the season, Shubhankar has accumulated Rs 36, 50, 348 in season earnings and has stolen a march of Rs. 2, 50, 000 over the second placed - Shamim Khan of Delhi. Shamim enjoyed a good week at Golmuri and finished in a tie for third along with Bangladeh's Md Zamal Hosain Mollah at 16 under par-268 for the event.
Shubhankar showed some signs of nerves at the start of his round as he failed to get up and down for a par after he missed the green in regulation play on his first hole of the day. However, he came back strongly with birdies on th 2nd and 4th holes to get in red numbers for the day and get his title push back on track. He made an up and down from the bunker on the driveable par 4 – fourth hole.
He did not surender the lead the entire day and continued to make birdies on the 7th, 12th and 13th holes to keep a charging Rasid Khan at bay. He was particularly happy with how he played down the home stretch and how he managed himself over the course of his round to get himslef the W at the end of the day.
Also Read: PGTI Report: Saturday in Jamshedpur at the 15th TATA Open
Speaking in his tournament winning post-round interview, a delighted Shubhankar said, " It was a perfect week and I'm very happy to have got the job done today. This win is quite satisfying as I feel I wasn't at my best in the last two rounds. I wasn't hitting it well at the range this morning. So that was at the back of my mind when I started my round."
"It was a nervy start with a bogey on the 1st and I then hit the pole with my tee shot on the third due to which I had to take a re-shot but I am happy with how I dealt with the situation; how I managed myself over the course of my round, especially the last 4 holes. I made some crucial two-putts through the day and my speed control was outstanding."
"I relished the experience of playing at the Golmuri Golf Course this week. The layout is great and the course provides a tough challenge even to the professionals. It's definitely one of the leading championship courses in the eastern region of the country."
"Winning was the top priority and unlike other sports, it is not so easy to win in Golf. You can consistently play well and finish in the top-5 in a few events in a row and not win. I am happy to have taken that extra step of winning in this tournament and to do it 3 times in a season is fabulous. I am very happy with my year and to win 3 times in any season is always a great season."
"I know I am close to winning the Rolex rankings which is my top priority but even though I have an edge going into the last event, I will have to play my best Golf to win next week and take home the Rolex rankings title. Whoever wins next week will win the Rolex rankings, it is as simple an equation as that and I cannot relax yet as I have a target to meet next week."
Also Read: What's in the Bag: Shubhanakr Sharma at the TATA Open
"During my round today, I kept at it and was not really looking at the leaderboard and was only keeping track of my playing partners. I identified a few key holes that I wanted to birdie and was happy that I birdied 12 & 13, if I could have birdied 10 &11 it would have been even better but anyway. I saw Rashid was on 19 under on the 15th green and I told myself that I will maybe need 2 more birdies to win it."
"I was happy that I played the last 4-5 holes well and hit all the greens in regulation to give myself birdie looks. I am very happy with how I played this week and will try and build on this performance next week."
---
Rashid Khan (69-65-66-65) did not finish second without a fight. He birdied three holes in a row on the 12th, 13th and 14th holes to move within 1 shot of Shubhankar. With the par-5 16th presenting a good birdie opportunity all week, he looked like he was going to even things up and take it to extra holes. He however bogeyed the 16th and fell two shots off the pace and despite a birdie on the 17th hole, he came up short by one stroke.
Rashid made seven birdies and played solid Golf enroute to his second placed finish, a finish which also moves him up two spots from 6th to 4th on the Rolex rankings. Speaking after the round, Rashid said, "I am happy to have given Shubhanakar a fight today. I started my round well with a few birdies but felt that I stagnated a bit around the turn. I knew Shubhankar was playing well and I needed to make a few birdies to get close."
"My wrist is still troublesome and I happy that I strung together four good rounds despite that. Next week, I want to build on my solid Golf and keep playing well tee to green. I putted really well this week and I hope to do the same in Calcutta."
Also Read: Tour Report: Round 2 at the TATA Open
"I have won the order of merit before and to win it again would be special, it would give me a launchpad for a good 2017 and I hope I can do that. Golmuri was a special venue this week and the course management did a geat job to have the course playing the way it did. It was a true test for the Golfers and I wish to return next year and play in this great event."
---
Shamim Khan (66) finished tied - third at 16-under-268 along with Md Zamal Hossain Mollah (69). Shamim, as a result, conceded his lead in the Rolex rankings and slipped to second place with his season's earnings standing at Rs. 33, 96, 458.
The three players bunched in joint fifth at 15-under-269 were: Chandigarh's Abhijit Singh Chadha, Bengaluru's Khalin Joshi and Samarth Dwivedi of Greater Noida. Khalin slipped from second to third place in the Rolex rankings.
The season-ending Mcleod Russel Tour championship starts on the 22nd Dec where the top 50 players on the Rolex rankings will compete against the likes of SSP Chawrasia, Jeev Milkha Singh, Arjun Atwal and Jyoti Randhawa.
Also Read: Tour Insider: In talks with the leading candidate for the PGTI Emerging player of the year award, Veer Ahlawat
Final scores after Round 4 (72 holes):
264: Shubhankar Sharma (64-63-70-67)265: Rashid Khan (69-65-66-65)268: Shamim Khan (68-68-66-66), Md Zamal Hossain Mollah (67-63-69-69)269: Khalin Joshi, Smarth Dwivedi, Abhijit Singh Chadha
---