Simone Biles is all set to compete in the 2023 World Artistic Gymnastics Championships, which will be held from September 30 to October 8 at Antwerp in Belgium. Biles' husband, Jonathan Owens, expressed his support towards her ahead of the competition.
Biles and Owens have always been supportive of each other and have never been shy to express their affection openly. Right from Biles flying to Wisconsin from Houston to cheer on her husband to Owens joyfully celebrating Biles' victory at her first championship after a two-year hiatus, the couple have been each other's biggest support.
At the 2023 U.S. Women's World Team Selection Event, a two-day competition, Simone Biles secured the highest All-Around score. Thus, she secured her spot to compete at the 2023 World Artistic Gymnastics Championships in Antwerp, Belgium.
Jonathan Owens passionately took to social media to express his support for his wife.
"Next stop Belgium," he wrote.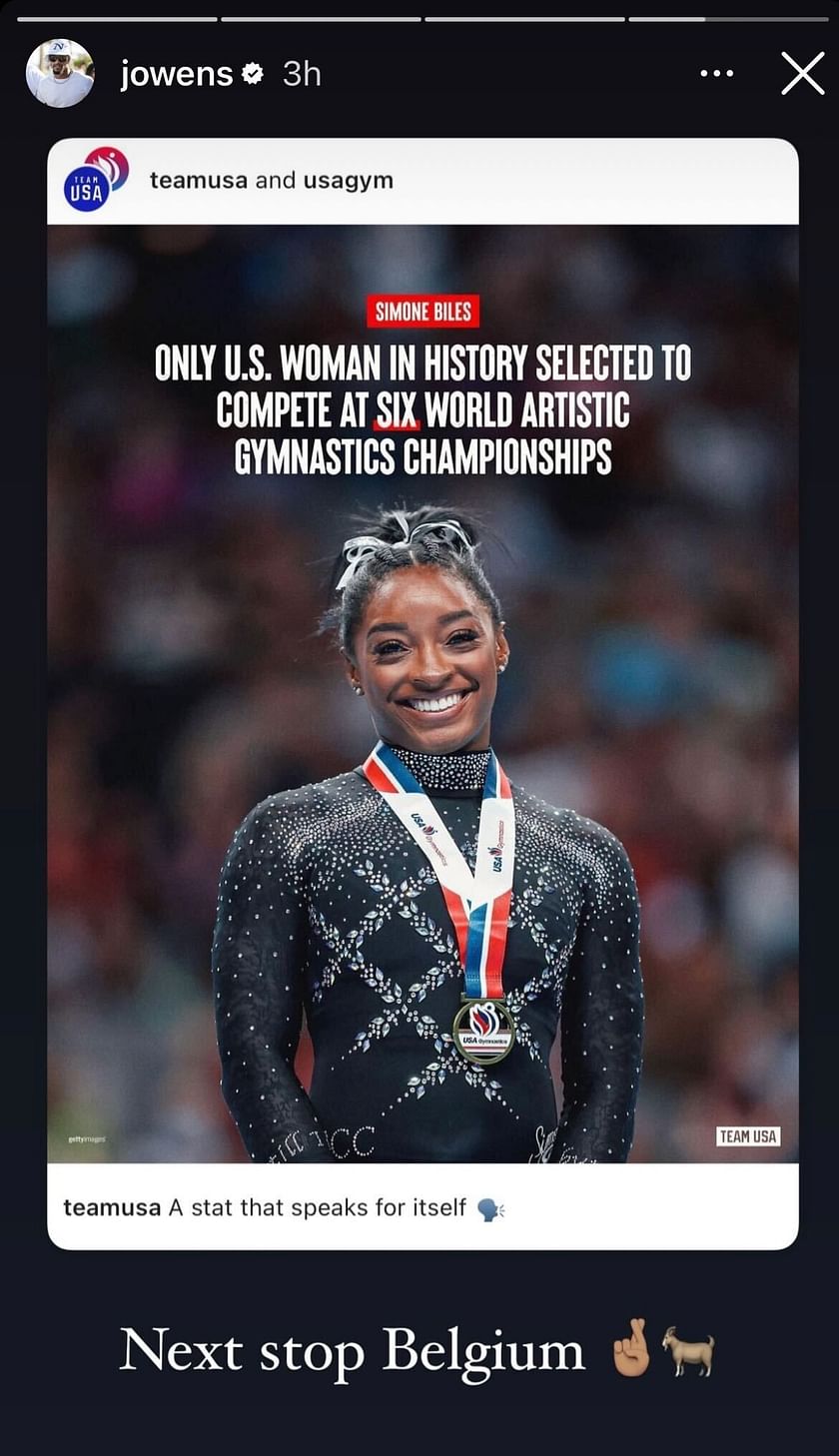 At the 2023 U.S. Women's World Team Selection, Biles made a comeback by executing the Yurchenko double spike on Vault, despite facing challenges on the Uneven Bars and Balance Beam. She scored an impressive total of 55.700 in the all-around event.
Simone Biles last competed in Antwerp at the 2013 World Artistic Gymnastics Championships, when she was 16 years old. She won two gold medals, including the All-Around title with an astonishing score of 60.216 and dominance in Floor Exercise.
Biles' qualification makes her the only U.S. woman in history selected to compete at six World Artistic Gymnastics Championships.
---
Who is Simone Biles' husband?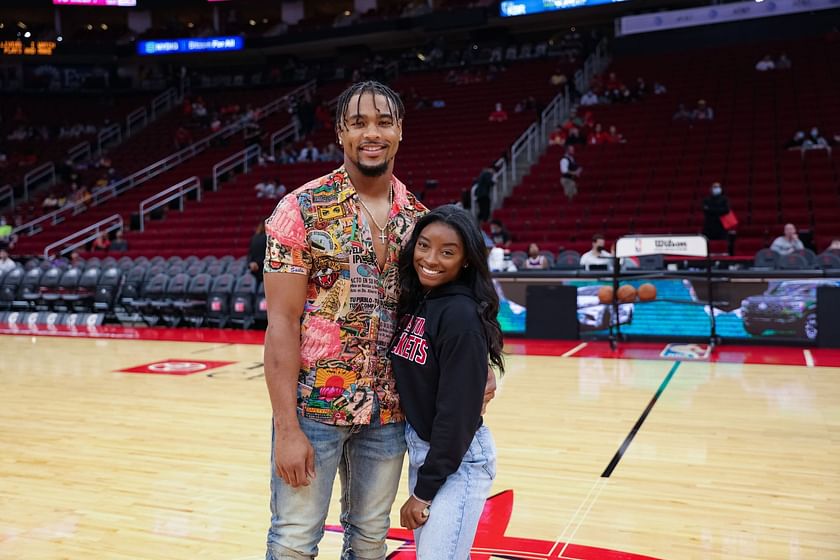 Simone Biles married her long-time boyfriend on April 22, 2023. The couple met through the Raya App after the 2020 Tokyo Olympics when Biles came across Jonathan Owens' profile by accident. The couple started dating in March 2020, only to go public in August 2020. They got engaged in February 2022.
Owens is an American Football player who plays as a strong safety for the Green Bay Packers in the NFL. He signed for the Packers on May 12, 2023. As of now, Owens has played for three teams in the NFL.
The 28-year-old joined the Amazon Cardinals in 2018 but was waived on August 31, 2019, after he spent the entire season as an injured reserve due to his knee injury.
In September 2019, Owens signed with the Houston Texans in the practice squad to secure a deal in December 2021 for the 2022 season. As of now, he has an active roaster for the Packers.