Simone Biles recently shared a behind-the-scenes video of herself and her teammate Zoe Miller from the US Women's Team Selection Event 2023. Biles posted a 'Get Ready With Me' video in which she showed her fans how she did her makeup for the event and also her thoughts about possibly making it to Antwerp after 10 years.
After a two-year break to look after her mental health, Simone Biles has made a strong comeback this year. The gymnast achieved gold medals in the 2023 US Classic and US Gymnastics Championships. Moreover, she has now made it to the US women's team that will be competing at the 2023 World Gymnastics Championships in Antwerp, Belgium, from September 30 to October 8.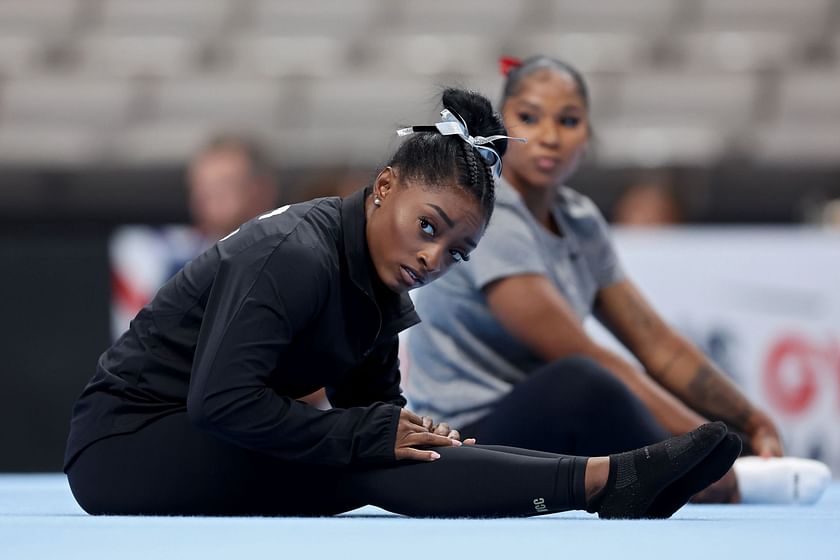 At the selection event, Biles made it to the final team with 55.700 points. Soon after, the 26-year-old posted a BTS video on her X (formerly known as Twitter ) page as she can be seen getting ready for the event.
In the clip, the gymnast says that before the final event, she practiced in the morning and then took a two-hour nap. Biles further shared that she wanted to wear her leotard from 2013 but could not, as the attire contained the logo of a brand that does not sponsor her anymore. Therefore, she decided to wear her 2019 leotard.
While doing her makeup in the video, Biles said that she was most nervous about her floor routine as it involved immense endurance. Furthermore, the seven-time Olympic medallist remarked that she has participated in five world championships in her career — in 2013, 2014, 2015, 2018, and 2019. Listening to her, Miller prompts in the video:
"So I've been on zero."
Biles realized that if she made it to the women's team for the world championship, she would be competing in Antwerp after 2013. She said in the video:
"So my very first world championship was in Antwerp in 2013. If I make this team, I'll be going back to Antwerp 10 years later. Full circle moment."
---
Simone Biles' first World Artistic Gymnastics Championships 2013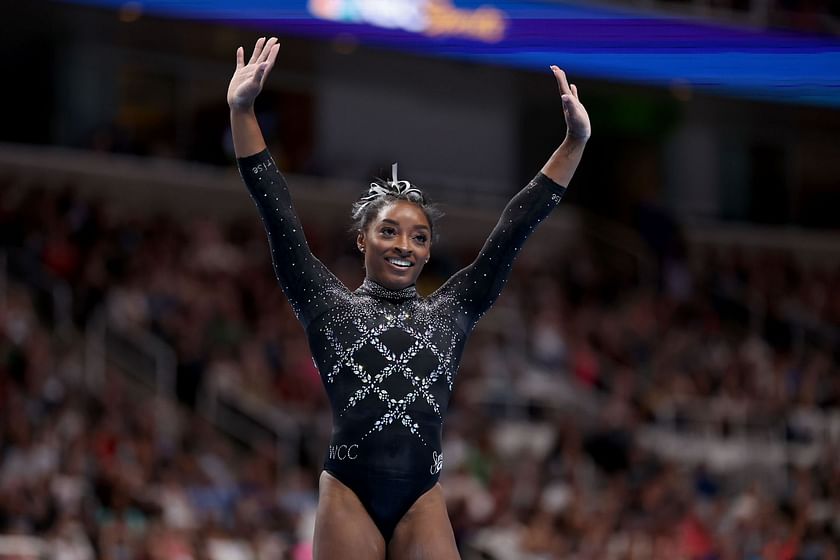 Simone Biles was just 16 years old when she competed in her first-ever World Gymnastics Championship. In her debut, she became the first American gymnast to qualify for the all-around and all four event finals since Shannon Miller in 1991.
Moreover, in the event finals, she won the gold medals in the all-around and floor exercise. Biles won a silver medal in the vault and a bronze medal in the balance beam.
That year, Biles became the seventh American woman and the first African-American to win the world all-around title.
In 2023, Biles will become the first woman to represent the United States at six Artistic Gymnastics World Championships.