For Simone Biles, the 25-time World Championship medallist, life currently may look sweet as sugar, but her journey has been one of the hardest. At the tender age of three, she was under the ordeal of foster care.
Biles recently posted an ad video describing her early life in foster care and getting adopted. One fan wrote in response:
"Yes, be the voice for the voiceless # former foster youth"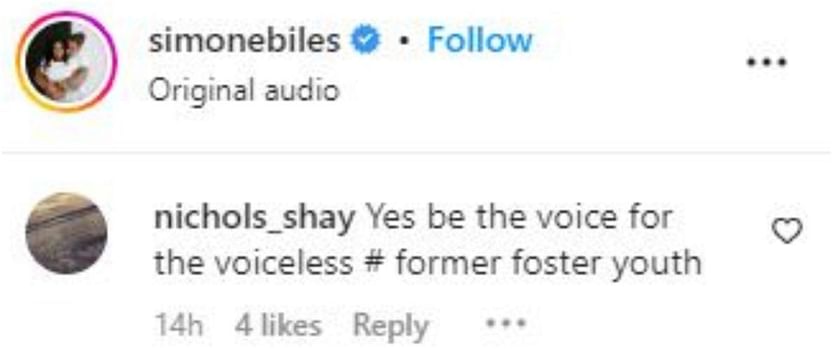 In her most recent Instagram post, Simone Biles was seen addressing children in foster homes for an ad video. Fans were happy to see her and posted several comments full of admiration.
One fan wrote:
"Former foster kid here"
This fan seems to be a foster kid who appreciates Simone Biles for working for them:
"you're work towards foster kids will help us thrive"
This fan wrote:
"Former orphan and foster kid here, Love you Simone!"
Simone Biles is truly inspirational and her fans think the same:
"You're an inspiration!!"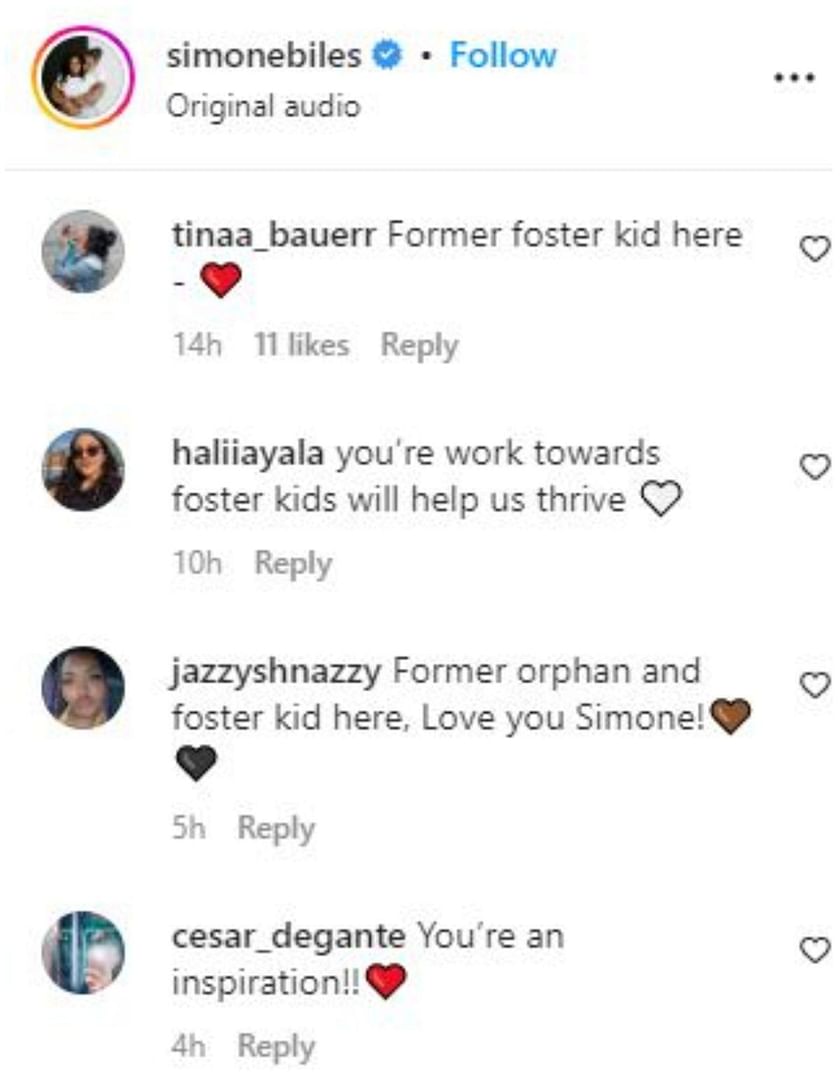 Biles is a special gymnast and her journey has been inspiring. This fan wrote something similar to this:
"I like you, Simone Biles! You're special for so many reasons other than you being the best gymnast who has ever competed!"
These fans say they did not know Simone Biles was a foster kid once:
"i didn't know you were in foster care. i am too"
"Idk you were a foster kid. Very big of you Simone *hugs*"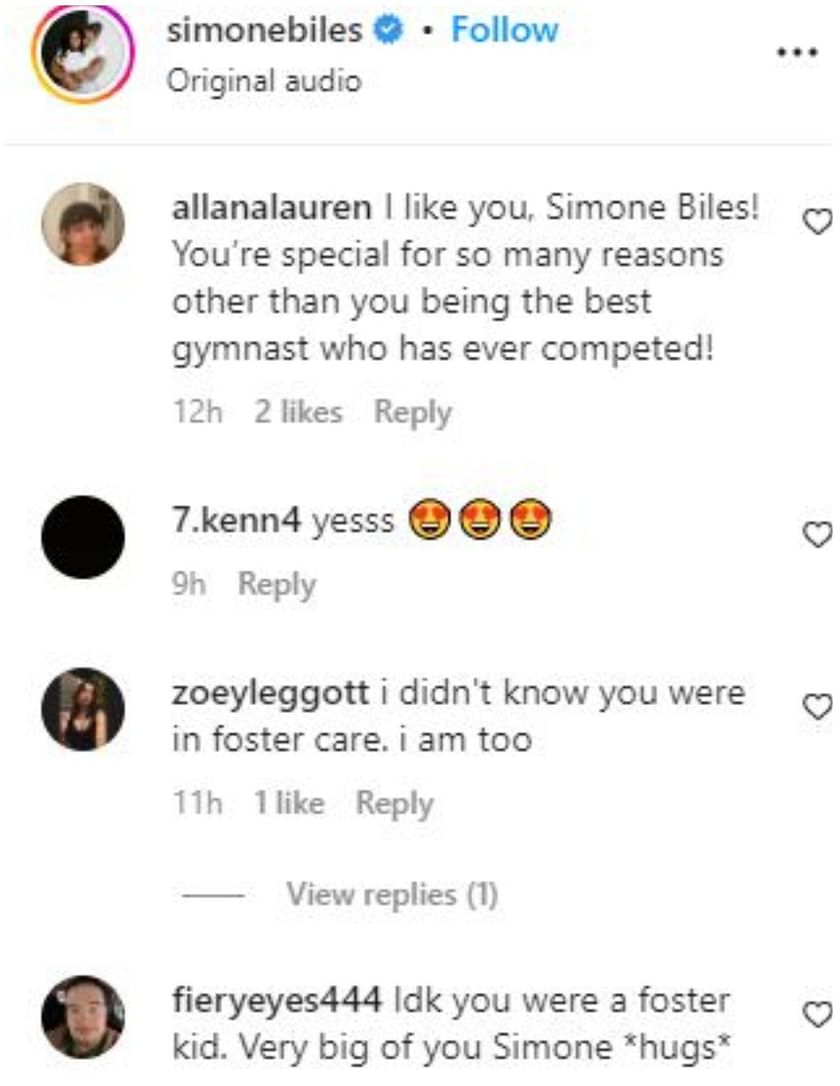 Another fan feels that Biles' fiance, Jonathan Owens, is a lucky guy to have her, and he also said he would have dated her if she was single:
"Your fiancé is lucky to have you. If you were single I'd date you."
Heart emojis were spammed all over Biles' comment section.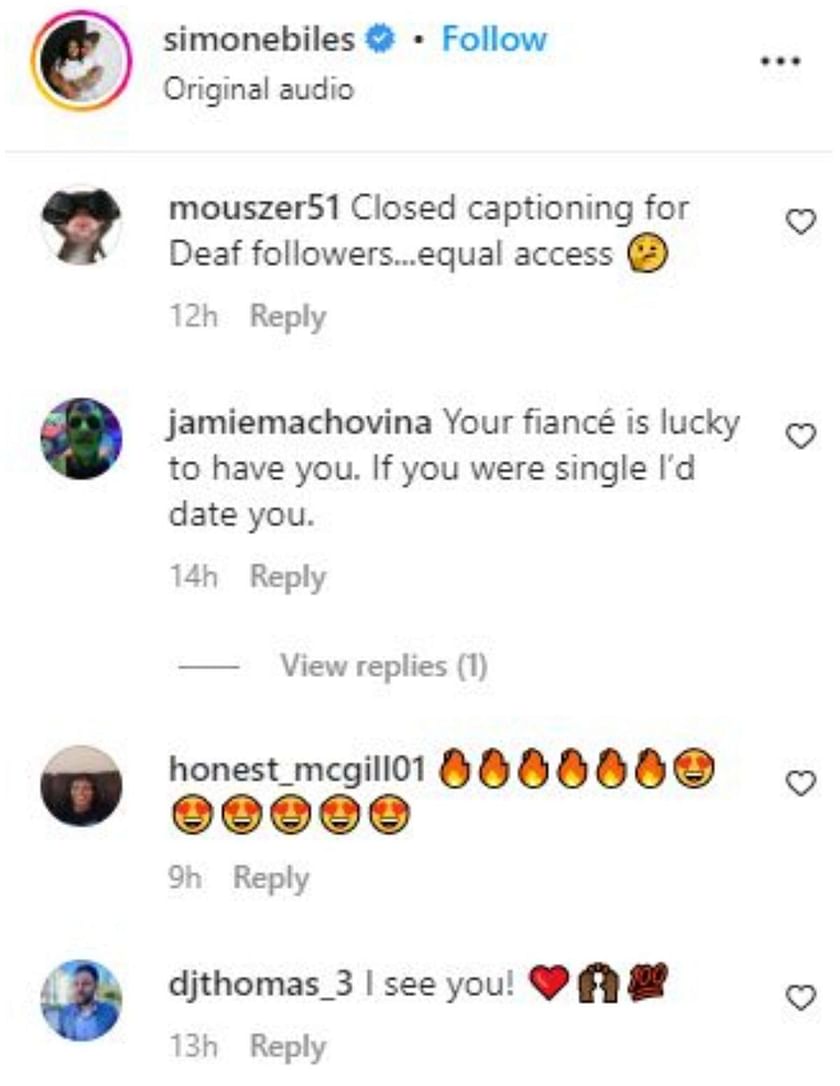 An adoptive parent thanked Simone Biles for her work towards foster kids:
"As an adoptive parent, I want to thank you for doing this type of work. You're a hero."
A fan wrote that her daughter loves Biles a lot.
"My 9 year old daughter loves you so much! You inspire her, she tells me all the amazing things you have done and do and she says I wanna be like her mom! Thank you for being a beautiful light and role model!"
"As a foster and adoptive parent, I thank you for standing up and making their issues known. There are far too many kids who get lost in the system."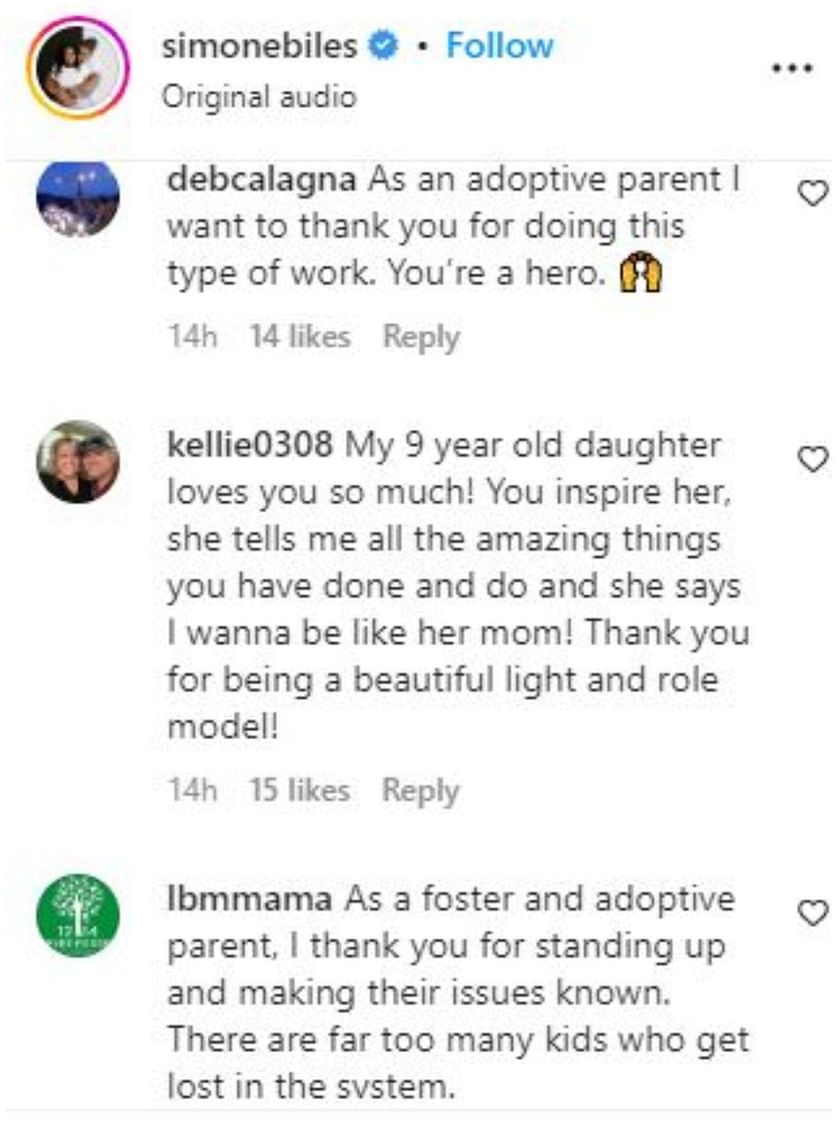 The fan wrote that she was also one of those foster kids whose foster mother cares about her a lot:
"True facts I was one [of] the kids but never adopted, blessed I have a foster mom really cares about me."
Another fan thanked Biles for not forgetting her roots.
"Thank you for not forgetting where you came from & giving back"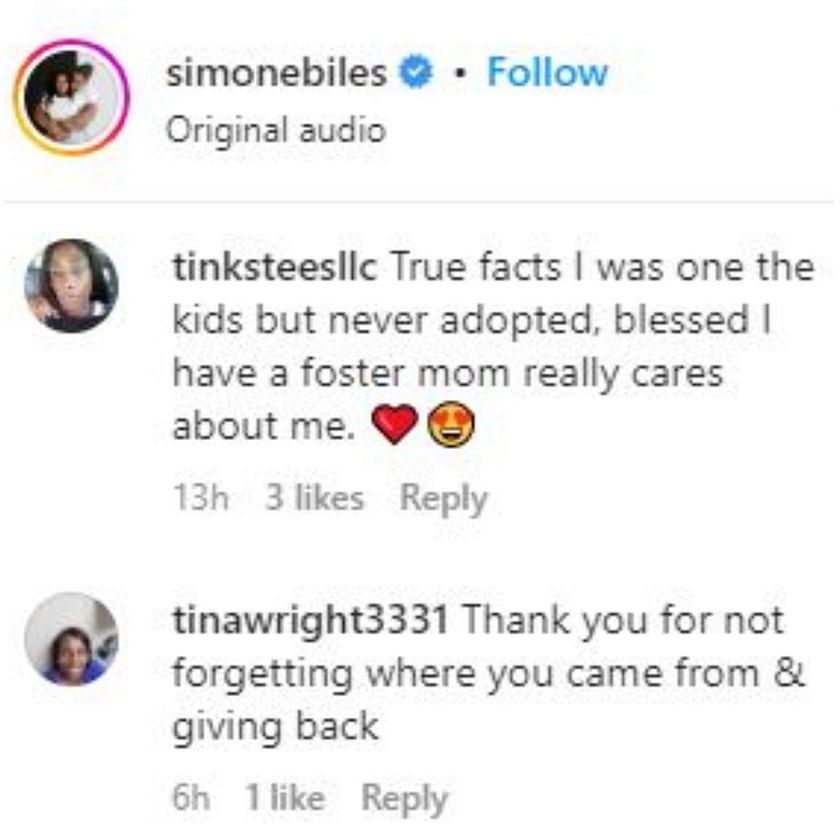 The seven-time Olympic medalist, often referred to as the most decorated gymnast of all time, was adopted by her grandfather and his second wife in 2000. She often described it as a turning point in her life that moulded her to garnish a successful career.
Edited by Akshay Saraswat