At some point, you've probably wondered how many calories in an egg. If you're trying to gain weight, lose an extra pound or build muscles, they're one of the most commonly suggested and effective foods.
Eggs offer a cost-effective and high-quality source of protein compared to other options available in the market. There are countless ways to create calorie-friendly variations of eggs, ensuring that you never get bored with your daily meals.
In reality, eggs are very nutrient-rich and packed with essential vitamins, minerals, magnesium, and protein. By themselves, they do release a huge amount of energy but pair them with some toast or have them with some other nutritious food like veggies and you've got a knock-out fuel to power your day.
---
How Many Calories in an Egg?
The number of calories in an egg depends on its size. Small eggs tend to contain fewer calories than large ones. The power of protein in an egg is considered a complete protein source, meaning it contains all nine essential amino acids that the body needs to function properly.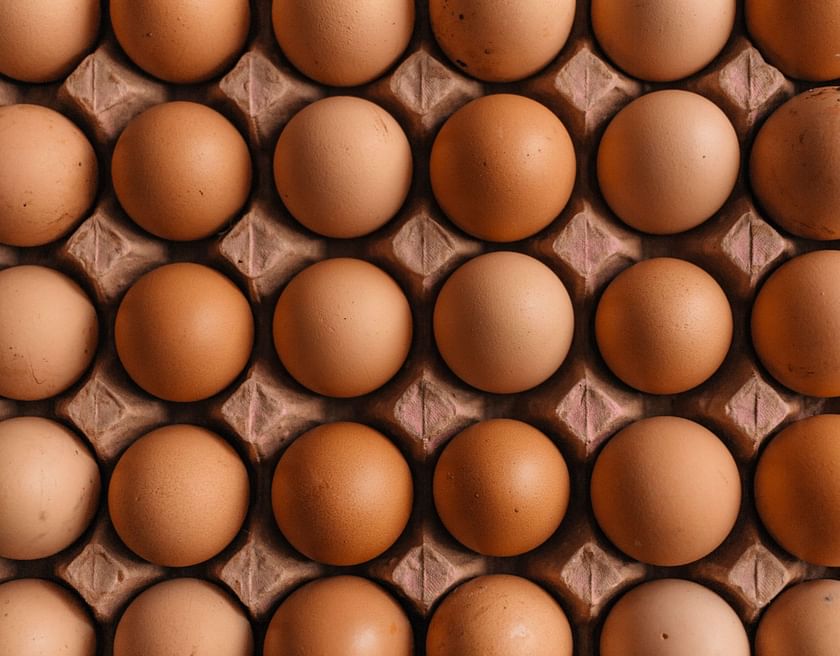 As per the food data central results, a small egg has 54 calories per 50 grams while a large one has 72 calories per 50 grams.
The extra-large eggs also provide 90 calories per 50 grams of egg. Remember that this is for a plain egg without any added ingredients. Add oil or butter to the frying pan, and it will increase the calories.
Protein in Egg Yolk
Egg yolks contain more protein calories than egg whites. A large egg (17 grams) yields 56 calories for its yolk and 18 calories for its white.
Nutrition in Egg Yolk
Egg yolks are rich in nutrients and contain high levels of vitamins, minerals, and healthy fats. Egg yolks are also a good source of essential vitamins and minerals such as vitamin D, vitamin B12, choline, selenium, and phosphorus.
---
Health Benefits of Egg
Here are some of the potential health benefits of consuming eggs:
1) Maintains Muscle Mass
It is well known that proteins help build and maintain muscles. As we age, it can become more difficult to do this. Eggs are a good source of protein.
2) Provides Healthy Fats
Eggs contain healthy fats, which can make them an excellent food to eat on an everyday basis. The American Heart Association suggests limiting saturated fats to 13 grams per day if you usually consume 2,000 calories a day.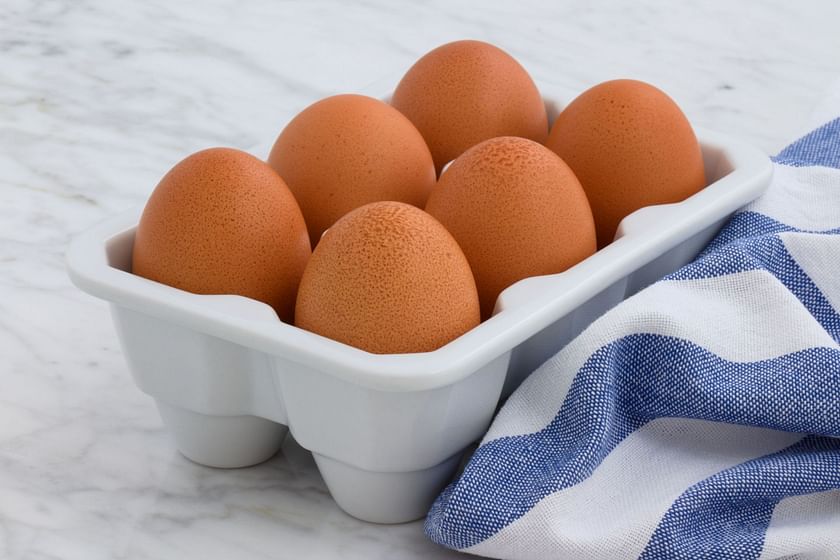 3) Enhances Eye Vision
Calories in an egg are rich in nutrients like lutein and zeaxanthin. This macular degeneration-fighting nutrients help protect our eyes from vision loss among older people and help maintain healthy eyes.
4) Boosts Brain Health
Eggs are an excellent source of choline, a nutrient that helps boost brain health and development in children and may also protect us from age-related memory loss and other cognitive impairments.
---
Egg Nutrition Facts
There is no difference in nutritional value between brown, white, or any other colored eggs. However, some may provide more or less calories in an egg and nutritional value than others.
How Many Calories in Hard Boiled Egg?
Hard boiled eggs are extremely healthy. There are only 77 calories in hard boiled eggs with just 5 grams of fat.
The nutrition in boiled eggs comes from carbohydrates and a complete range of essential amino acids, making it a complete protein source.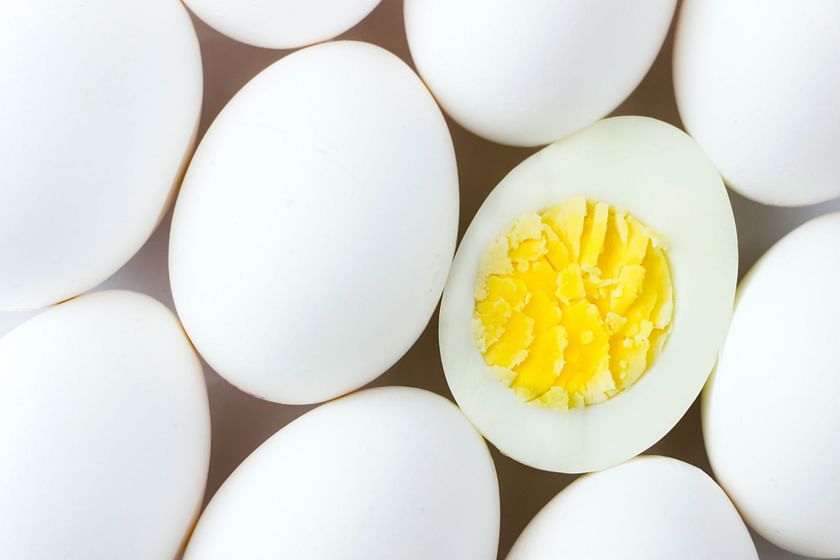 How Many Calories in a Fried Egg?
When frying an egg, more calories in an egg will vary depending on the type of oil used.
Fried eggs made in olive oil can range from 85 calories to 120 calories, depending on how much oil is used and whether or not you drain it.
How Many Calories in Scrambled Eggs?
The number of calories in an egg, when scrambled with butter, can vary depending on the ingredients used and the serving size. The calories in scrambled eggs make them a decent addition.
However, a basic recipe for scrambled eggs made with two large eggs and a splash of milk typically contains around 200-250 calories.
How Many Calories are in an Egg White?
Compared to a whole large egg, egg whites contain only 17 calories per 100 grams. This allows you to eat several eggs at once for their protein content, without going overboard on calories.
Egg White Nutrition Facts
Egg whites are also a good source of vitamins B2 and B5, as well as minerals such as selenium and phosphorus.
---
Side Effects Of Eating Eggs Everyday
If you eat too many eggs in one sitting, your stomach may hurt or cause bloating. Some people experience discomfort even after eating eggs for lunch or brunch. If you have an undiscovered food allergy or egg sensitivity, this could make you feel worse.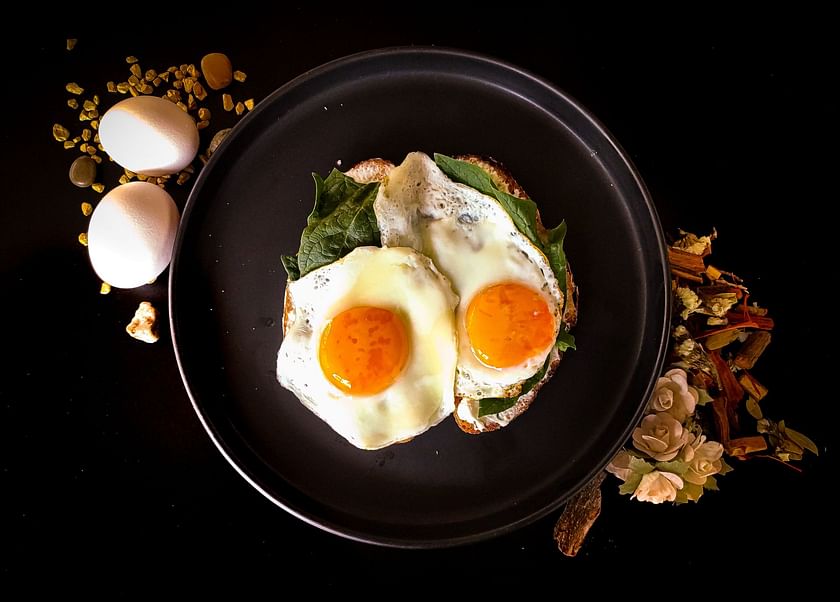 Most people do not have to worry about eating eggs, but those with accent gene variations may be at risk for raising their blood cholesterol levels when they eat too many eggs.
---
Ways to Incorporate Eggs in Your Diet
Now that you know how many calories in an egg and what you can do with them, why not cook up some and practice a balanced diet?
1) Vegetable Egg Frittatas:
Quick and easy to make, frittatas are a great recipe for using up veggies. The addition of spinach and zucchini boosts the nutrition in this dish.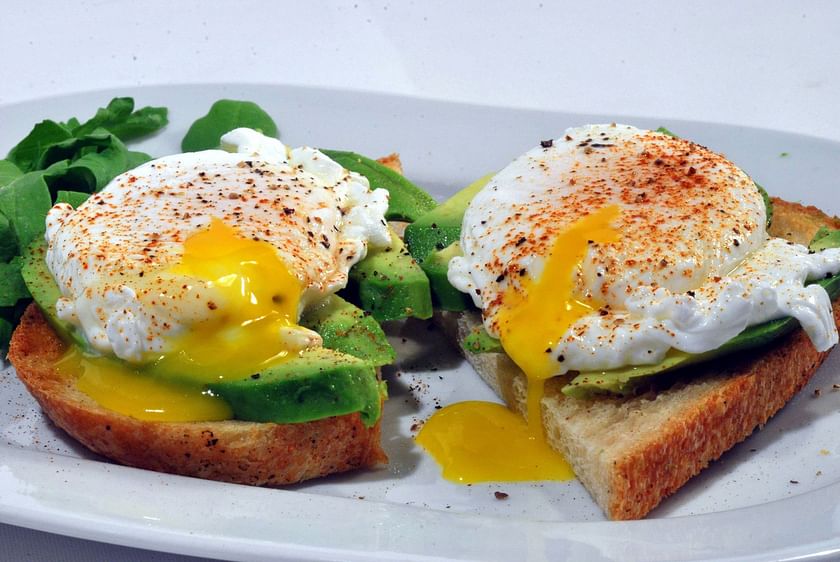 2) Avocado & Eggs:
The combination of avocado and eggs for breakfast is a match made in heaven.
3) Jalapeño egg salad
Egg salad is a classic, but sometimes it's fun to change things up. Spice up your egg salad with some unexpected flavors!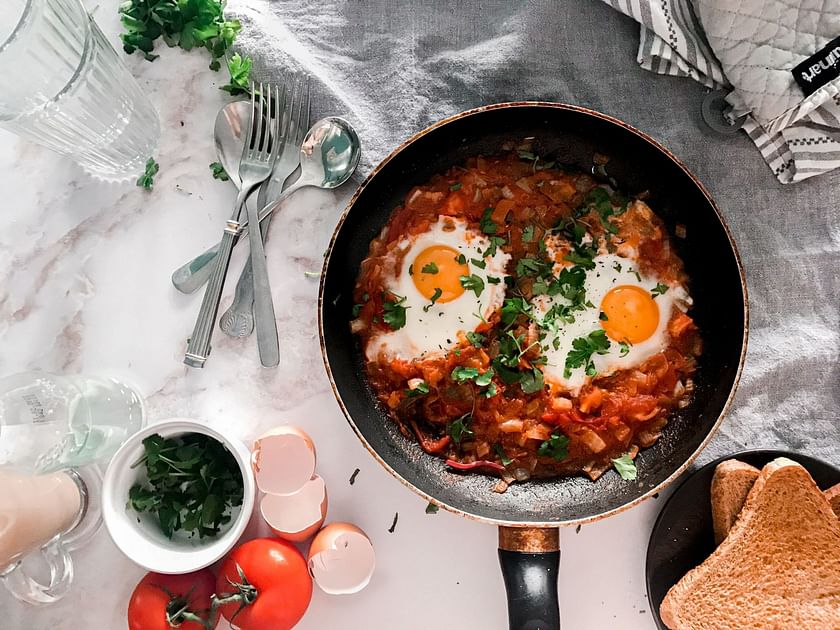 ---
In the end, as long as you follow a healthy diet that focuses on sources of high-quality protein, you will have no reason to be concerned about the calories in an egg. Enjoy the calories of an egg and its amazing nutritional value without any fear.