Is seaweed good for you? These are edible algae that are popular in Asian cuisine, especially in Japan, Korea and China.
These are used in various dishes, including sushi, soups, stews, salads, supplements and smoothies. They're nutritious and contain several vitamins and nutrients. Nowadays, seaweed has gained popularity in Western countries.
Commonly consumed seaweeds include Wakame, Kombu, Nori, Dulse, Hijiki, Irish moss and sea lettuce. The nutritional value can vary depending on the type of seaweed consumed. In this article, we will discuss the potential health benefits that make seaweed good for you.
---
Why is seaweed good for you?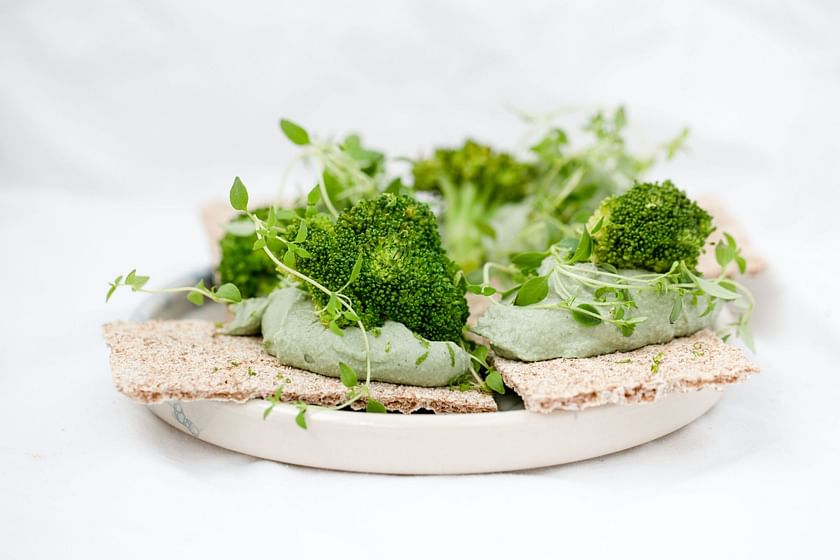 The nutritional profile depends on the type of seaweed consumed; for example, 1 tablespoon (7 grams) of dried spirulina can provide:
Calories: 20 kcal
Carbs: 1.7 grams
Protein: 4 grams
Fat: 0.5 gram
Fiber: 0.3 grams
Riboflavin: 20% daily value (DV)
Thiamin: 14% DV
Iron: 11% DV
Manganese: 6% DV
Copper: 47% DV
Spirulina is a low-carb edible blue-green alga (also known as cyanobacteria) that's widely available as a health supplement. It's extremely popular and boasts many health benefits that make seaweed good for you.
Chlorella is another seaweed that's consumed and contains various categories of nutrients, including protein, omega-3 fatty acids, iron and vitamin C. It also contains small amounts of other vitamins and minerals.
The nutrients present in chlorella are listed below:
Protein: Chlorella contains 50–60% protein. Surprisingly, it contains all essential amino acids which makes seaweed good for you.
Vitamin B12: Some chlorella types contain vitamin B12, but more studies are required to know about its bioavailability.
Iron: This seaweed also contains iron and can be consumed by people who don't eat meat.
Vitamin C: They're a good source of vitamin C, which acts as an antioxidant.
Other vitamins and minerals: Chlorella provides small amounts of magnesium, zinc, copper, potassium, calcium, folic acid and other B vitamins as well.
Omega-3 fatty acids: Chlorella contains 100 mg of omega-3 fatty acids per 3 grams.
Fiber: Chlorella can be a good source of dietary fiber. However, health supplements made from Chlorella extracts do not contain a significant amount of dietary fiber.
The iodine content of algae makes seaweed good for you. However, it must be kept in mind that certain varieties of seaweed like Kelp (kombu) contain more iodine than is required and can be associated with health risks.
Take a look at the iodine content of certain seaweeds:
Nori: 37 mcg per gram (25% of the RDI)
Wakame: 139 mcg per gram (93% of the RDI)
Kombu: 2523 mcg per gram (1,682% of the RDI)
There can be various health benefits to consuming seaweed. Read on to find out about the same that make seaweed good for you.
---
Benefits of eating seaweed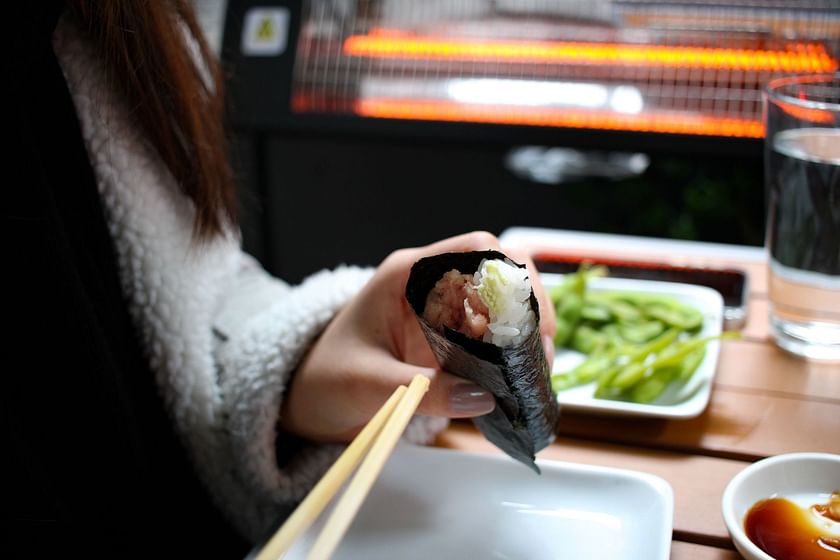 Studies have concluded that some varieties of seaweed can lower total cholesterol and bad LDL cholesterol while increasing levels of good HDL cholesterol. They have been linked to a decreased risk of heart disease.
Lipid peroxidation is linked to various diseases. Antioxidants present in seaweed prevent oxidation of fats and reduce inflammation, preventing chronic inflammatory conditions. These anti-inflammatory properties make seaweed good for you.
Consumption of spirulina and other cyanobacterial seaweed may significantly reduce fasting blood glucose level in people with type 2 diabetes mellitus due to the presence of naturally occurring beneficial compounds. Further research is required to understand their potency, though.
Recent studies indicate that naturally occurring beneficial compounds in blue-green algae could be a potential candidate for anti-cancer therapy. Various laboratories are conducting research to learn about the properties that make seaweed good for you.
---
Side effects of eating too much seaweed
Side effects are not common if have seaweeds in regular recipes. Some people might be allergic to certain varieties of seaweed, though. Overeating them is not a good idea. Consult with your nutritionist for advice if you have any health conditions.
---
Indranil Biswas is a nutritionist and personal trainer with a diploma in dietetics and personal training with a specialization in sports nutrition and strength training.
---
What do you think of this story? Tell us in the comments section below.