Neutral grip pull-ups have gained popularity in recent years as an effective exercise for building upper body strength and developing well-rounded muscles.
Whether you're a fitness enthusiast or beginner looking to enhance your workout routine, incorporating neutral grip pull-ups in your training can bring remarkable benefits.
In this article, we explore the ins and outs of neutral grip pull-ups, the muscles they target and how to perform them correctly.
---
Understanding neutral grip pull-ups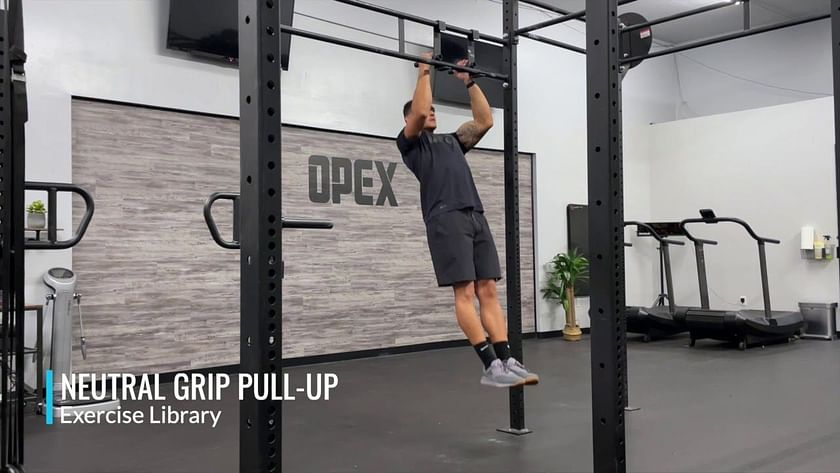 Neutral grip pull-ups are a variation of the traditional pull-up exercise, where the palms face each other using a parallel grip. This grip places the emphasis on different muscles compared to the traditional pronated or supinated grip variations.
By engaging various muscle groups simultaneously, neutral grip pull-ups provide a unique challenge and yield exceptional results.
---
Muscles worked in neutral pull-ups
Back muscles: Neutral grip pull-ups primarily target the latissimus dorsi or lats, which are the large muscles in the back responsible for pulling movements. These muscles play a key role in achieving a V-shaped torso.
Biceps: The biceps, located in the front of the upper arms, are engaged as stabilizers during neutral grip pull-ups. This exercise effectively strengthens and tones the biceps, contributing to well-defined arms.
Forearms and grip strength: Neutral grip pull-ups heavily engage the forearm muscles, particularly the brachioradialis. Consistently doing this exercise can enhance grip strength, benefiting various daily activities.
Shoulders: The shoulder muscles, including the deltoids and the muscles surrounding the shoulder blades, are activated during neutral grip pull-ups. This exercise helps develop overall shoulder stability and strength.
---
Proper form and technique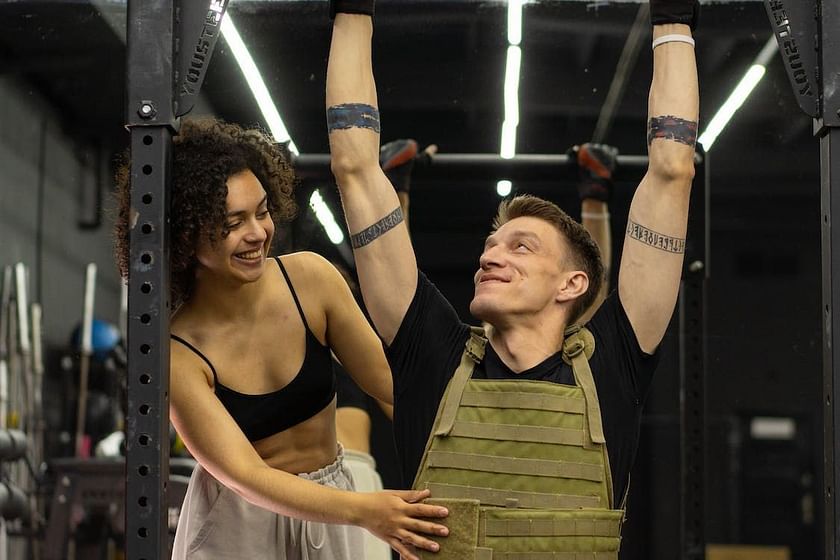 To maximize the benefits of neutral grip pull-ups and prevent injuries, it's crucial to maintain proper form.
Follow these steps for a safe and effective workout:
Start by gripping the parallel bars with a neutral grip, ensuring that the palms face each other.
Hang freely with your arms fully extended, maintaining a straight and engaged core.
Initiate the pull-up by driving the elbows downward and backward, focusing on pulling the chest towards the bar.
As you ascend, keep your body straight, avoiding excessive swinging or arching of the back.
Aim to bring your chin above the bar, and slowly lower yourself down to the starting position with control.
Repeat the movement for the desired number of repetitions, focusing on quality over quantity.
---
Incorporating neutral grip pull-ups in your workout routine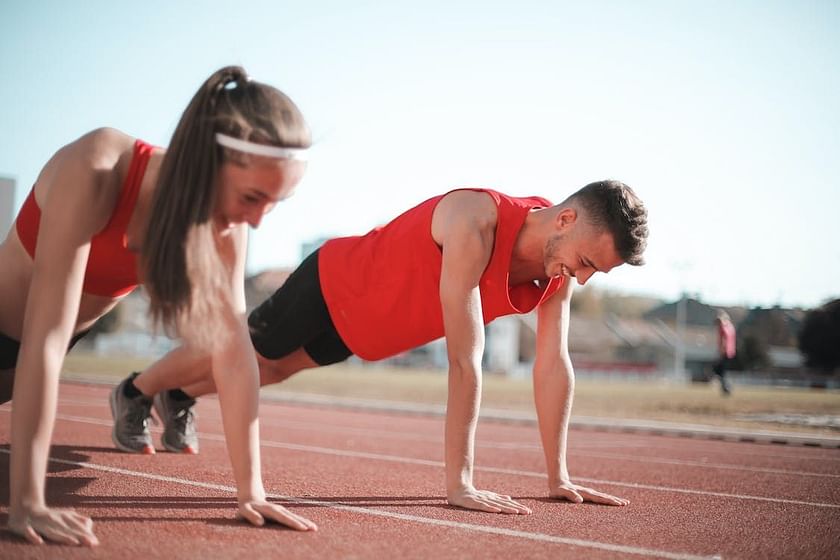 Warm-up: Before attempting neutral grip pull-ups, perform a dynamic warm-up to prepare your muscles and joints for the exercise.
Beginner modifications: If you're new to pull-ups, start with assisted variations using bands or a pull-up machine till you build sufficient strength to perform unassisted neutral grip pull-ups.
Progression and sets: Gradually increase the number of repetitions and sets as you gain strength. Aim for 3-4 sets of 8-12 repetitions, allowing adequate rest between sets.
Additional exercises: Combine neutral grip pull-ups with other upper body exercises, like rows, push-ups and shoulder presses, to create a well-rounded workout routine.
---
Neutral grip pull-ups offer a challenging and effective way to build upper body strength, sculpt muscles and improve overall fitness. By targeting multiple muscle groups simultaneously, this exercise provides a comprehensive upper body workout.
Remember to prioritize proper form, gradually progress and listen to your body throughout your training journey. Incorporate neutral grip pull-ups in your routine, and enjoy the remarkable benefits they bring to your fitness and physique.