Single-leg box squats are an amazing bodyweight exercise to develop massive core and lower body strength. It's a powerful leg training exercise that isolates the hamstrings and targets one leg at a time.
While people of all fitness levels can do the single-leg box squat and attain its benefits, this exercise is especially beneficial for runners and sports athletes, as it helps build intense leg strength.
Learn more about the SL box squat's benefits and how to perform this leg-strengthening exercise with correct form.
---
How to perform the single-leg box squat?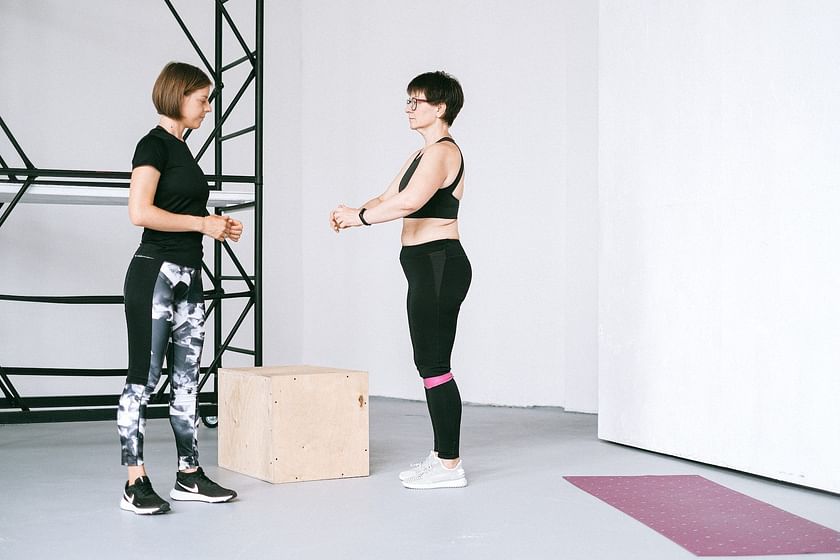 To do this exercise:
Place a plyo box behind you, and stand straight with your feet at shoulder distance.
Lift your right foot straight in front of you with a slight bend in the knees.
Keep your upper body stable, and make sure the shoulders are over the hips. Keep your neck and head in a neutral position and the chin tucked in throughout the exercise.
Press your heel into the floor to maintain a proper balance.
Saighten your arms in front, and engage your upper back and lats as you start the downward squatting movement.
Bend your left knee, ankle and hip, and lower into a squat till the glutes touch the plyo box.
Pause at the bottom movement, and begin the upward motion by pressing your left foot into the floor.
As you stand up, make sure the chest is pulled out, back is straight, and both hands are extended in the front. Allow the knee to straighten, and squeeze the glutes as you stand up.
Start by performing at least 8-10 reps on each leg, and aim for two sets. Gradually increase your reps as you become more confident and the body becomes more balanced.
The primary muscles targeted by the single-leg box squat are the hamstrings and glutes, while the secondary muscles worked are the quadriceps, lower abs, upper abs and obliques.
---
Wht you should do single-leg box squats?
There are several reasons why adding the single-leg box squat to your strength training routine can be result-worthy:
Builds core strength
The single-leg box squat enhances core strength and targets the abdominal muscles. Over time, that helps build stronger and well-defined abs and stabilizes the core muscles, too.
Can prevent injuries
Regular practice of this unilateral exercise can help develop balance and strength in the legs and keep problems like the runner's knee away. As this exercise is hamstring-focused, it will help stabilize the knees and prevent pain and injuries, too.
Helps develop balance and coordination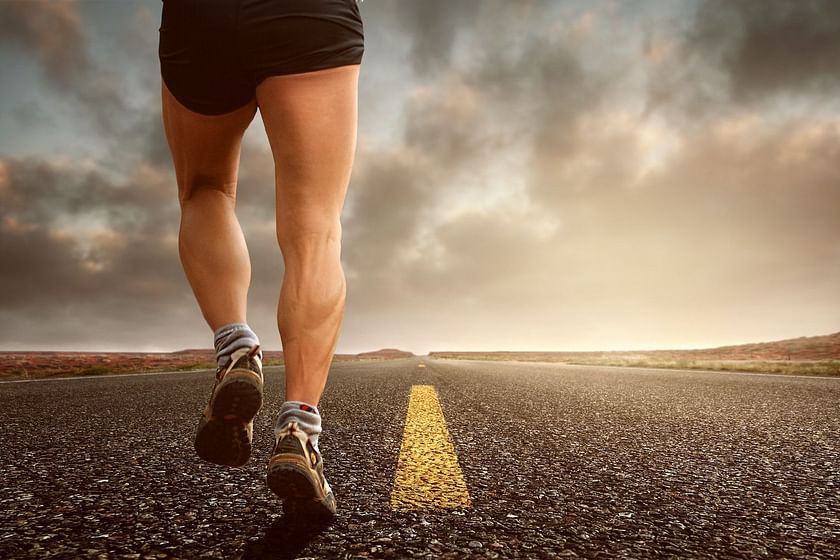 When performed regularly and correctly, the SL box squat challenges your coordination and balance and helps enhance your stability.
Additionally, the single-leg box squats can also be used as a preparatory movement for other advanced bodyweight squat variations, like skater squats and pistol squats.
When doing this exercise, though, it's important to use the correct form to prevent injuries and pain and get the most from it.
While squatting, make sure the knee does not extend beyond the toes and is aligned properly rather than placed outward or inward. The chest should be open with the shoulder blades squeezed together and neck in a neutral position.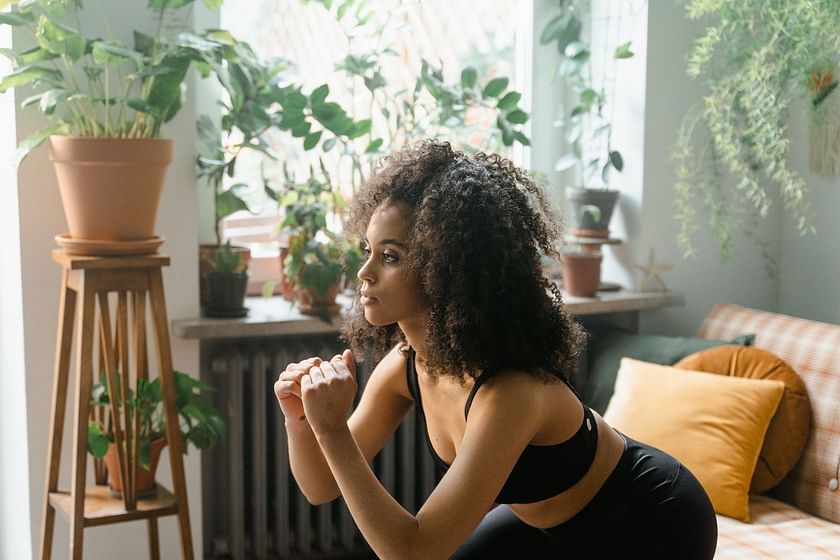 You can add the single-leg box squat to your full body or lower body strength training routine, or make it a part of your balance training session. Either way, this exercise is beneficial and is sure to help you provide you with amazing benefits.
While this squat variation is safe for everyone, be cautious with your movements, and stop immediately if you experience any kind of pain or strain in the muscles. If you have a knee problem, consult a doctor before attempting this exercise.