2nd Sultan of Johor Cup: India humble Australia 2-0
940 //
11 Nov 2012, 18:30 IST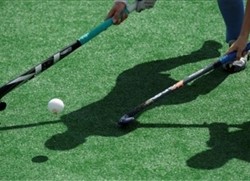 Indian junior men's hockey team launched their campaign in the second Sultan of Johor Cup on an impressive note, pipping formidable Australia 2-0 at the Taman Daya Hockey Stadium in Johor Bahru, Malaysia.
The 2-0 win was a sweet revenge for India after their narrow 2-3 defeat to Australia in the inaugural edition last year.
The men in blue shirts played a tight game and did not allow the Aussies any open spaces in their goalmouth from the outset.
In fact, the usual free-flowing hockey was missing from the Australians as they struggled to stitch penetrative moves. The Oz did look good when they maintained possession but they often ran out of ideas once they entered the Indian striking circle.
Both teams had their share of scoring chances in the first half but goals continued to elude them. India earned two penalty corners in the first half but frittered them away.
Both teams tried to show more urgency in the second half in a bid to break the deadlock.
It was India who took the lead in the 49th minute when Sukhmanjit Singh rattled the cage following a smartly executed short corner.
Australia pressed hard for the equalizer but the tight Indian defence kept them at bay. All hopes of an Australian comeback went up in smoke when Tirkey Amon Misrah sounded the board in the final minute to give India a convincing 2-0 victory.
India next play Germany tomorrow.