5th Hockey Test: Indian women lose tamely to New Zealand 1-4
738 //
14 Dec 2012, 23:31 IST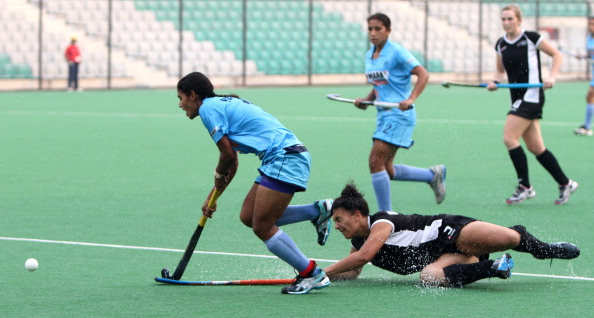 New Zealand women swamped India 4-1 in the fifth Test match at the National Hockey Stadium in Wellington and took an unbeatable 4-0 lead in the six match series.
The Black Sticks had won the first Test 7-2 before authoring identical 3-1 wins in the second and third Tests. The hosts were held to a 2-2 draw in the fourth Test.
Prolific New Zealand striker Katie Glynn gave them the early advantage in the fifth match, sounding the board in just the second minute after making the most of a nice move initiated by Charlotte Harrison and Aniwaka Roberts.
The 23-year-old doubled the lead, scoring off a penalty corner in the 18th minute to enable the hosts go into half time with a 2-0 lead.
Indian tried hard to bounce back in the contest in the second half but found the going tough as New Zealand enhanced the lead through Anita Punt.
Michaela Curtis put the game beyond India rattling the cage to notch up Black Sticks' fourth goal.
India's Jaspreet Kaur racked up a consolation goal in the 56th minute but by then, the New Zealanders had a firm grip on the match.
Both teams meet up in the sixth and final Test at the same venue on Saturday.