Burmans take up Mumbai franchise of HIL
655 //
14 Nov 2012, 16:53 IST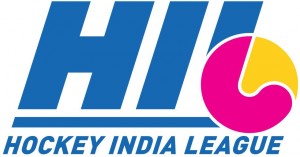 New Delhi - The Burman family, promoters of consumer conglomerate Dabur India Ltd., have bought the Mumbai franchise of the Hockey India League (HIL).
The western megapolis joins Delhi, Lucknow, Ranchi and Punjab as the fifth team in the tournament.
"We are pleased to welcome the Burman family into our fold as HIL Mumbai franchisee," said Hockey India (HI) secretary general Narinder Batra said in a release on Wednesday.
Dabur Group director Mohit Burman said: "We are pleased to be able to associate ourselves with the national sport. Everyone knows the rich legacy that India boasts of in hockey and the Burman family is delighted to be able to contribute to the evolution of the sport in our country."
The press release, importantly, also mentioned that this buy-out "is a personal investment by the Burman family and not connected to Dabur India Ltd".
The inaugural edition of the six-team HIL will be played on a home-and-away basis from Jan 5 to Feb 3, 2013 and has been granted a window by the International Hockey Federation (FIH).