Champions trophy fallout: Experts feel Pakistan team's celebration was in bad taste
1.94K //
02 Jan 2015, 11:48 IST
The recent Champions trophy semifinal featuring arch rivals India and Pakistan went down to the wire as both teams pushed for victory in the dying stages of the match. However, it was Pakistan who came out on top after edging India with only a few minutes left in the fourth quarter. It was not the victory that was talked about after the semifinal, but the manner in which some Pakistani players celebrated that hogged the limelight in the media.
Here is a video showing obscene gestures used by a couple of Pakistani players after the match.
The International Hockey Federation (FIH) suspended two players after this incident.
We asked experts a couple of questions about what they felt about the whole event and why you would never see such a behavior by Indian team.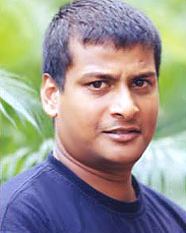 What do you think prompted Pakistani players' unsporting conduct, and was India's response to the same appropriate?
There are various factors to be considered.
Firstly, any India-Pakistan fixture is an emotionally charged affair and this is certainly what got the better of the Pakistani's after beating India. Secondly, Pakistan hasn't been playing too much international hockey so this victory meant a lot more to them as it came in the semi final of a major tournament, against their arch rivals. Added to the emotional pressure, Pakistan didn't have any crowd support with all the 7,000 strong spectators vocally behind the home team.
Despite the victory, the celebrations by some of the Pakistan players was in poor taste. You always have to take the big picture into consideration, mainly being ambassadors of the sport and your country. Also you have to factor that your actions may inflame the crowd and things could get out of hand. It is up to the FIH to deal with such matters firmly to ensure such behaviour doesn't recur and bring disrepute to the game.
On Indian players indulging in such celebrations
As far am I am aware, no Indian team has ever shown disrespect to the opposition and spectators. We beat Pakistan in a final in Dhaka in 2001, with a vociferous crowd against us., We did celebrate our success enthusiastically but also respectfully, always aware that we are ambassadors of our country.
The enthusiasm of the spectators keeps the sport going and are the most important part of the game. Any inappropriate behaviour by players will dissuade spectators from watching the sport. Spectators appreciate teams that show magnanimity in victory as was depicted by the Chennai crowd in 1999, when they applauded the Pakistan cricket team for a fair and square victory over India.
Jude Menezes
Former India goalkeeper
Current Head Coach of Auckland Women's Hockey Team.
Former Indian hockey player and Arjuna awardee M.K. Kaushik felt that the ill treatment of Pakistan players by the Pakistan Hockey Federation (PHF) before the Champions trophy led to such scenes in the semifinal.
"I agree with the appeal of Hockey India (HI). Pakistan team has talented players no doubt,but it is suffering from negative thoughts. It seems that team is frustrated as PHF is not helping them to grow and no one has benefited with Hockey India League (HIL). World's best players are financially benefited, " he said.
"India threatened to call off the proposed bilateral series with Pakistan after which the PHF apologied for its player's behaviour. Why such behaviour should be tolerated by any team's management? And why action on such behaviour should be reaction and not action?", Kaushik added.
Indian team have not gone overboard in their celebrations and Kaushik tells us why.
"Our Indian Coaches and Management do not allow any misbehaviour during domestic camps and competetion. Our behaviour on and off the field is excellent. Question of Indian players behaving like this does not arise as it never happened even in Asian Games after winning Gold, where i was part of the team".
M.K.Kaushik
Former Indian hockey player
Former coach of the Indian women's hockey team