Claudius to be laid to rest Sunday, no state funeral
711 //
21 Dec 2012, 23:05 IST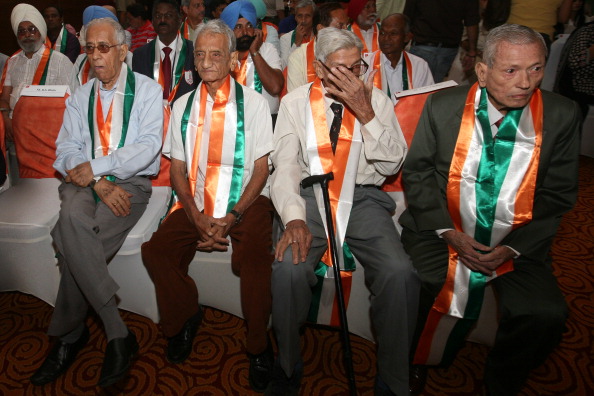 Kolkata - Hockey legend Leslie Claudius will be laid to rest beside his son Robert at a South Kolkata cemetery Sunday, sans the honour of a state funeral.
The body of Claudius – a member of three Olympic gold and a silver medal-winning teams – who died Thursday, was kept in a city mortuary Peace Heaven Friday, as his two Australia-based sons Bojo and Richard arrived for the last rites.
Meanwhile, West Bengal Sports Minister Madan Mitra said the state government was making the arrangements, but the Claudius' family was against any pomp.
"We are in constant tough with the Claudius family. They don't want any pomp. They want it to be a low-key and peaceful affair," he said.
Bengal Hockey Association president and Olympian Gurbux Singh said Claudius deserves a state funeral. "I would definitely be happy if he is given a state funeral. I think he deserves such honours. But everything is not in our hands. It is for the government to decide".
Claudius' body would be taken out of the mortuary around 10.40 a.m Sunday and taken first to the Calcutta Customs Club and then the Veterans Club.
Caludius was an employee and a player of Customs and a daily visitor to the club till some time before his death. He was the president of the Veterans Club.
"The body will be kept for sometime at the Rabindra Sadan for the public to show their respects," said Gurbux Singh.
Chief Minister Mamata Banerjee would also go to the Rabindra Sadan and pay a floral tribute to Claudius, regarded as the best right half in the history of hockey.
The cortege would then head to the St. Paul's Cathedral for the funeral mass.
The final destination will be the Mallickbazar cemetery, where Claudius' son Robert- also a India hockey player – was buried after his death in a road accident in 1978.
"He (Claudius) will rest in peace beside Robert," said Brandon.
Claudius died at 3.20 p.m. in a private hospital Thursday after a prolonged battle with cirrhosis of liver.