Delhi's magic Strykes out
662 //
04 Mar 2012, 12:59 IST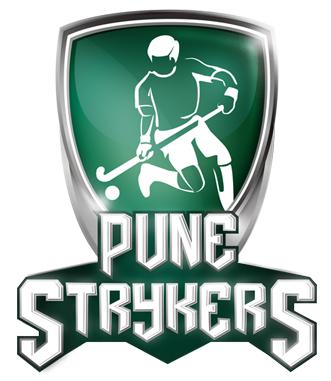 The Wizards beat the Lions and the Strykers won over the Marines. With one win each in their kitty, the two teams came face to face on Delhi's home ground.
Pune's Strykers had displayed a spectacular comeback against Mumbai, gaining the match when least expected by their supporters. And everyone held their breath – could they do it again against Delhi?
Mario Almada came through for his team, scoring their first goal at five minutes. Not to be left behind, the Wizards hit back and almost scored at eight minutes. The remaining part of the first quarter showed Delhi grappling for their first goal, but ended with no gain for the Wizards.
Eight minutes into the second quarter, Philip Sunkel scored the home team's first goal, bringing down Pune's lead. The second quarter continued with more lost opportunities as Pune and Delhi squandered away their penalty corners. Half time saw the teams standing at 1-1.
A look at the statistics at this point showed that Delhi's possession was 54% as opposed to Pune's 46%. With almost double the number of penetrations as Pune, Delhi had even obtained a higher number of penalty corners. At this point, Delhi's victory over Pune seemed inevitable.
And the third quarter began. Fueled by new determination, both teams fought hard and fought fast. The game picked up pace and Pune picked up their game. Gaining better and longer possession, many more shots and a stronger defense, Pune seemed bent on making Delhi's initial advantages useless.
Gurpreet Singh, the star of their previous match, continued to shine as he scored Pune's second goal in the last few minutes of the third quarter. Pune returned in the fourth quarter determined to maintain their lead, while Delhi seemed to have decided on making the attainment of that very objective as difficult as they possibly could.
Many opportunities later however, Delhi was still unable to recover from their lag. In the 59th minute, all supporters watched with baited breath as Gurpreet Singh took the team's first penalty stroke. The expert showed his skills and got Pune their third goal.
Delhi did not falter in their attempts, and the last ten minutes saw some really beautiful play from them as they tried to score. One of their best opportunities was lost as Sunkel's deflection went only inches wide of the post. Delhi continued to try hard in the last few minutes, but Pune's defense stood strong as they emerged victorious.
They now face the challenge of Punjab who have already won over Chennai and Karnataka. The Strykers seem to be getting better not just from match to match, but quarter to quarter. But the question remains – Can they continue their reign?