Former hockey greats mourn Leslie Claudius's demise
705 //
20 Dec 2012, 20:51 IST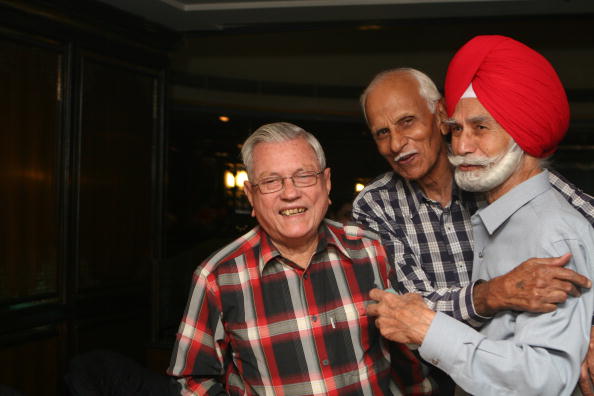 Kolkata - Saluting Leslie Claudius's genius, Indian hockey greats Thursday mourned the demise of "one of the greatest players the game has ever seen".
Double Olympian Keshav Dutt, Claudius's contemporary, expressed shock.
"Only today I heard about the improvement in his condition. I was not prepared for this," said a sobbing Dutt, member of the gold medal-winning Indian teams in the 1948 and 1952 Olympic Games alongside Claudius.
"I am 87 year old and ailing. So I could not visit him in the hospital this time. This will remain a regret," Dutt said.
Hailing Claudius as one of the greatest players in hockey, Dutt recalled his ability to give excellent passes.
"Later on he became the Indian team manager as also an administrator. Whatever he did as a player or administrator or manager he gave his 100 percent. His ability to lift the morale of the team was amazing."
Former Indian Olympic captain Gurbux Singh said Claudius's contribution to the game was immense.
"His contribution to Indian hockey is unmatched and immense. It is a big loss. He was like a god in the hockey field," said Singh, member of the 1964 Olympics gold medal winning team.
"I have been so fortunate to have played with him (in domestic hockey). I had a 56-year-long relationship with him. It is an irreparable loss for the sports and for the country," added Singh.
India's only hockey world cup-winning captain Ajit Pal Singh rued that the legend's hockey acumen was never utilised.
"His knowledge about the game was unmatched. It is really sad that his expertise was never used. Had he been made the coach or the consultant of our team, our performance would not have been like what it is today," Singh said.
V. Baskaran, who captained India to its last Olympic gold at Moscow 32 years ago, also lamented that the country's hockey administrators never gave due recognition to Claudius.
"His contribution to the game cannot be quantified. He was one of the chief architects of India's golden period but sadly the sport's governing body never recognised his contribution the way he deserved," Baskaran said.
"Whenever, he came to Chennai, he spent time at my residence. I had always had a great time with him. There was so much to learn from him. We talked a lot when he came here three years back during the Anglo-Indian Hockey Tournament," added Baskaran.
Triple Olympic hockey gold winner Claudius died at a private hospital Thursday after a prolonged battle with cirrhosis of liver, hospital sources said. Claudius, 85, is survived by his wife and three sons.
Claudius was member of three Olympic gold medal-winning Indian teams – London 1948, Helsinki 1952 and Melbourne 1956. At Rome (1960), he led India to a silver medal finish.