Friends, fans and family see off Claudius on his final journey
729 //
23 Dec 2012, 21:25 IST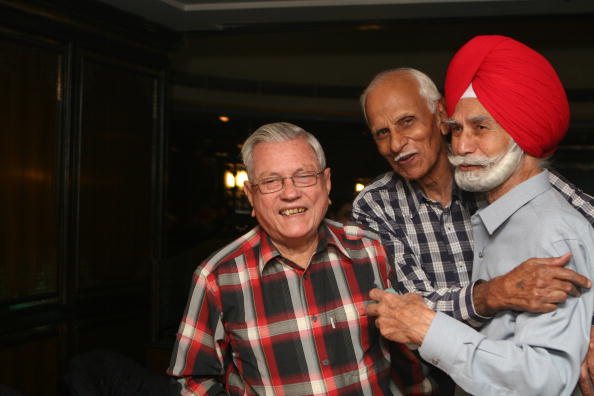 Kolkata - Amid a guard of honour with hockey sticks, the mortal remains of legendary hockey Olympian Leslie Claudius were on Sunday buried at the Lower Circular Road Cemetery as former players, friends and politicos paid their last respects.
With his family desirous of a sombre affair, the hockey great was not accorded state honours on his final journey.
The triple Olympic gold medallist's final journey began in the morning from Calcutta Customs of which Claudius was a part for long, where his former club teammates and another legend from the game Keshav Dutt paid homage, before his body was brought to Rabindra Sadan.
At Rabindra Sadan former hockey greats Gurbux Singh and Bir Bahadur Chettri laid floral wreaths.
West Bengal Chief Minister Mamata Banerjee, however, could not be present on the occasion and a floral offering was placed on the body on her behalf by state minister Subrata Mukherjee. State Sports Minister Madan Mitra was also present.
Famed former footballers Chuni Goswami and Badru Banerjee, ex state sports minister Kanti Ganguly, Communist Party of India-Marxist leader Rabin Deb and Trinamool MP Derek O'Brien were among the many to pay their last respects.
At Saint Paul's Cathedral in the city hub, the final mass was done as the funeral journey concluded at the Lower Circular Road Cemetery in Mullick Bazar.
After a prolonged bout with illness, Claudius passed away Dec 20. He is survived by his wife Vilia and three sons. He used to live with his youngest son, Brandon, at a rented flat on the second floor of a mansion on McLeod Street.