Hockey India League sowing seeds of success for Indian hockey
2.10K //
29 Jan 2015, 09:43 IST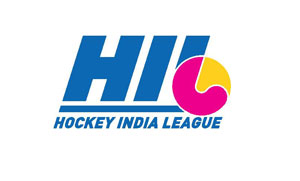 There isn't an iota of doubt that Indian hockey is clambering up the performance ladder. The non-appearance of the national team at the 2008 Beijing Olympics for the first time ever, followed by a wooden-spoon finish at the 2012 London Olympics – their worst showing ever, are the probably the worst nightmares the team had to endure amid the steep slide in their fortunes over the years.
Rise of Mandeep Singh
It was barely some months after the London disaster that Hockey India (HI) came up with a novelty, introducing the Hero Hockey India League in January 2013. The much-hyped league seemingly came to the rescue of Indian hockey unearthing some latent talents. Jalandhar boy Mandeep Singh turned into a poster boy of Indian hockey out of nowhere and played a big part in Ranchi Rhinos winning the inaugural HIL.
Mandeep was not the only success story of the Hero Hockey India League. The likes of Akashdeep Singh, Affan Yousuf, and Harjeet Singh came into their own, undaunted by the reputation of some of the big names of world hockey. Among the international lot, German Moritz Fuertse, Aussie trio of Jamie Dwyer, Chris Ciriello, Matt Ghodes, English duo of Ashley Jackson and Barry Middleton, Argentinean Gonzalo Peillat, Dutch goalie Jaap Stockmann, South African Justin Reid-Ross really lived up to their billing and have significantly contributed in ensuring that the HIL was a successfully rolled out product.
Squad depth has been as issue in the past
There has always been a feeling in Indian hockey that bench strength is our Achilles heel – an area where top sides like Australia, Netherlands, Germany and Belgium hold a massive advantage considering the huge pool of players they have at their disposal. The HIL appears to have served India's purpose of enhancing the supply line for the national team. One saw the likes of Mandeep and Akashdeep regularly feature in the senior team, while a few others kept playing for the Indian junior team with a fair amount of success.
However, it cannot be denied that everything hasn't been smooth for the organizers of HIL. The pullout of inaugural HIL champions Ranchi Rhinos and Dabur Mumbai Magicians from the 2015 edition did put a dampener on the tourney. But much of it evaporated as Sahara India Pariwar teamed up with Indian ODI cricket captain Mahendra Singh Dhoni to float a new Ranchi franchise in a new avatar – Ranchi Rays, while DoIT Sports Management (India) Pvt. Ltd, which owns the Delhi franchise of the Pro Kabaddi League (PKL) took up the Mumbai franchise renaming it Dabang Mumbai.
All and said done, the Hero Hockey India League despite all the pitfalls along the way looks poised to emerge an even stronger product going into the 2015 edition. Indian hockey will be surely blessed!