Hockey India and Indian Hockey Federation Talks Failed, Merger Plan Hits Road Block
1.18K //
16 Jul 2011, 14:26 IST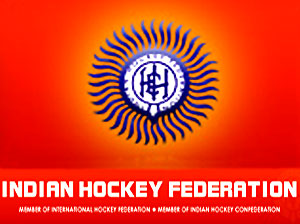 The proposed merger between Indian Hockey Federation (IHF) and Hockey India (HI) suffered a jolt on Friday, as the two warring bodies claiming to be the custodian of the game could not reach a consensus on several issue, thereby plunging the faith of the national game into uncertainty.
The merger plan was anticipated to come out on a positive note after IHF agreed to adhere to most of the provisions laid down but came up with new demands in the last minute which stalled the amalgamation of the two warring bodies.
The meeting held at Shastri Bhawan in New Delhi on Friday was mediated by the Union Sports Ministry and was heading in the right direction till the last minute with the ministry even informing the Media that an important announcement would be soon made.
However things turn out to ugly when representatives of both the group came out few minutes later and started the blame game, accusing each other for the failure of the talk.
"There were two issues — one over power sharing and the other over holding of the World Series Hockey League," said Ashok Mathur, secretary of IHF. "One gentleman wants to remain in his position for ever. The settlement should be on equal basis." It is believed that IHF's Hockey League has not gone down well with HI, which is likely to float its own league in 2013.
HI secretary general Narinder Batra blamed the IHF. "The discussions were going on for a month or so but today they came up with new demands which were not acceptable. If you ask me I would say they (IHF) is responsible (for the failed talks)," a visibly disappointed Batra said after the three-hour long meeting.
"If the attitude of IHF is to create conflicts every time then we can't do anything. Till today the progress was good but the other side was not co-operative," he said. "It is a big setback. Those who have served Indian hockey for 16 years should have thought about the game. They should leave behind their egos and join hands." 
Batra added that HI has no problem in inducting Gill as the life patron and RK Shetty, IHF president, as a senior vice-president or senior vice-chairman. "We are in fact planning to do it in our next executive committee meeting," he said, adding that "It's unfortunate that such a thing happened as we had also agreed to change the name of the body."