Hockey sells - save it!
999 //
12 Mar 2012, 23:51 IST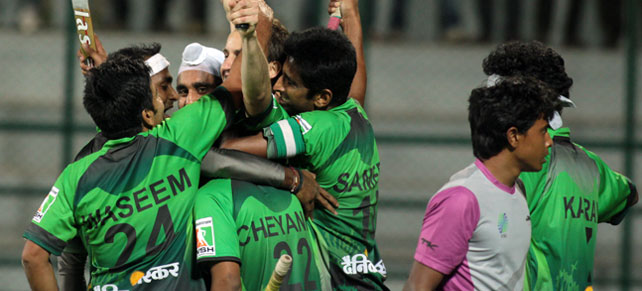 I switched on my TV, and browsing through the channels, I first settled on a music channel until I remembered that World Series Hockey(WSH) was playing on Neo. Switching to Neo, I saw that Bhopal and Chennai were tied 1-1. But what astounded me, was to see such a good crowd who were knowledgeable and seemed to be enjoying the hockey too.
Rewind to CWG and the recently concluded Olympic Qualifiers; I remember scenes where the Dhyanchand Stadium was packed for hockey matches. But today was different, Bhopal is a smaller city with a glorious past in hockey. It is heartening to see such bastions of Indian Hockey of the old getting some much wanted International level action and the crowds welcoming such initiatives in a rousing manner.
The question, though remains – "How are the crowds going to help?"
The IHF must be rejoicing now on seeing such good crowds in their so-called rebel league, but Hockey India is busy preparing India's top players for Olympics at Bengaluru. Both sets of players are getting money now but they are having to miss out either on the Olympics  or such wonderful tourneys where they can make large amounts of money as well as rub shoulders with foreign greats. In this scenario there will be some talent lost and the ultimate loss will be for Indian Hockey.
Egos and lust for power are one of the prime reasons due to which the hockey scenario in India is at a deadlock. It's the IHF's ego vs. Hockey India's lust for power. If not even the Union Ministry and FIH can help it, then God knows who can!
All an Indian hockey lover and follower wants, is India's return as a competitive side to the International Arena. And finance cannot be blamed as a reason- WSH and rewards offered to the Indian team after their wins show that people are ready to help out in every way possible . The sponsors of the Indian Hockey Team have increased with the addition of Aircel, and Sahara renewing their contract at an undisclosed amount which is said to be more than double the original amount.
Looking forward to WSH and Team India's upcoming matches.