Indian Women's Hockey team gives enough reasons to feel upbeat about its future
927 //
10 Mar 2013, 22:03 IST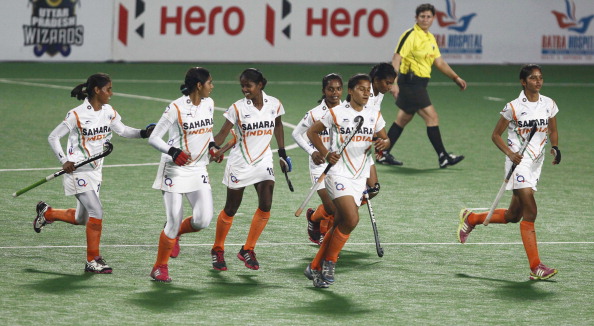 The Indian women's hockey team's performance in the Hero Hockey World League Round 2 tournament should be a welcome relief for the team's Australian coach Neil Hawgood after disappointments in the Champions Challenge Cup (held in Dublin, Ireland) as well as in the six Test series against New Zealand in their own backyard.
The Indian eves finished seventh among eight teams in the Dublin tourney. The women in blue lost the Test series against New Zealand 0-5, failing to win a single match. Of course, the girls fought well in the sixth and final Test which they lost narrowly 5-6 after leading 3-2 at half-time.
"We created a lot of chances in both the Dublin tournament as well as in the New Zealand Test series but our inability to convert them let us down," Indian women's hockey team captain Ritu Rani said matter-of-factly.
At the Hockey World League, teams like Kazakhstan, Fiji and Malaysia didn't quite test the Indian girls. Japan and Russia are the only two teams who appeared competitive against India.
"We were not pushed much except for the two games against Japan and Russia. Overall, we had a decent tournament. There is always room for improvement and we would keep working on our game," Ritu stated.
One of things that stood out was the fitness levels of the girls. The way the girls ran hard and stood firm even while tackling and releasing the ball must be a positive augury for the team. "I think our fitness levels have improved. We need to do more on our fitness. We have skills and once we have very high fitness levels, we would be in a position to take on any top side," the Indian captain observed.
Another striking feature of the team has been the way it takes its penalty corners. On most occasions, the team tried the indirect execution with one waiting to slam it home. "We adopted this strategy to take our opponents by surprise. As you must have seen, our drag-flicker Jaspreet Kaur was not going for the direct hits but just laying it to one of your players who would look to put it home."
But the team's perennial weakness to convert penalty corners from direct drag-flicks is a cause for concern. "Jaspreet Kaur is improving all the time, I'm sure she will get better with more experience under her belt," Ritu added.
The Indian hockey eves now have a break and would begin preparations for the Hockey World League semifinals next month with the national camp beginning from March 18. "We would work hard at the camp and try to put up a good showing in the HWL semifinals," Ritu oozed optimism.