Is Ranchi Rays as formidable as now defunct Ranchi Rhinos?
2.02K //
29 Jan 2015, 09:37 IST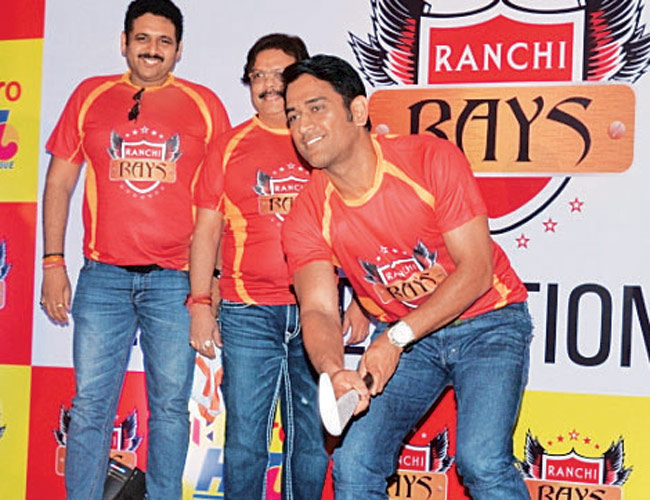 Ranchi's association with hockey
Hockey enjoys a strong following in Ranchi. No wonder there was a pall of sadness all around when Ranchi Rhinos was pulled out of the 2015 Hero Hockey India League. The organizers of the Hero Hockey India League fully realized the soaring popularity of the sport in Ranchi and staged the semifinal and the final matches of both the 2013 and 2014 editions there. Of course, the packed stands at the Astroturf Hockey Stadium only vindicated the line of thought of Hockey India to have the knockout phase in Ranchi.
The Patel – Uniexcel Group – which owned the Ranchi franchise ­– withdrew from the much-hyped league much ahead of the 2015 edition citing differences over franchise fee with the organizers. So the Ranchi Rhinos exited from the HIL, leaving hockey fans wondering whether Ranchi will at all have a franchise in the 2015 edition.
Changes in the team
Indian World Cup cricket captain MS Dhoni teamed up with Sahara India Pariwar to buy the Ranchi franchise renaming it as Ranchi Rays. So how much has changed in the team ever since Ranchi Rhinos turned into Ranchi Rays? Well, first of all, the Ranchi outfit has a new coach in Indian junior men's team coach Harendra Singh – a known tough taskmaster and shrewd coach much like his predecessor South African Gregg Clark who was in charge for the 2013 and 2014 editions before stepping down.
German Moritz Fuertse is not part of the 2015 edition and English playmaker Ashley Jackson is wearing the captaincy armband. Team-wise, a large chunk of the players from Ranchi Rhinos are representing Ranchi Rays. Spanish goalkeeper Francisco Cortes, Englishman Barry Middleton, New Zealander Nick Wilson, South African duo of Austin Smith and Justin Reid Ross and Australian Fergus Kavanagh provide the foreign flavour, while the likes of Manpreet Singh, Birendra Lakra, Amit Rohidas, Kothajit Singh are some of the big Indian names playing for the Ranchi outfit.
So is Ranchi as strong as Ranchi Rhinos? One may say naam mein kiya rakha hai but Ranchi Rays appears to be a formidable unit much like Ranchi Rays. Since the fulcrum of the side is build around the players that were part of Ranchi Rhinos, they are a team to watch out for and can give any team a run for their money.