Mamata Banerjee pays rich tribute to Leslie Claudius
801 //
21 Dec 2012, 00:05 IST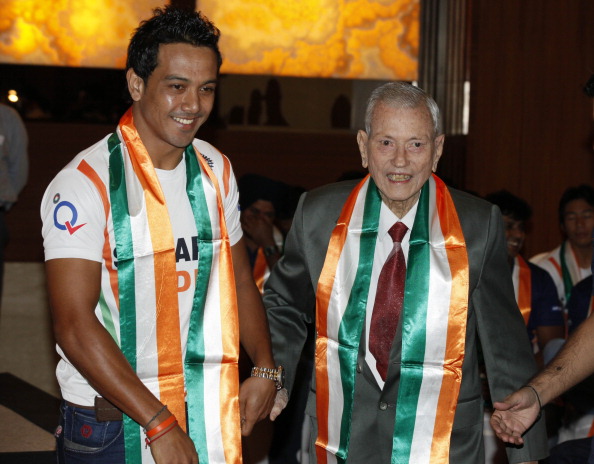 Kolkata - West Bengal Chief Minister Mamata Banerjee on Thursday condoled the death of legendary hockey player Leslie Claudius and said his contribution to the game will be a constant source of inspiration for sportspersons.
"I am deeply pained to hear about the passing away of legendary hockey player, Leslie Claudius. His golden contribution to sports would ever be a source of inspiration to sports persons and sports lovers in India and abroad," Banerjee said on Facebook.
"He was one of the members of the prolific Indian Hockey team that brought the much coveted gold medals in three consecutive Olympics held in London, Helsinki and Melbourne.
"His deep-rooted bond with Kolkata will be treasured in our memories forever," read Banerjee's post on the social networking site.
Triple Olympic hockey gold winner Claudius died at a private hospital Thursday after a prolonged battle with cirrhosis of liver. Claudius, 85, is survived by his wife and three sons.
Claudius was member of three Olympic gold medal-winning Indian teams – London 1948, Helsinki 1952 and Melbourne 1956. At Rome (1960), he led India to a silver medal finish.