Mrinal Chakrabarty, sports motivator from Bengal, set to take off with Indian hockey
1.39K //
01 Mar 2013, 20:02 IST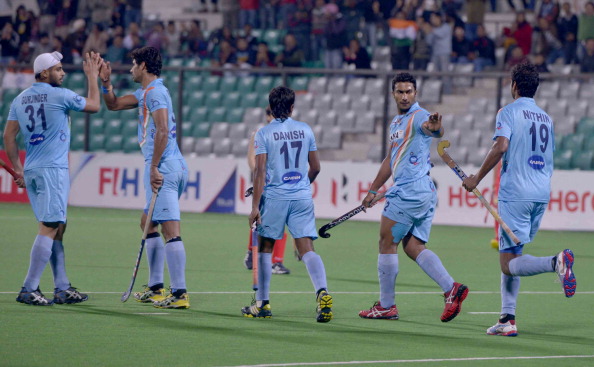 The country's hockey fraternity might not be surprised if a gentleman from Bengal named Mrinal Chakrabaty is seen in action with junior and senior Indian hockey squads in the near future. Mrinal Chakrabarty, the sportsman turned sports motivator, is so far the only one in Bengal who has managed to draw the attention from the country's leading sports personalities. He has already started catching the eyes of imminent sportspersons in Bengal.
For example, Rina Kumari, sister of the country's leading female archer, Deepika Kumari who is now being touted as a bigger potential archer than her elder sister, is strengthening her mental set-up through the motivation classes from Chakrabarty regularly. Susmita Sinha Roy, Bengal's international heptathlete, and the international high-jumper Hari Shankar Roy from Bengal, are also the students of Chakrabarty presently.
Chakrabarty, being a regular hockey player of Indian Railways (1993-96), was a colleague of Baljit Singh Saini, the international player from Bengal and now the coach of the junior Indian team. Baljit, having been aware of Chakrabarty's knowledge and skill in the area of motivation, has reportedly expressed the desire to get him associated with the junior national hockey squad in near future.
Chakrabarty said, "Even Michel Nobbs, the coach of the senior Indian squad was impressed after talking to me on how specialized motivation methods could enhance the performance of the hockey players in the international arena. Nobbs has promised me that he will talk to the Hockey India top brass so that I can work with the senior Indian squad in near future."
Owing to severe injury, Chakrabarty had to stop playing hockey. He then set out on his new innings. He studied human resource management at AR University in Cambridge. He actually specialized his research on human performance management. While sharing his experience on the subject, Chakrabarty said, "Though a lot of attention is paid towards physical fitness for athletes in India, very little is done towards their mental and emotional health. Improving the emotional health of athletes and proper motivation can have significant positive impact on the performance of a sportsperson due to the increased level of commitment towards the game."
International table tennis player from Siliguri, Subhajit Saha, also an Arjuna awardee, showed a lot of appreciation while speaking about Chakrabarty. He said, "His style of motivation is truly thrilling and it is so fruitful that I am expecting a medal in the 2014 Asian Games, to be held in Indonesia."
There are live examples of Chakrabarty's efficiency too. Mohun Bagan's present custodian Shilton Paul is regularly attending Chakrabarty's class. The reason for that is that Paul had been struggling with his performance since last season in I-League. And following his poor shows, he was also dropped from the first eleven of the squad. Shilton, after absorbing Chakrabarty's teachings through his motivational speeches and drills, has started showing positive results. Shilton was adjudged man-of-the-match in the 9th February I-League derby match between East Bengal and Mohun Bagan this season.
Chakrabarty, who is also a recipient of the TRIMO award, is now all set to take off with his mission, which is to enrich the mental strength of the medal-hunting Indian sports personalities and help them achieve their goals in forthcoming international tournaments.